Milltek Sport releases Honda Civic Type R exhaust options – video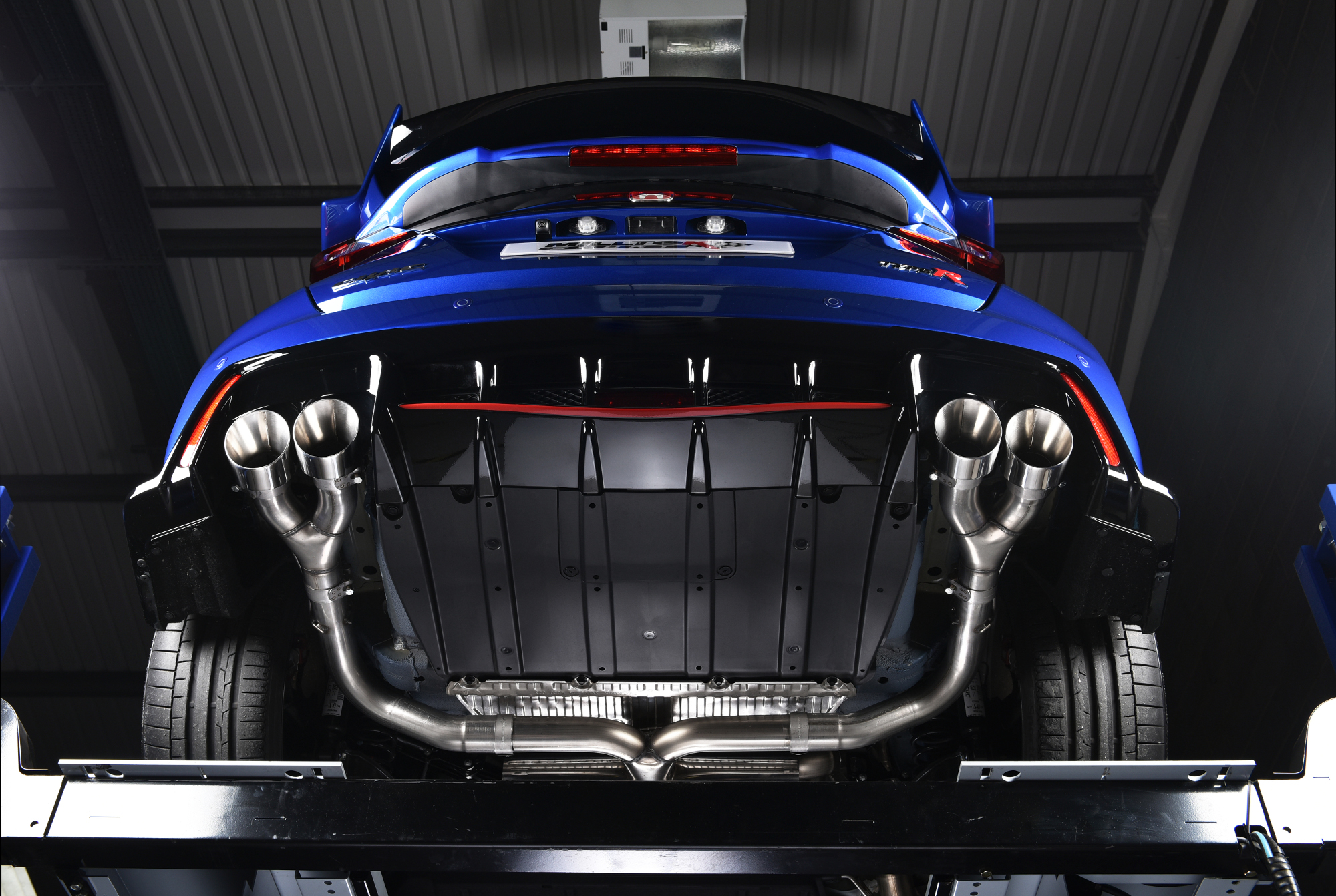 British exhaust manufacturer Milltek Sport has released a comprehensive range of cat-back sports exhaust options for the current tuner favourite, the Honda Civic Type R. Milltek Sport took delivery of their very own 2015 Honda Civic Type R as one of the very first cars in the UK, and so has had many months ago to complete its testing of these brand new performance exhaust system upgrades.
Milltek has plenty of history with the Type R; in 2007, Milltek Sport developed the first ever Honda performance exhaust system for the then brand new, FN2 Civic Type R. Then, as now, Milltek's aim was to endow the 2.0 VTEC hot-hatch with a deeper and more powerful soundtrack that differed from the usual aftermarket exhaust options by only releasing its full vocals under hard acceleration. This made it a genuinely viable upgrade for everyday use. It was this deliberately engineered flexibility that really gained traction with Type R owners around the world.
For 2015, with Honda's decision to do away with the normally-aspirated engine and fit a turbocharger, Milltek's design team started afresh with their approach. While this has reduced the rev limit from 9000rpm down to 7000rpm, it has opened up a whole new level of tuning potential.
The 2015 Civic comes from the factory with 306bhp and peak torque of 400Nm. Milltek's technicians redesigned the OEM exhaust system, doing away with the various pipe sizes and "pinch points" to create a much smoother and better flowing design. This new system features mandrel-bent 3.0" (76.20mm) aerospace-grade stainless steel and is available in a wide range of options to suit the owner's requirements. All are cat-back, but choices can be made between the softer resonated road systems, or the harder non-resonated race packages. Tips wise, a range of Titanium, Polished and Black Cerakote can be ordered on 100mm GT100 quad outlets.