Milltek Sport partners Mission Motorsport, Sir Chris Hoy for Race of Remembrance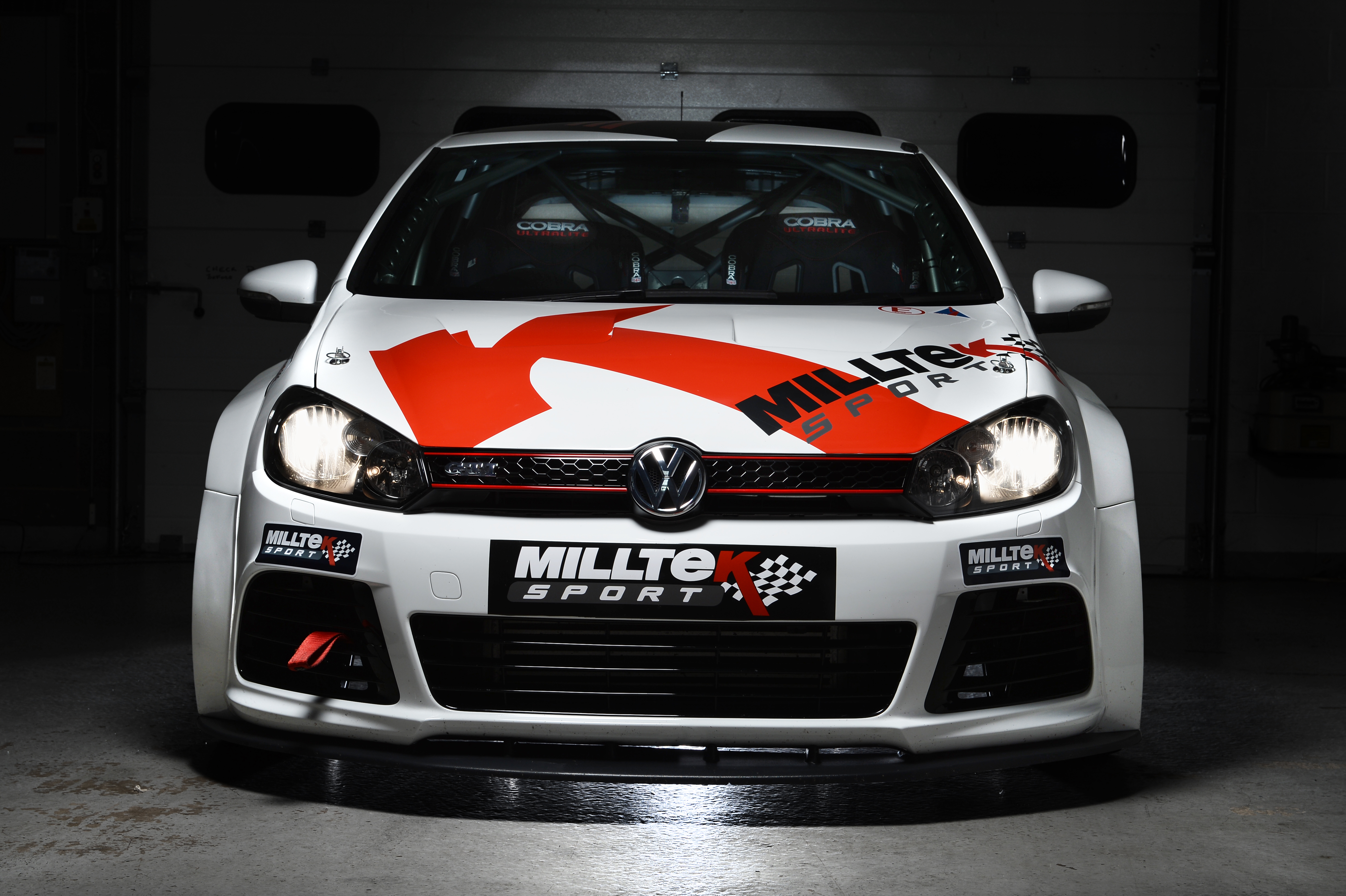 Derbyshire based exhaust manufacturer Milltek Sport will field a "special" lineup at the Race of Remembrance (RoR) at Anglesey on 12 and 13 November, the company states. Jon-Allan Butterworth, fresh from his Paralympic successes at Rio will be joined by Sir Chris Hoy as team mate in a VW Golf racecar prepared by Milltek Sport, Strata 21 and KPM Racing.
Butterworth joined the Royal Air Force after leaving school in 2002, and served in Afghanistan in 2005, and Iraq in 2007 as a Weapons Technician. While in Iraq in 2007, he was involved in a rocket attack, subsequently losing his left arm. Butterworth joined the Paracycling Programme in 2009, and has since represented his country at the Paralympic Games in both London and Rio, winning Gold in the Team Sprint in Rio 2016. The RoR will be significant for him as it's his public racing debut.
Hoy won six Olympic gold medals on his bike, and made an effective four-wheeled transition into motorsport. Having competed in GT racing, and after recently trying his hand at the pinnacle of endurance racing at Le Mans, many are expecting to see a stellar performance from this popular sportsman.
Also joining the fray will be Milltek regular, BTCC star and GT3 Champion, Tom Onslow-Cole. Onslow-Cole has driven every car on the Milltek race fleet somewhere in the world, and will relish the opportunity to team up with such kindred competitive spirits.
Milltek Sport's deal with KPM Racing has allowed Mission Motorsport to add its much accomplished 2.0 TFSi racer to their race fleet. Now fitted with a DSG gearbox and full hand controls to allow Butterworth to level the playing field a little, the car has a serious motorsport CV.  Thanks to the help of Milltek Sport, Strata 21 and Help for Heroes, the team has all the ingredients for a superb race performance during RoR.
Returning to the Anglesey circuit for the third year, the 2016 Race of Remembrance commemorates the sacrifices made by service personnel and their families. The 1,000 km endurance race features a Heroes dinner, night racing, a trackside service of Remembrance and commentary broadcast live around the world.
Commenting on his inclusion in the 2016 event, Sir Chris Hoy said: "I'm really looking forward to the event, and it's wonderful to be able to support such fantastic causes. I have no idea what to expect from the car, but I'm sure we'll have an awful lot of fun in the process of finding out."
Milltek MD Steve Pound said: "Supporting both Mission Motorsport and the Race of Remembrance is always a great honour for us, and it's a genuine pleasure to be able to provide our car to such accomplished sportsmen. None of them are going just to make up the numbers – they really want to win, and the car is class-competitive, so it really could be a fun race!"