Toyo supports Mission Motorsport, Sir Chris Hoy at Anglesey Race of Remembrance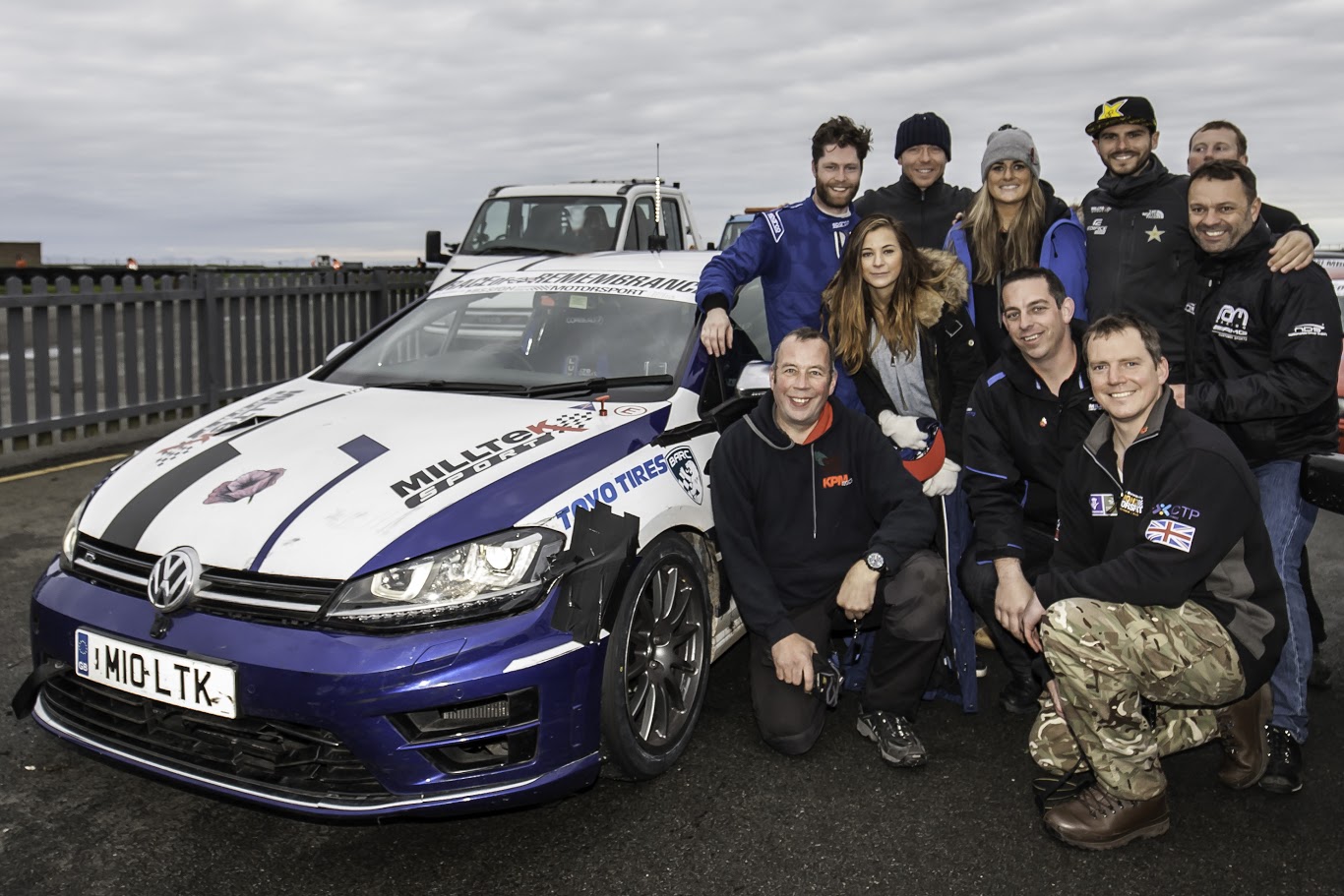 Toyo Tires has lent its support and tyres to the Mission Motorsport team competing in the Race of Remembrance event at Anglesey circuit. As the name implies, Race of Remembrance sees ex-service personnel and veterans competing a 1,000km endurance event at the notoriously demanding North Wales track. Toyo supplied the Milltek Sport/Mission Motorsport/KPM Racing MkVII Golf R, which was piloted by British Olympian Sir Chris Hoy; British Paralympian Jon-Allen Butterworth; GT racer, Tom Onslow-Cole; Paul White; and Jade Edwards.
Toyo supplied the Mission Motorsport MkVII Golf R with two distinct types of performance orientated tyre; two sets of PXR888Rs and two sets of PXT1-Sports, the latter an all-round tyre suitable for damp and wet weather – useful characteristics for racing in Anglesey. Because they are road legal they also served as a suitable introduction to racing for some of the team's less experienced drivers, Jon-Allen included. The PXR888Rs formed the backbone of the team's dry weather setup, enabling Mission Motorsport Golf to brake later and carry greater speed through the circuits fast, flowing corners, while at the same time inspiring all five drivers to dig deep and wring every last ounce off performance from the R.
The team's race was preceded by some tense last minute drama: electrical gremlins which beset the team's MkVI Golf midway through practice. These eventually forced the team to formulate a plan B, and Milltek Sport's Golf VII R was dusted off and hastily prepared for competition, the addition of Toyo rubber being one aspect of this frantic process.
The various issues that befell the team left Onslow-Cole with just a handful of minutes left in which to post a qualifying time. The former BTCC ace performed well under pressure, allowing the Mission Motorsport Golf to start its race from fourth on the grid. From there, the team never looked back, racing hard all Saturday afternoon and only halting when evening came and the night drew in, forcing action to cease until Sunday.
Sunday dawned and Anglesey fired into life, the Race of Remembrance preceded by a suitably touching armistice service at 11am. This proved a precursor to another few hours of incredibly close action, the Mission Motorsport Golf finally crossing the finish line third in class and having set the fastest lap of the race in the process.
Toyo stated that it was happy to have been able to play a part in the team's success at the event, one that continues to play a key role in the rehabilitation and recovery of tens of severely injured veterans from all branches of the UK's armed forces. Everyone at the firm extended their congratulations to Mission Motorsport, Milltek Sport, KPM Racing, and all five drivers.
The Race of Remembrance is now in its third year and 2016's running saw over 150 drivers and 45 teams in North Wales, the vast majority of them veterans of tours of duty in combat theatres as diverse as Northern Ireland, Iraq and Afghanistan.