Milltek launches Classic exhaust range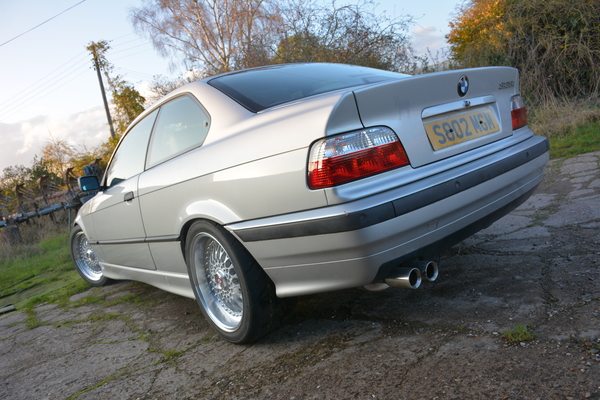 Exhaust manufacturer Milltek has excited classic and retro car enthusiasts everywhere with the launch of its Milltek Classic range. Having been at the very front of exhaust tuning for well over three decades, Milltek's engineers have used their extensive experience to re-define and redesign a carefully chosen selection of newly engineered systems for key classic cars.
Having listened intently to enthusiasts' wishes, both in terms of design and fitment, the result is a range of all-new designs that balances Milltek's heritage for hand-finished craftsmanship, allied to the very latest 21st century production methods and quality control techniques.
In line with its modern ranges, many of the first Milltek Classic lines will be for German machinery, so bank on seeing all-new systems for the Audi UR Quattro, VW Golf GTi Mk1 and Mk2 and BMW E36 328i and M3 emanating from the firm's Derbyshire factory. Although these latest systems will faithfully follow the original's best-selling construction and design, Milltek has also taken this opportunity to make design revisions and improvements wherever possible, incorporating the very latest CNC mandrel bending techniques, as well as the quantum improvements in welding and finishing technology that Milltek has invested in since these cars first graced the showrooms.
Throughout this new range, the ethos is on subtle good taste, with design cues that echo the original proportions and looks of each car, making them ideal for the concours enthusiast or devoted owner. These are systems that will enhance and improve the looks and performance of the recipient classic, without appearing overtly modified. The magic phrase 'OEM+' has been a watch-word throughout the design process of each of these systems – and it clearly shows.
Commenting on the company's latest products range Milltek managing director Steve Pound said, "Milltek Classic is a range that has come about purely from listening to our dealers and end-users, although it doesn't hurt that many of the Milltek team are real retro-car petrolheads too! As a company, we have been trading for such a long time that we developed all of these designs when the models were still new! But with the chance to refresh each design for life in the 21st century, these are true 'fit and forget' tuning and future-proofing upgrades that true enthusiasts will want to fit to their pride and joy. We've opened with a range that we feel reflects a few rising stars of the scene, but we're always happy to hear from enthusiasts via the usual social media channels as to what they think we should bring back next. By virtue of the fact that every system is entirely hand finished, the production runs really can be quite sensible, so we would also welcome approaches from any group of owners or clubs."