Milltek launches new BMW M235i (F22) performance exhaust system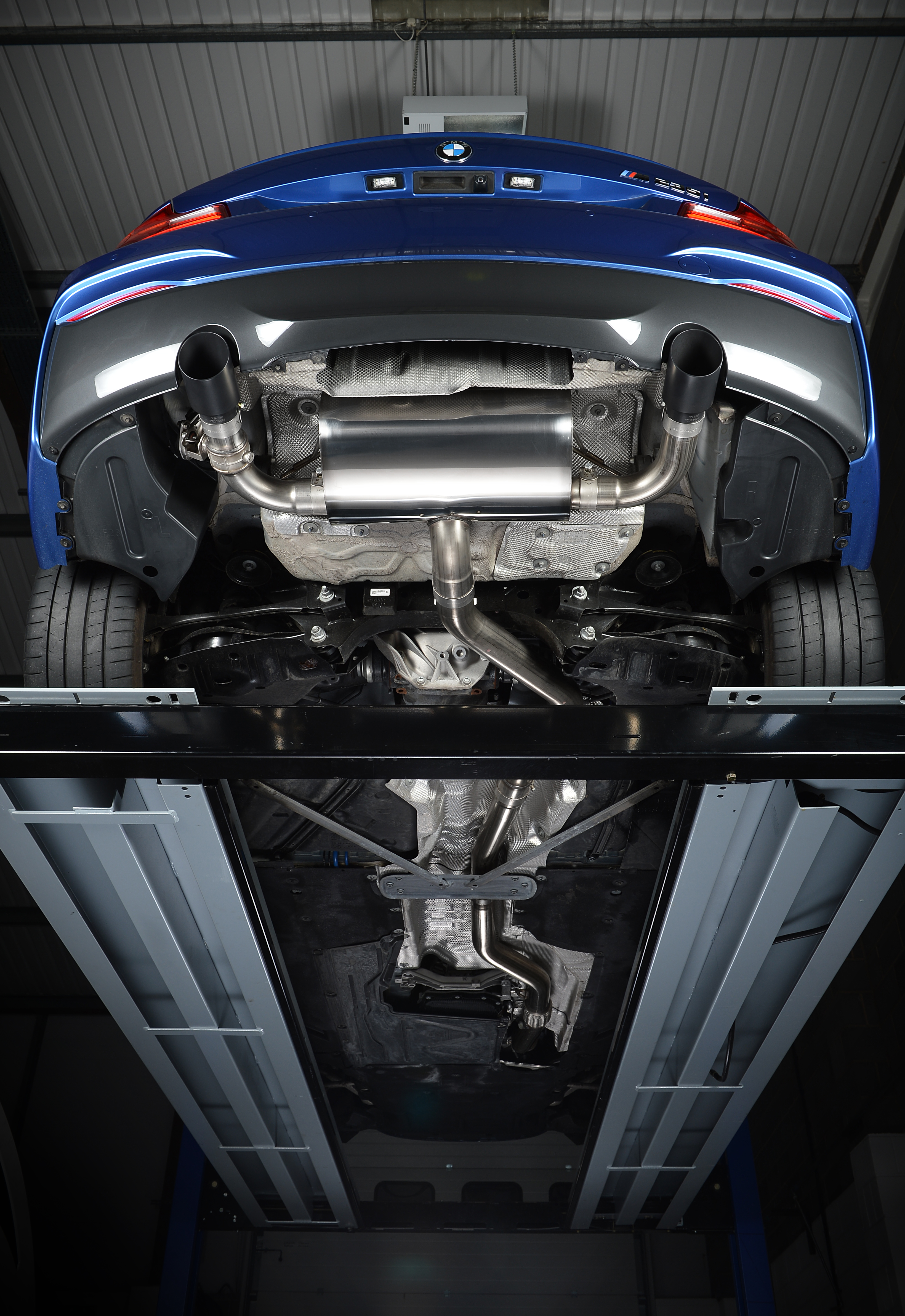 Milltek Sport has release details of its hand-finished stainless steel exhaust system for the BMW M235i coupe. Based on the shared platform of the 135, Milltek's R&D team was able to cross-over much of the development work it had done on the M135i model. The new system uses the existing EC approved cat back system from the M135i, but with the added optional feature of a new race-spec Sports Catalyst that features Milltek's latest valve technology, utilising OE spec BMW electronic valves in its construction.
The new valves have been designed to integrate with the car's central electronics, producing a sportier, aggressive tone when either "Sport" or "Sport Plus" modes are selected. When the vehicle is left in "Comfort" or "Eco Pro" modes, a more OEM style tone is produced, increasing cruising comfort at high speed.
As the M235i uses a later-spec turbo than the earlier M135i, Milltek has also revisited the design of the downpipe in order to maximise flow and increase performance. The new part as available either with or without the HJS high-flow sports cat, depending on the customer's application. With the cat fitted, full emission legality can be achieved. Speaking of which, Milltek also has a fully EC approved version of the downpipe in development, which will appease even the most ardent of testing bodies.
The new system has been designed around optimised 76mm (3") non-magnetic stainless-steel pipework, which in testing offered the best balance between flow and back pressure for maximum throttle response. Tips wise, the tastefully-styled GT90s perfectly fill the M235i's rear valance and are available in either polished or Cerakote black finishes.
Prices have yet to be announced but will be in line with the test of Milltek's BMW pricing structure.