Milltek Sport release E39 BMW M5 5.0 V8 (1998-2004) exhaust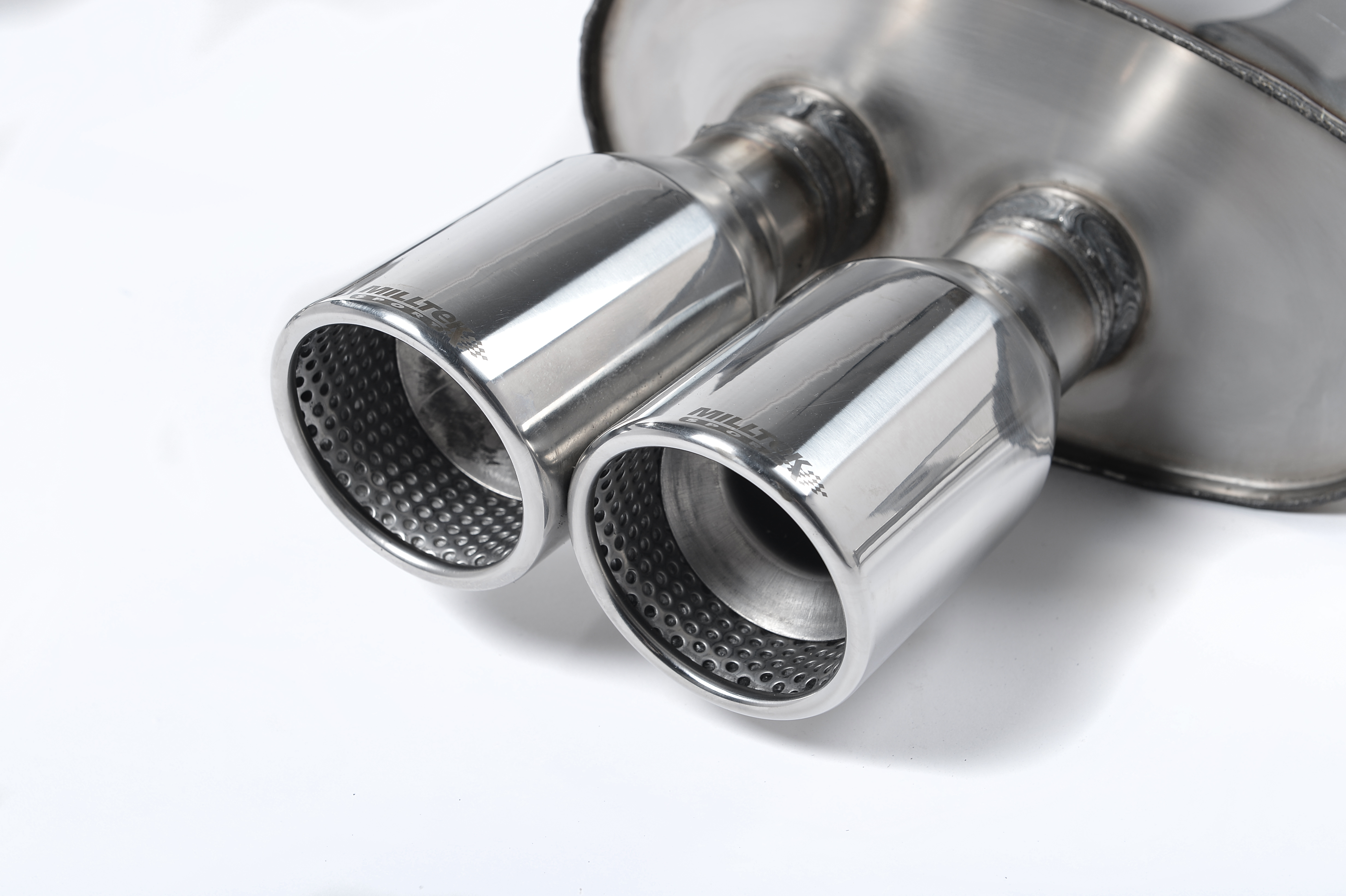 Milltek Sport has released details of its new complete exhaust solution for the E39 BMW M5. The super-saloon, widely regarded as one of the finest cars ever made, has been out of production for over a decade now, a fact Milltek says will mean attentive owners will be considering a replacement for the aging OEM exhaust. The new exhaust is "similarly over-engineered", according to Milltek, providing extra performance and value to the car.
Milltek Sport systems are made entirely from Type-304 aircraft-grade stainless steel designed to retain its colour and anti-magnetic properties longer than inferior grades used in some setups. It also delivers a weight advantage over the OEM system, and comes with a lifetime guarantee.
The cat-back package for the E39 BMW M5 is made up of three sections that slot together simply and precisely. A Y-piece collects the spent gases from each cylinder bank, and two separate silencers are provided for each side of the vehicle. The system is constructed from an optimal pipe diameter of 63.5mm (2.5″) and is mandrel-bent and flow-tested to ensure that nothing impedes the evacuating gases. Two pairs of 90mm jet-type tailpipes provide a visual flourish at the exit as well as beautiful amplification of the BMW's Motorsport-tuned V8.
Milltek Sport also offers high-flow sports catalysts as an additional option. These German-made, race-proven HJS catalysts, which must be fitted with the Milltek Sport cat-back exhaust system and require a stage two ECU remap, are integrated into Milltek's own conversion pipework so that the free-flowing filters connect perfectly between the OEM manifolds and the Milltek Sport cat-back system for what it describe as "the ultimate M5 exhaust solution".
The cat back exhaust system has a recommended retail price of £1039.00 (plus VAT).