Milltek Classic releases exhausts for E36 M3 1991-99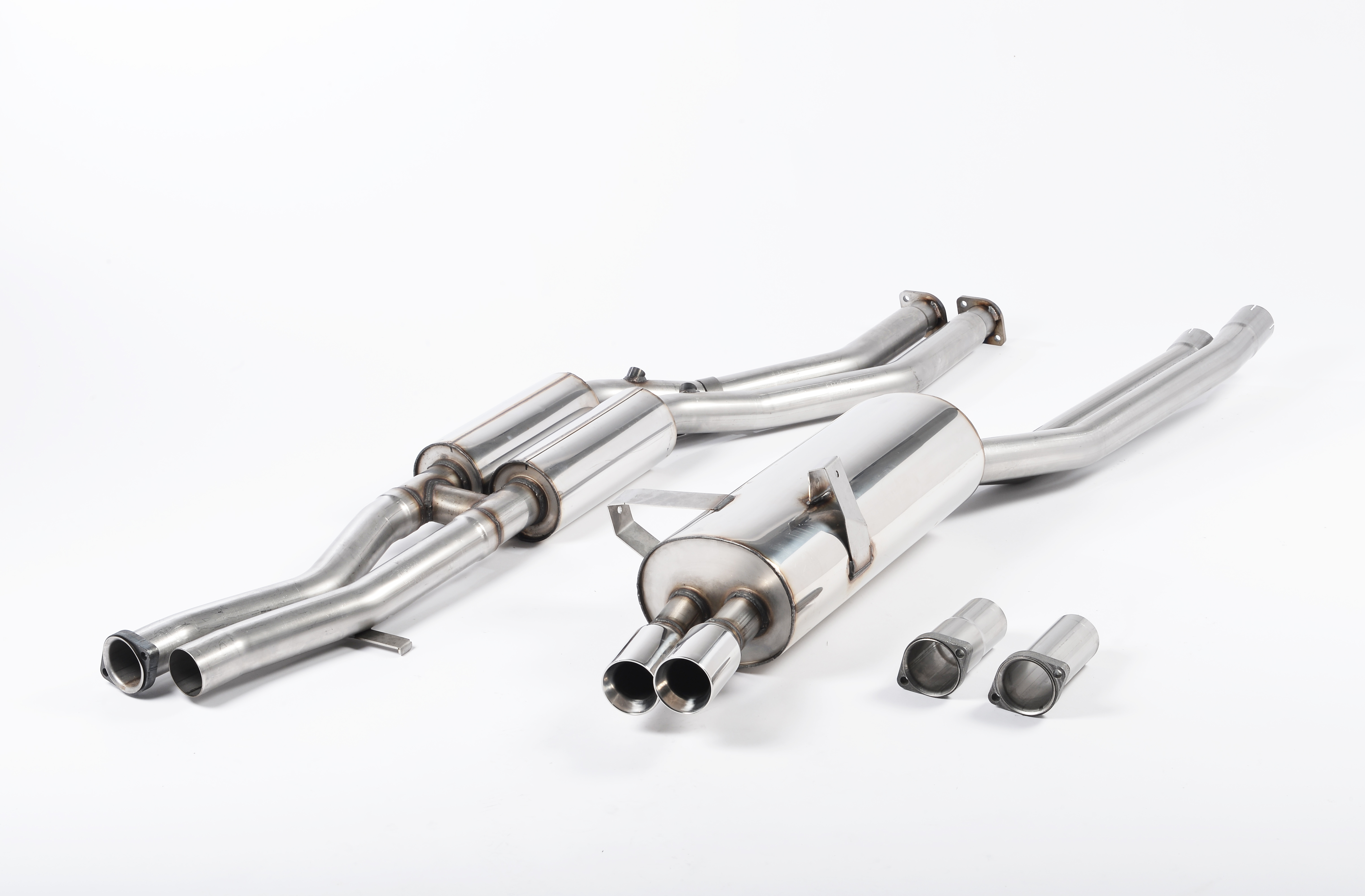 Milltek Classic has introduced another exhaust system specification for the E36 M3 3.0 and 3.2. Milltek says that the cars are becoming increasingly desirable – and valuable – causing owners to seek out effective, tasteful enhancements that will add to the vehicle's value and originality. These systems will fit coupe, cabriolet and saloon models. The Milltek Classic range was launched for 2015 to provide exhaust solutions for affordable retro cars.
The solution for the M3 brings aesthetic improvements and power gains. If required, and for those markets seeking full road legality, sports catalysts are available as a bolt-on replacement to give tangible power gains, with full retention of factory emission levels and reliability.
The Milltek Classic hi-flow sports catalysts give a useful performance increase and an extra boost to the throttle response. Manufactured at Milltek Sport's own UK factory entirely from Type-304 stainless steel and utilising the highest quality German-made, race-proven HJS catalysts. Milltek Classic's cats offer fit-and-forget reliability and weight saving against OEM parts, while exceeding all emissions requirements.
An alternative to this system is the Milltek Classic's catalyst bypass upgrade. These pipes have been designed for trackday or race use and for markets which don't require the fitment of catalysts under emission laws. Although the hi-flow sports catalysts previously mentioned offer class-leading flow rates, removing the catalysts will offer a slightly better flow.
The cat bypass pipes come with twin resonators, which keep noise levels comfortable. Milltek says that fitting them will increase performance, boosting the throttle response. The parts are also significantly lighter than the OEM parts they replace.
Milltek's hand-finished system is completed with the back box, which can be fitted to either the Milltek Classic system,