Milltek Classic releases exhaust for VW Golf GTi MkII 8 valve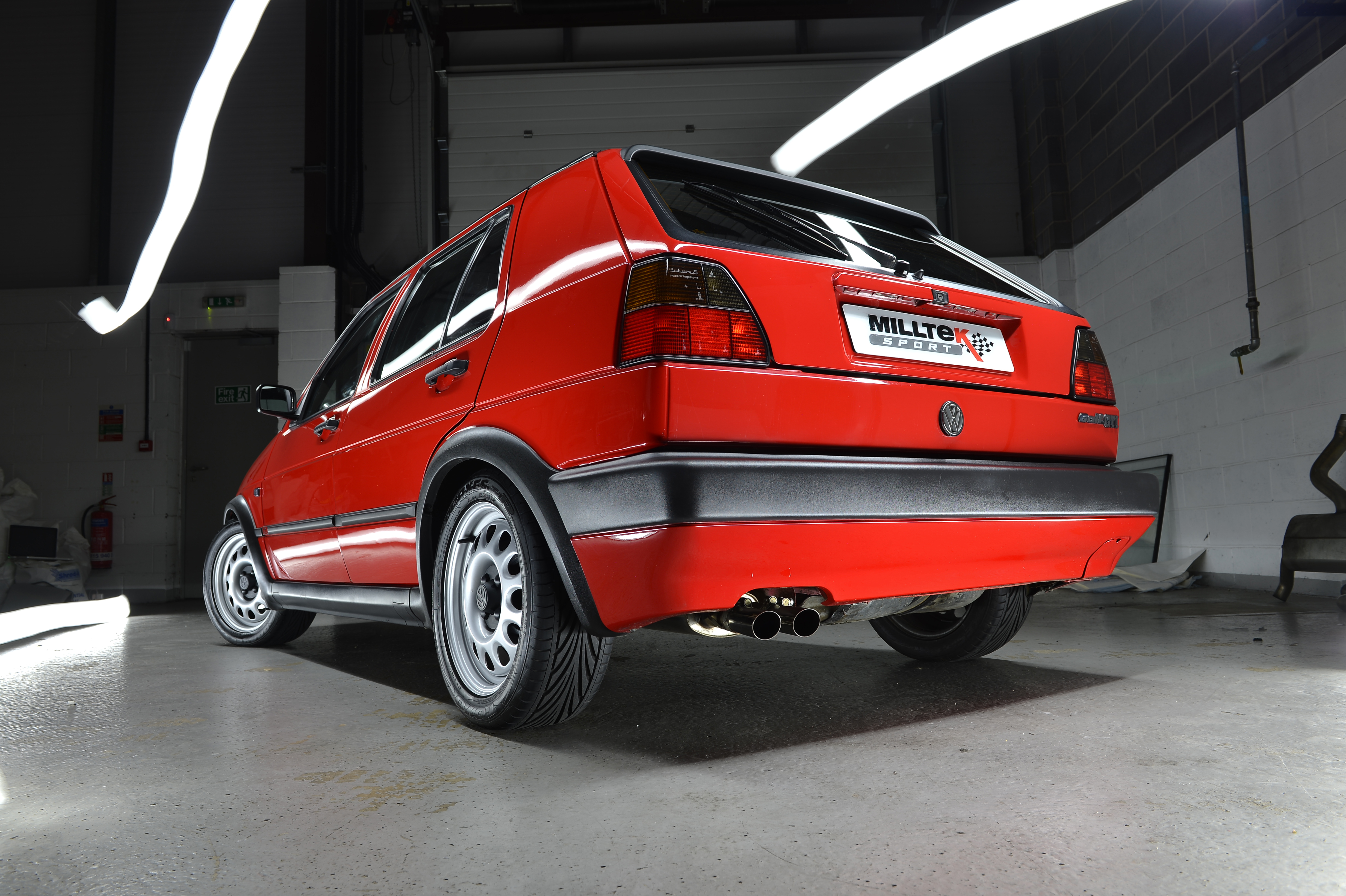 Milltek has released detailed specs on its all-new system for the VW Golf GTi MkII 8 valve. The car, which is considered increasingly collectible, is the latest to get an upgrade under the Milltek Classic banner; a re-engineered range of classic car exhausts for some of the most iconic retro cars. Milltek says its Golf solution offers "a full 'front to back' tuning upgrade, bringing weight savings, aesthetic improvements and power gains along the way."
Milltek Classic's free-flow four-branch manifold for the VW Golf Mk2 GTi 8v offers a more efficient route for exhaust gasses to egress, which promises greater performance and efficiency throughout the rev range. Milltek says its tests show an 8-10 per cent improvement in power, with weight savings also part of the equation.
The Derbyshire manufacturer's engineers have used the same 21st century technology and construction techniques as those employed on the latest performance cars, such as the new Mk7 Golf R. The materials used in the manifold include type-304 aircraft-grade stainless steel; 4×41.28mm-to-50.8mm pipe Ø; and equal-length free-flow mandrel-bent pipework. The system is gas flow tested to ensure maximum performance throughout the rev-range. It can be fitted with the OEM cat-back (although Milltek warns that this will limit the power gain from the manifold). The system also comes with a lifetime guarantee. The part is priced at £361.89 (excluding VAT).
The new cat-back system for the Mk2 Golf GTi 8V offers improved performance gains, exceptional fit and finish, a powerful sound enhancement and a look that's close to the original exhaust system, with enhancements. The range was created "to offer purists and restorers a part that sits congruously on a 'point perfect' show-car – so no 5" trims and droning soundtracks here," Milltek adds. These parts are priced at £613.05 (excluding VAT), with the full system retailing at £944.48 (excluding VAT).