Dmack launches WRC 2 title defence with two Ford Fiesta R5s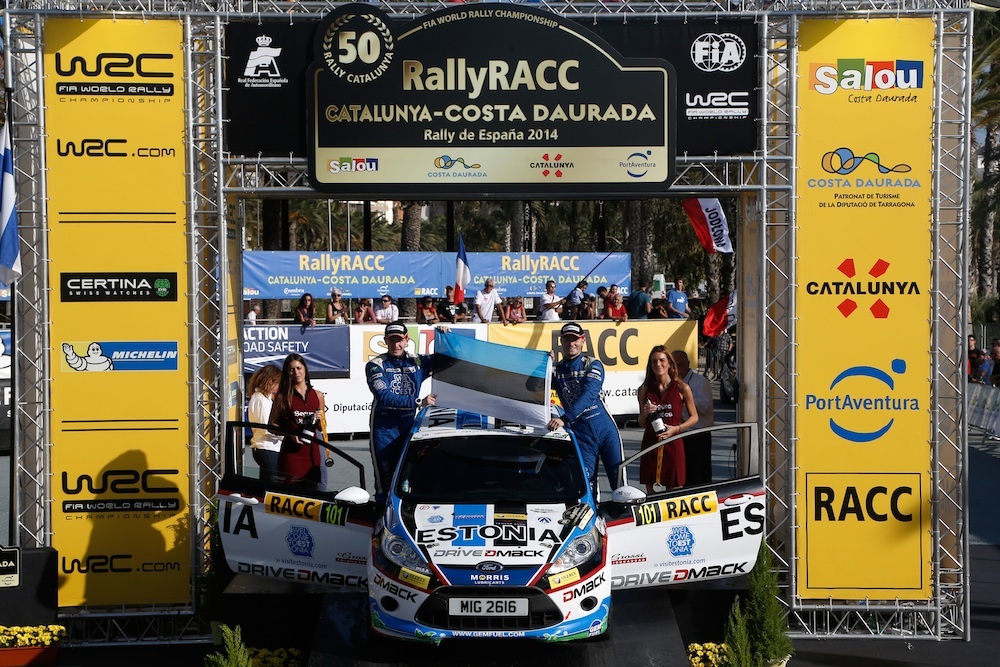 Drive DMACK, the current WRC 2 teams world champion run by the authorised tyre supplier to the FIA World Rally Championship, will defend its title in 2015 with two Ford Fiesta R5s. Returning driver Jari Ketomaa will start at Rally Sweden, while Drive DMACK Fiesta Trophy winner Sander Pärn will make the step up to WRC 2 at Rally Portugal. In terms of its tyre supply deal, Dmack said that it will provide a complete range of upgraded tyres this season, featuring evolved construction and compound specifications to boost performance across all surfaces.
WRC 2 is notable from a tyre point of view as the only series within the FIA World Rally Championship in which all four tyre suppliers – Hankook, Michelin and Pirelli join Dmack once again in 2015 – consistently compete. The 2014 championship attracted 40 competitors and seven different car suppliers. The drivers' title was decided on the very last event at Wales Rally GB.
Dick Cormack, Dmack managing director, said: "The WRC is the ultimate platform for Dmack to prove its motorsport products to a world audience and we welcome the fierce competition from the three other tyre manufacturers. After the success of our WRC 2 campaign in 2014 and the hugely-popular launch of the Drive DMACK Fiesta Trophy, we are all thrilled to field both Jari and Sander this season and wish them all the best."
Ketomaa and fellow Finn Kaj Lindstrom finished second at Rally Sweden 2014, and will want to go one better to open their title defence in style. Ketomaa's Fiesta R5 will be prepared and maintained by Autotek. He will take on Rally Mexico and Rally Argentina straight after Sweden.
While Ketomaa brings a wealth of experience to the team, it will be the first season in WRC 2 for Estonia's Sander Pärn and Welsh co-driver James Morgan. The 2014 Drive DMACK Fiesta Trophy winners jump into the seat of their M-Sport-run Fiesta R5 as their prize drive reward for winning the young driver series. The seven-round WRC 2 programme awarded by Dmack is currently the biggest prize on offer in world rallying.
Pärn's campaign will begin with Rally Portugal in May – the rally where his three-event winning streak in the Drive DMACK Fiesta Trophy began last season.
Jari Ketomaa said: "I'm excited to return to the Drive DMACK team again and we have a strong base to work from with the success off last year. Dmack has been working hard on testing and, from a driver's perspective, it will be a boost to have some newly developed tyres this year. Personally, I've been working hard over the winter to improve the Sweden winter tyre and it feels really good."
Sander Pärn said: "I'm really looking forward to the step up from the Ford Fiesta R2 to the Fiesta R5 this year and winning the DMACK Fiesta Trophy prize was such as huge step in my career. I've already been testing and I was surprised how easy the car was to drive but obviously we need more experience to be able to drive it near the limit. Moving into WRC 2 and working with M-Sport and Dmack will make it a fantastic year for me."