Nokian Tyres opens USA factory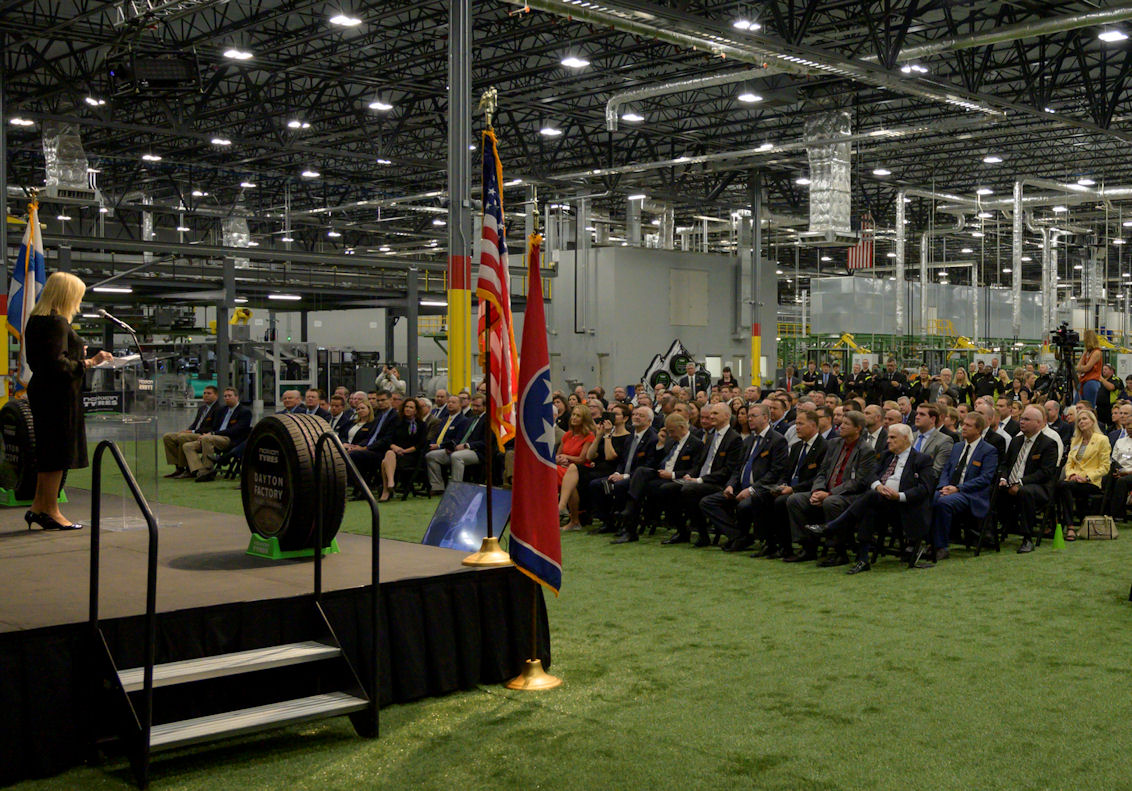 Just over two years after groundbreaking, Nokian Tyres officially opened its new North American production facility. A ceremony was held at the Dayton, Tennessee plant on 2 October to mark the start of operations. The facility is currently engaged in trial production and is expected to be ready to make tyres for commercial use in early 2020.
A production capacity of four million tyres per annum is planned for the 75,000 square metre factory, and Nokian Tyres will employ as many as 400 people there by the time full capacity is reached. Dayton, the company's third production site (after Nokia, Finland and Vsevolozhsk, Russia), will give the Nokian brand a stronger position in North America's all-season and all-weather tyre markets and play a key role in achieving Nokian Tyres' goal of doubling its North American sales in five years. The tyre maker achieved net sales of 194.5 million euros in North America last year, 12.2 per cent of the company's total.
"The grand opening of the Dayton Factory is a key milestone in our growth journey," said Hille Korhonen, president and chief executive officer of Nokian Tyres. "Our hard-working multinational team has brought our company's vision to life through relentless teamwork, and we're eager to celebrate their accomplishment. The North American factory provides a premium relationship with our customers by making safe, sustainable products that are tailored to the needs of North American consumers."
Nokian Tyres chose the Dayton site after a nationwide selection process. It says key factors in Dayton's selection included "the area's logistical convenience, wide array of skilled workers and robust state and local support." Mark Earl, who overseas Nokian Tyres' operations in North America, commented: "By producing our tyres closer to wholesale and retail partners, we can continue to expand availability of our tyres to consumers throughout North America."
The tyre maker states that the USA factory will help the company "align its global production network to meet the demands of customers in other regions," freeing up capacity to tailor products to those markets and enrich responsiveness to its customers there.
The Southeast Tennessee facility is not the company's only recent investment in the state. Nokian Tyres also opened a new North American headquarters office in Nashville last year. And as the company celebrates completing the production facility, it continues work on two other parts of the operation – a highly automated warehouse that will store as many as 600,000 tyres, as well as an administration building that will include offices, meeting spaces and areas devoted to employee wellbeing.