Nokian Tyres starts trial production in USA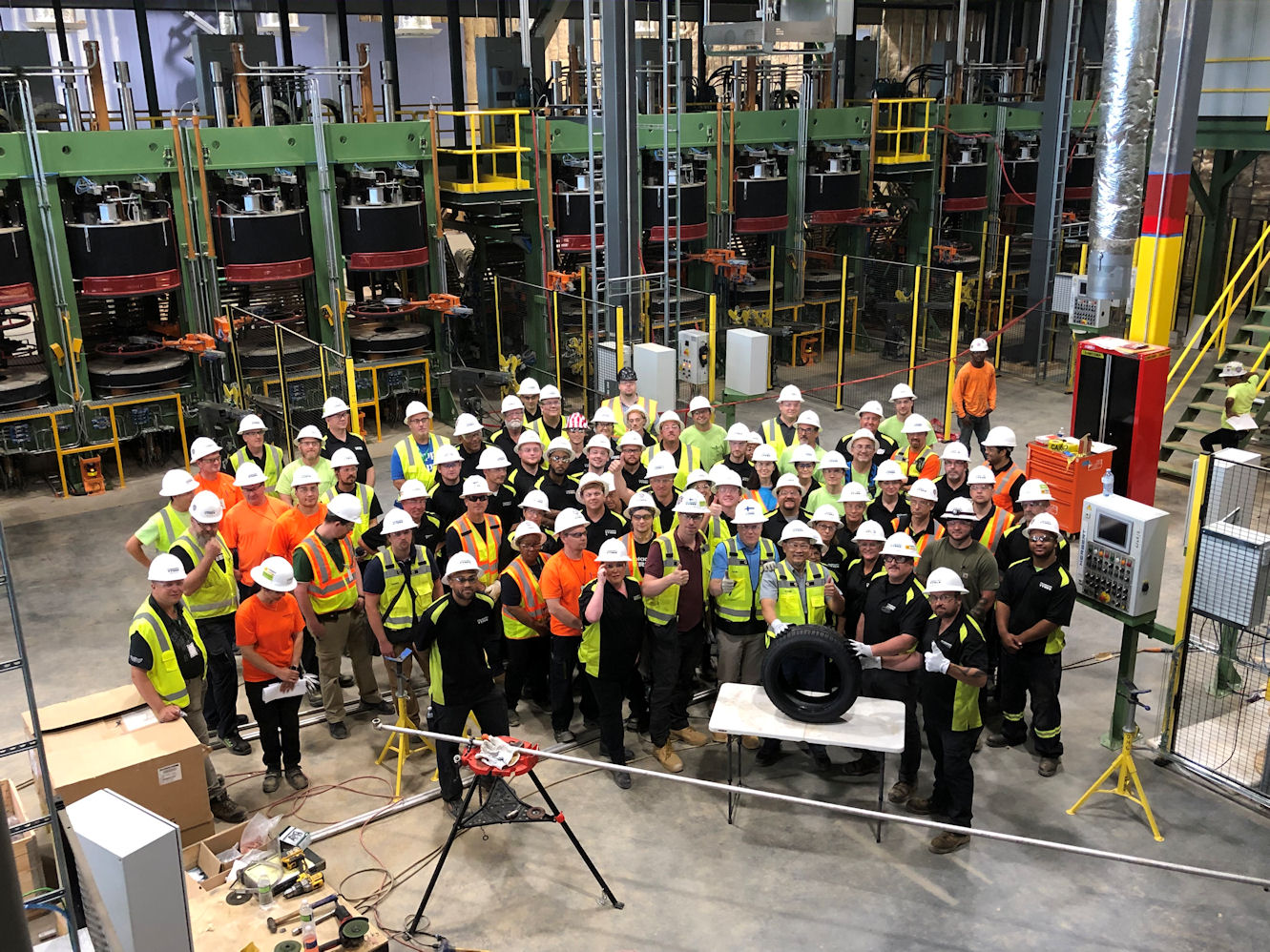 Trial production at Nokian Tyres' new factory in Dayton, USA has begun with the production of the very first test tyre. Nokian Tyres says the manufacture of the Nokian eNTYRE 2.0 in size 205/55R16 marks the start of a half-year trial period in which "thousands" of tyres will be produced for "testing and machine calibration purposes" prior to the commencement of series production in early 2020.
"The first tyre milestone is significant for our production team, our employees throughout North America and our team around the globe," said Mark Earl, the senior vice president at Nokian Tyres tasked with overseeing the company's North American operations. "We're happy to share this news with our customers, who will benefit from the expanded product range and enhanced service the factory will enable us to offer."
Nokian Tyres says it remains on schedule to begin commercial production within the planned timeframe. When this gets under way, the tyres coming out of the presses will be products tailored to the needs of North American consumers. Nokian comments that the plant will help it achieve the aim of doubling sales in the North America region by 2023. The Dayton facility will have an annual capacity of 4 million tyres by this date, with the potential for further expansion. Nokian Tyres is investing US$360 million in the plant.
Now that trial production is in progress, Nokian Tyres' attention will turn to growing the factory workforce. The company currently employs approximately 70 at the Dayton site, a team that will grow to around 400 by the time annual capacity reaches 4 million units.
The factory's production team recently returned home from an intensive six-week training experience at Nokian Tyres' factories in Russia and Finland. The training trip immersed employees in the company's production processes and introduced them to the Nokian Tyres way of doing things.
"We aren't just focused on building premium products; we also want to offer a premium experience for members of our team," comments Dayton Factory operations director Peter Chia. "Simply put: We want to be the employer of choice in Southeast Tennessee."