Goodyear bringing tyres to European Le Mans Series – exclusive in LMGTE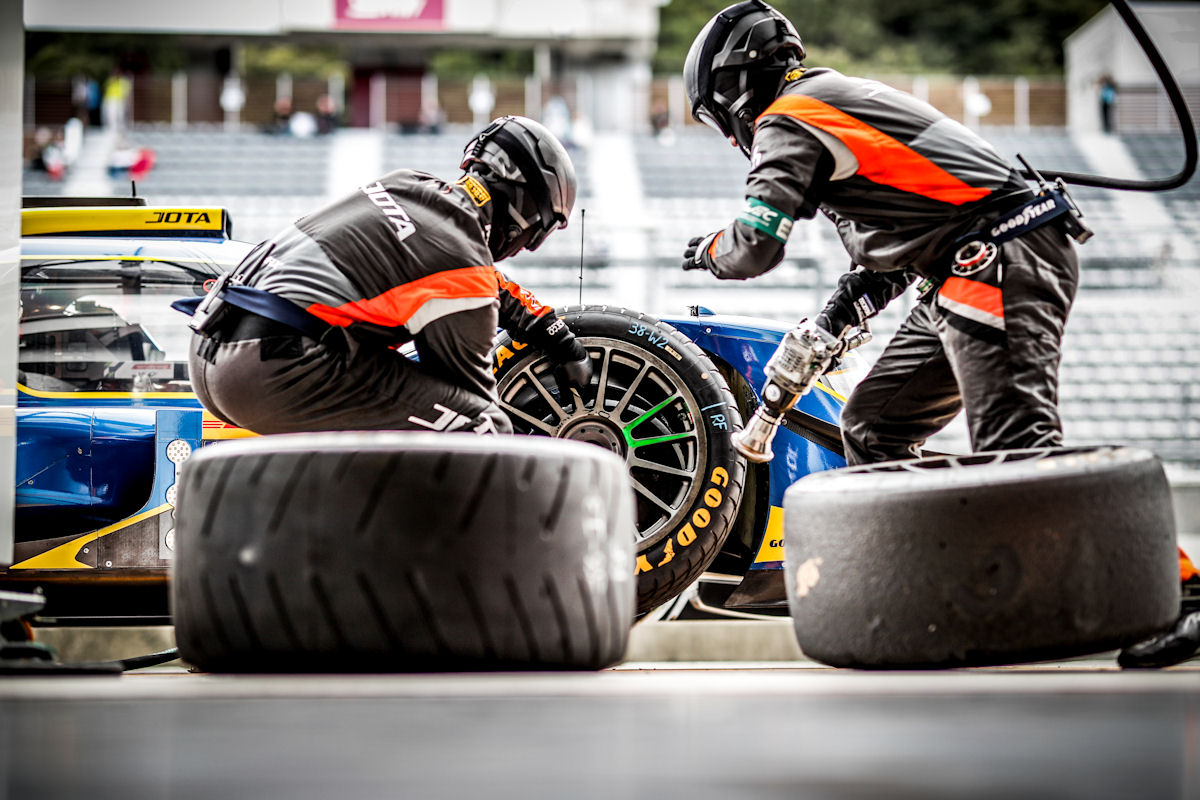 Cars competing in the top LMP2 class of the 2020 European Le Mans Series (ELMS) will use the same tyre specifications as those employed in the FIA World Endurance Championship (WEC). This provides Goodyear with a ready-made opportunity to continue its European motorsport comeback.
"Goodyear is an industry leader in developing ultra-high-performance tyres for sports cars," says Ben Crawley, director of Goodyear Racing. "Our WEC comeback applies our knowledge and technology in one of the most demanding championships in racing. To extend this development to ELMS means we get to work with a wider range of cars, teams and drivers as well as showcase the Goodyear brand at some of Europe's most prestigious circuits."
In parallel, ELMS has announced that all the entrants in the 2020 LMGTE class, which is contested by production-based supercars, will run on Goodyear Eagle F1 SuperSport racing tyres. The LMGTE class is open to a wide range of cars, including the Ferrari F488 GTE EVO, Porsche 911 RSR and Aston Martin Vantage V8.
"The LMGTE category fits perfectly with Goodyear's recent launch of the Eagle F1 SuperSport road-legal tyre," adds Crawley. "The ultimate version of this range, the Eagle F1 SuperSport RS has been homologated for the Porsche 911 GT2 RS and GT3 RS, and sizes are also being developed to fit models from other premium sports car manufacturers. In ELMS, we will supply a tyre range that offers the performance, parity, consistency and durability needed for a diverse range of cars."
Gérard Neveu, chief executive officer of EMLS, comments: "Goodyear is one of the iconic names in Motorsport. With fourteen 24 Hours of Le Mans victories, they bring vast experience as well as their prestige, investment and technology to the European Le Mans Series. We are proud that Goodyear have chosen WEC and ELMS to headline their return to international sportscar racing."
The European Le Mans Series is the world's leading continental endurance racing series with a series of 4-hour races at Barcelona, Monza, Le Castellet, Silverstone, Spa-Francorchamps and Portimao. The 2020 season starts with the 4 hours of Barcelona on 5 April.