Goodyear WEC tyres to debut at tomorrow's 'Prologue' test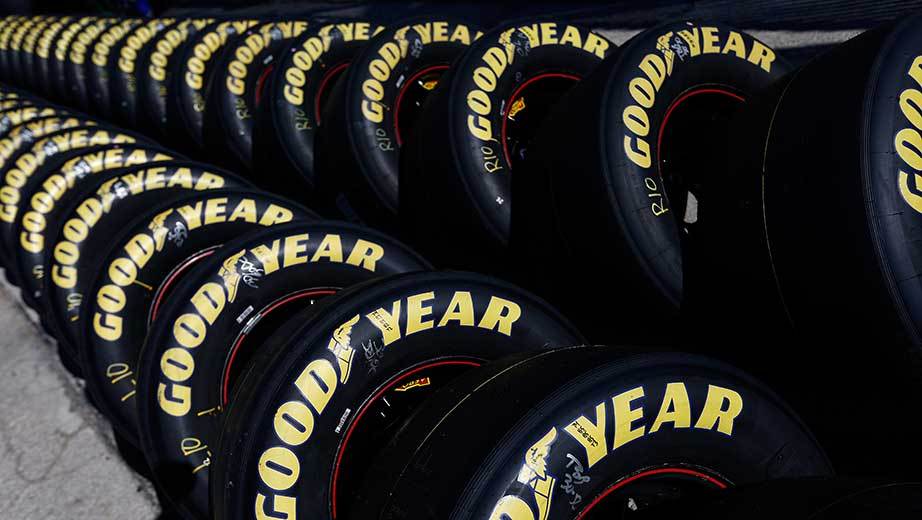 Teams from the FIA World Endurance Championship (WEC) will take to the track for 'Prologue' pre-season testing at Circuit de Barcelona-Catalunya tomorrow. One of the most significant moments of this anticipated public test session will be the return of Goodyear to international competition.
Goodyear announced its global racing comeback ahead of the Le Mans 24-hour race in June, confirming it is developing tyres for the 2019/2020 WEC season that begins at Silverstone on 1 September. Work on a new range of tyres for Le Mans Prototype (LMP) cars began over a year ago at the Goodyear innovation centres in Hanau, Germany and Colmar-Berg, Luxembourg.
The first phase of this development plan is to introduce five new tyre specifications for the highly-competitive LMP2 class in WEC. This class for 600hp prototypes is considered one of the most demanding in WEC as it features a battle between tyre manufacturers.
Jota Sport, Jackie Chan DC Racing, High Class Racing and TDS have committed to testing Goodyear's latest development tyres during the two Prologue days. WEC regulations allow tyre manufacturers to supply racing teams with a range of three dry weather, one intermediate and one wet weather tyre, and Goodyear will use the Prologue testing to evaluate different tyre options. This evaluation will continue next week during a three-day private test at the same circuit. Goodyear intends to reveal its 2019/2020 WEC tyre range at the Silverstone season opener.
"For the Goodyear comeback, we are aiming high to deliver performance for our teams," comments Ben Crawley, director Goodyear Racing EMEA. "The 2018/2019 WEC season featured an intense battle between the tyre manufacturers. Our priority has been to offer driveability and consistency that provides the teams with a significant step forward. These test sessions will allow us to evaluate the all-new range options against the competition before we define our range at Silverstone. For the forthcoming season, Goodyear will focus on delivering success in LMP2 whilst evaluating other racing options for 2020 and beyond. These could be in other WEC classes or in other international racing categories."
The 2019/20 WEC season will feature eight races of varying lengths, concluding at Le Mans in June 2020. The season also includes two 4-hour races (Silverstone and Shanghai), three 6-Hour races (Fuji, Sao Paulo and Spa-Francorchamps) and two 8-hour races (Bahrain and Sebring).
"The nature of the races (varying from 4 hours to 24 hours) mean tyre choice and strategy are critical and it provides a motivating challenge for our technology team in our European innovation centres ahead of exploring other racing opportunities for the brand," says Crawley.