Trading Standards highlights part worn tyre issues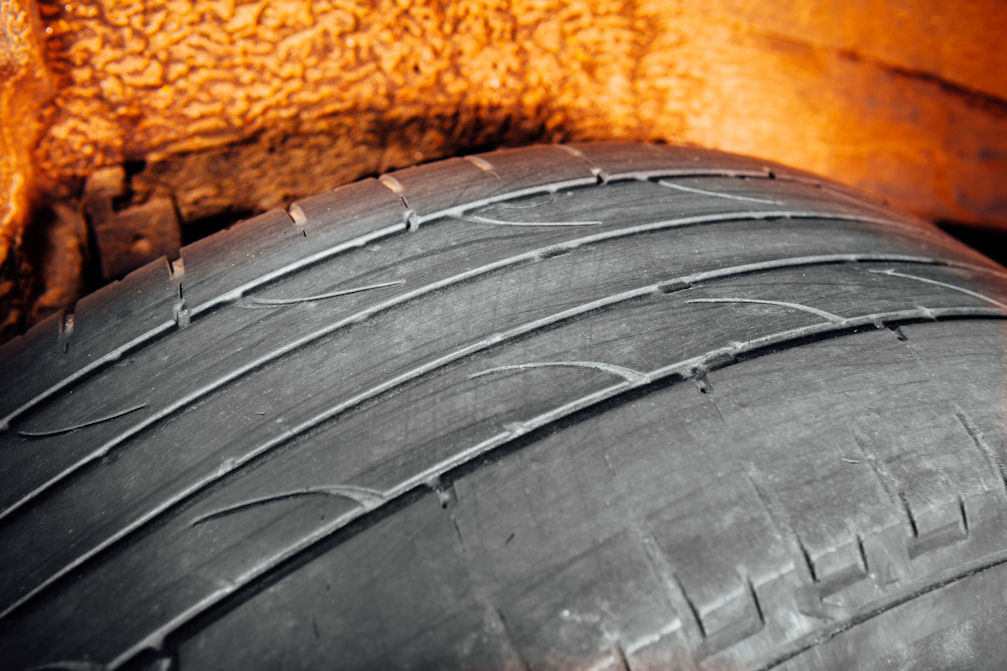 Suffolk Trading Standards has warned consumers to be cautious when purchasing part worn tyres for their vehicles. The warning follows several test purchases in Suffolk that "raised concerns."
An independent expert was asked to assess tyres purchased from six dealers in Suffolk that sell and fit part worn tyres. The expert noted that all suppliers contravened regulations by not having the required 'part worn' marking on the sidewall. He also raised a number of other concerns about the age and condition of some tyres.
"A part worn tyre is essentially a second hand tyre," comments Nousha Meek, senior Trading Standards officer. "They are an attractive option for motorists as they are often much cheaper than buying a brand-new tyre. This practice is perfectly acceptable, however, we carried out this project to check that dealers are providing safe tyres to the public.
"None of the tested tyres carried the required markings, which immediately contravenes regulations as set out in The Motor Vehicle Tyres (Safety) Regulations 1994. Many tyre manufacturers recommend that tyres have a maximum life of ten years, even if they look like they're in good condition. Half of the tyres we had purchased were older than this, in one case a tyre was 14 years old." It should be noted that some manufacturers recommend keeping a close eye on your tyres once they reach five years of age. Some recommend considering replacing tyres after seven years.
Other concerns raised by the expert included a tyre with a substantial cut in its sidewall, one with debris embedded and another with cracking of the rubber due to age and poor storage. In one case a vehicle was fitted with a part worn winter tyre that didn't match the other three tyres already fitted to the vehicle. Suffolk Trading Standards points out that mixing seasonal and standard tyres can "upset the stability" of a car.
"Although these examples do not contravene regulations, dealers and customers should be aware of their potential dangers," adds Trading Standards.
Councillor Richard Rout, cabinet member for Environment and Public Protection at Suffolk County Council, said: "Our Trading Standards officers have now contacted all the dealers and advised them of their responsibilities and obligations for selling part worn tyres. We carry out these test purchases and checks so that Suffolk residents can shop with confidence and be safe."