Nokian: Two new SUV tyres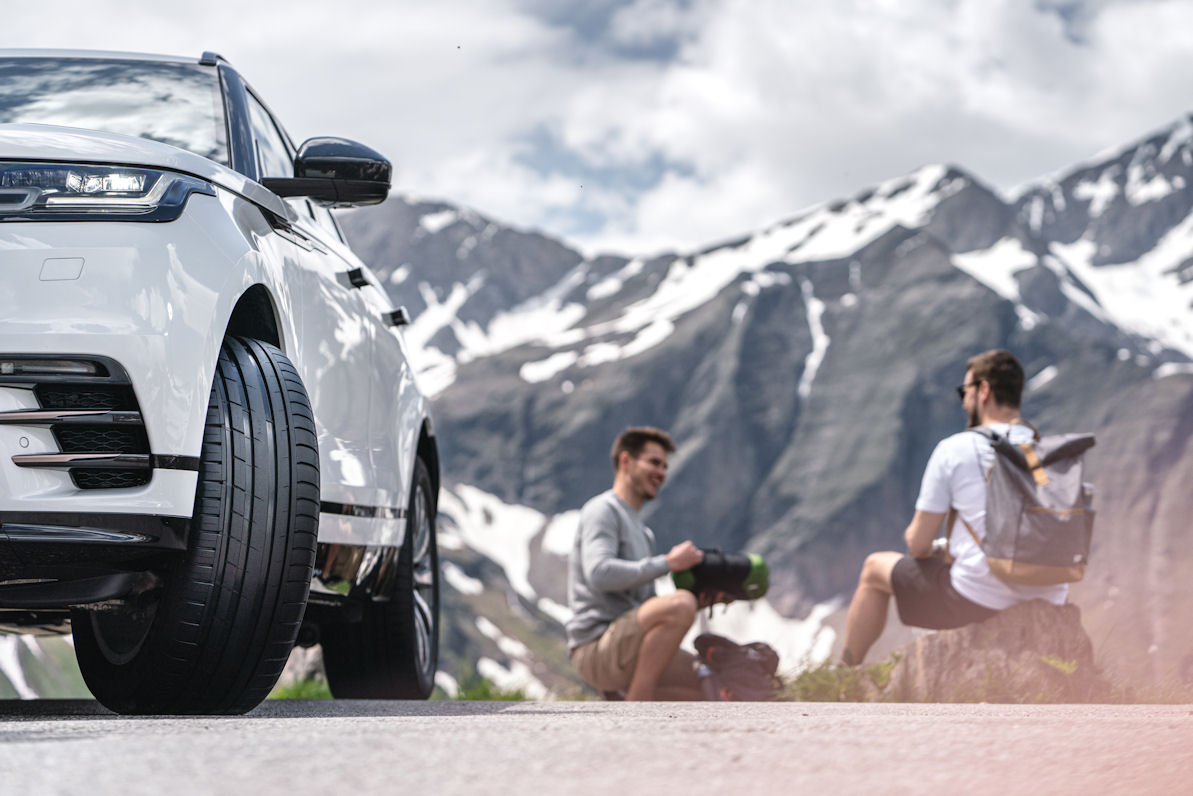 Drivers of SUVs and crossovers will soon be able to fit their vehicles with tyres based upon the 2018-launched Nokian Powerproof and Wetproof ranges. Nokian Tyres says it developed the Powerproof SUV and Wetproof SUV to meet a "growing demand for premium SUV tyres". Both products will be available from spring 2020.
Results of consumer surveys show Nokian Tyres that drivers in Europe particularly value good driving stability and excellent grip in summer SUV tyres. They also want products strong enough to keep tall, heavy vehicles stable, even at high speed.
Nokian Tyres says it addressed these consumer requirements by equipping the new ranges with structures strengthened and improved for SUV use. It also used aramid in the sidewall to give the tyres greater resistance to sudden impacts and other types of sidewall damage.
"Safety is always the main principle of our development philosophy," comments Jarno Röytiö, development manager at Nokian Tyres. "We know that summer tyres need to work safely and reliably from spring mornings to late autumn. When developing our new SUV products, special attention was paid to functionality in any weather and under any circumstances. The Aramid reinforced sidewalls offer peace of mind and exceptional protection against potholes and cuts."
Nokian Powerproof SUV
Nokian Tyres shares that it developed the Powerproof SUV to offer "peace of mind for both high-speed lane changes and sudden braking." The UHP summer tyre is designed for powerful SUVs and has much in common with the Powerproof car tyre, most notably the 'Dual Zone Safety' concept. Nokian tyres says this "ensures that the contact surface of the Nokian Powerproof SUV remains exact and predictable."
The Dual Zone Safety concept consists of two functional zones. The Power Zone on the tyre's outer shoulder features tread elements suited to handling on dry asphalt, even at high speeds. The Wet Safety Zone on the inside maximises safety on wet roads.
The new Dynamic Grip SUV compound used in the Powerproof SUV is optimised for large, heavy vehicles; Nokian Tyres says this offers excellent grip and maximum durability. The multi-layered tread structure also reduces rolling resistance.
"The tread pattern and structure work together to create a contact pattern for the tyre that provides logical and predictable road feel and quick steering feedback in both rain and shine," comments Röytiö. "The road contact is steady and dynamic, which means excellent grip and even better durability on high-speed motorways and poorly maintained alpine routes."
The Nokian Powerproof SUV size range covers 17- to 21-inch rim diameters. A total of 29 dimensions will be offered with V, W and Y speed ratings.
Nokian Wetproof SUV
The new Nokian Wetproof SUV will be rolled out in 27 in H, V and W speed rated sizes for 16- to 19-inch rim diameters. It too possesses a Dual Zone Safety design alongside other features that boost its wet weather credentials.
Interlocking diagonal grooves in the tyre's circumferential tread ribs press together when in contact with the road, thereby supporting the ribs. Nokian Tyres says this serves to increase driving stability and provides effective aquaplaning resistance by allowing a freer flow of water away from the tyre. Then there's 'Trumpet Grooves' for optimised flow. These grooves accelerate the flow of water from the main grooves towards the transverse grooves, thus improving grip.
The Aqua Hybrid SUV compound used for the Wetproof SUV is said to provide "excellent wet grip and lower fuel costs".