Powerproof – Nokian's new UHP tyre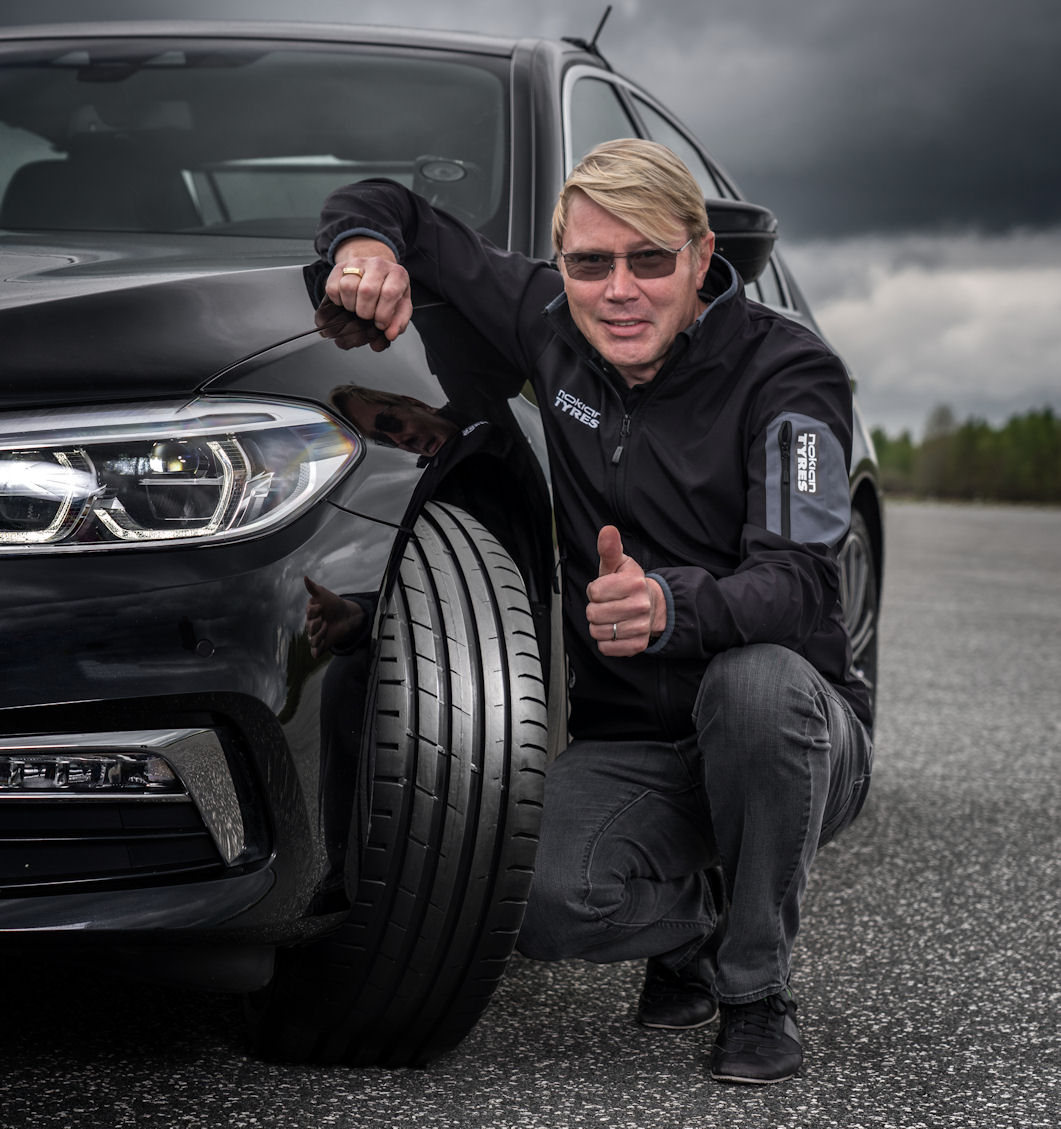 In addition to introducing the 'three-season' Wetproof today, Nokian Tyres has unveiled another key product in its new generation of summer tyres – the ultra-high-performance Powerproof.
We only know of the Nokian Powerproof through the flattering words of its launch press release, so we'll stick to the basics: Nokian Tyres positions the Powerproof in the UHP category and has fluffed up the tyre's duvet of performance credentials by working with former F1 world champion Mika Häkkinen during product testing.
The Powerproof tread pattern is asymmetric and features three wide main ribs. The tyre utilises the Dual Zone Safety concept also seen on the Wetproof; in this instance, the latter's Stability Zone is replaced by the virile-sounding Power Zone. Nokian says this outer shoulder area "ensures precise handling." It is paired with the Wet Safety Zone on the inside of the tread.
"Safety is always at the core of our product development philosophy," comments Jarno Röytiö, development manager at Nokian Tyres. "The unique Dual Zone Safety concept ensures balanced road contact for the new Nokian Powerproof. The driver can feel how the tyre grips, adapts to surface roughness and immediately reacts to steering especially on wet and dry roads, which is an absolute requirement for safety during sudden evasions, for example."
Nokian reports that several different tread compounds are present in the Powerproof, and says the result is "better grip and durability than in the previous tyre generation." The tyre's multi-layered tread structure is also said to reduce rolling resistance.
A cornucopia of jauntily-named features, the Powerproof also draws upon or benefits from Slope Groove Design, Trapezoidal Flow Grooves, Swoop Grooves, Dynamic Grip rubber, Silent Groove Design, Clinch rubber compound and Polished grooves.
"The new tread pattern and structure allowed us to create a contact pattern for the tyre that provides logical and predictable road feel and quick steering feedback in both rain and shine," Röytiö continues. "The contact is steadier and more dynamic than before, which means excellent grip and even better durability on high-speed motorways and poorly maintained alpine routes alike."
The Powerproof also gets the thumbs-up from Mika Häkkinen: "The new Nokian Powerproof gives me extremely fantastic steering feedback. That is exactly the feature you want in quality tyres. When the tyre gives you confidence in driving, it also gives you safety."
The TÜV SÜD Tire Performance Mark-certified tyre's market launch is planned for spring 2019. The Nokian Powerproof will be available in 51 dimensions for 17- to 20-inch rim diameters and in W and Y speed ratings.