Three-season summer: Nokian Tyres unveils Wetproof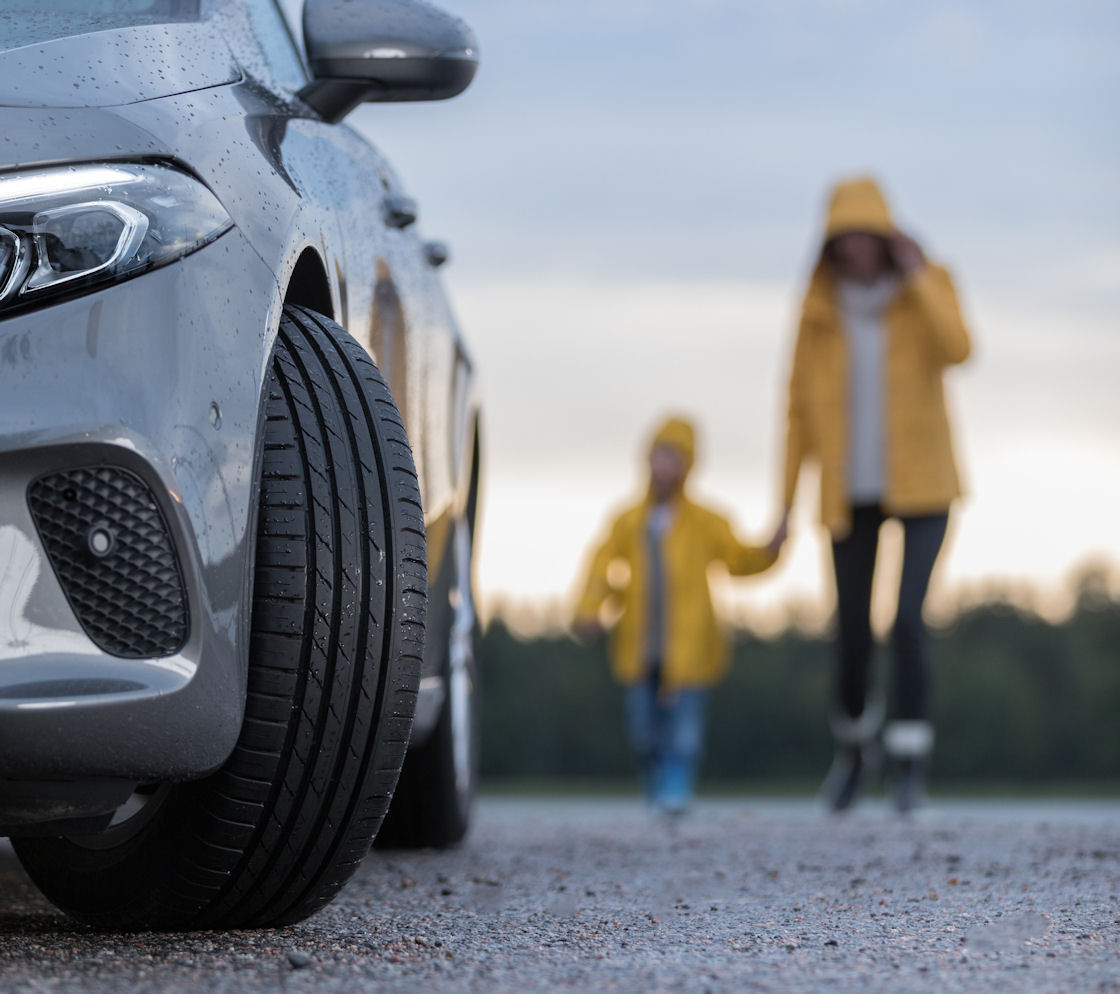 Aquaplaning beware – you have a new nemesis. Nokian Tyres has thrown down the gauntlet with its introduction of the Nokian Wetproof, a product it calls the "enemy of aquaplaning." And while the Wetproof is a new member of the Nokian Tyres summer portfolio, it may help to think of it as an all-season tyre without specific snow and ice capabilities; Nokian has developed the Wetproof to "work safely and reliably from spring mornings to late autumn" in order to offer "steady performance and peace of mind for all three seasons." Those wanting peace of mind in the fourth season are presumably welcome to fit winter tyres, preferably a Nokian product.
What can we say about the Nokian Wetproof? Not a lot – we haven't actually seen the new tyre. But Nokian Tyres states that its most important features are "excellent wet braking abilities" and "powerful aquaplaning resistance," qualities that make "driving easy and comfortable even in rainy days."
The Finnish tyre maker comments that this new addition to its modernised summer tyre family is "well balanced between maximum comfort and extreme safety." The talk from Nokian is of "steady performance on rainy days and added comfort for poor road conditions." The secret behind this balance of wet and dry properties is said to lie in the separation of the Wetproof's tread into two distinctive areas. The manufacturer calls this its 'Dual Zone Safety' concept.
The asymmetrical tread pattern is divided into two functional zones: The Stability Zone on the outside of the tyre aims to make "manoeuvring easy and confident by offering good stability and handling properties," while the Wet Safety Zone on the inside "improves the wet grip and aquaplaning resistance."
A word about aquaplaning – the stated enemy of the Wetproof. It has to contend with the machinations of the tyre's Wet Safety Zone. Explaining the phenomenon of aquaplaning, Nokian Tyres writes: "When moving fluid, such as water, meets a curved surface, it will try to follow that surface. A phenomenon also known as the Coandă effect means water can be directed to follow the curve of the surface rather than flowing in a straight line. When a tyre encounters more water than it can disperse, aquaplaning occurs." The Wet Safety Zone features Nokian Tyres Coanda Technology, and this is said to accelerate the removal of water by guiding and moving the water flow away from the tyre, thereby effectively preventing aquaplaning.
According to Nokian, the Wetproof also boasts a further armada of excitingly-named tread and design features, including Silent Groove Design, the Responsive Lock concept, Silent Sidewall Technology, Coanda Technology and Silent Groove Design. We can't vouch for the precise function of these – as mentioned, we haven't tested or even seen the Wetproof – so you'll have to take Nokian Tyres' word for it that they're all good. Or otherwise wait until the first independent tyre test reviews come out.
Creative naming has also been applied to the tyre's compound. This is called the 'Aqua Hybrid' compound, and Nokian Tyres says it "offers added safety for rainy weather." The tyre maker reports "excellent wet grip and lower fuel costs."
"Nokian Wetproof offers the best possible combination of wet and dry properties," states Jarno Röytiö, product development manager for Nokian Tyres. "We have been able to improve wet grip and aquaplaning resistance a lot, which means we can offer more safety for the customers driving in wet conditions. The development has taken us over four years and we have tested dozens of different prototypes across Europe."
Nokian's new Wetproof bears the TÜV Tire Performance Mark, a certification of the tyre's quality and performance from independent testing organisation TÜV SÜD. Coming to market next spring, the Nokian Wetproof will be available in 46 sizes for 14- to 20-inch rim diameters and in T, V and W speed ratings.