From Concept to King – Agritechnica launch for Nokian contractor tyre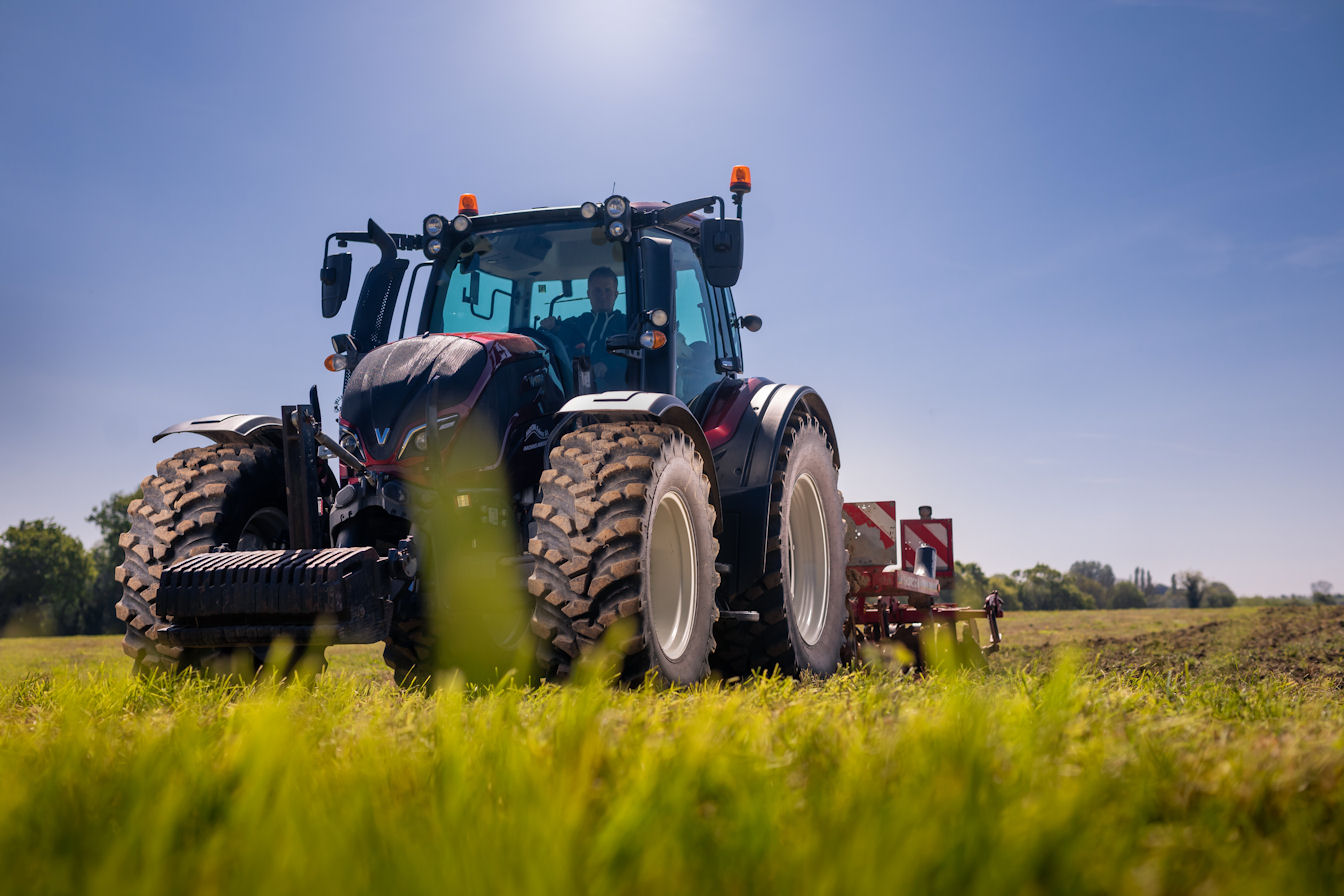 A concept tyre displayed at Nokian Tyres' stand at Agritechnica 2017 will return to this year's show – in an evolved form – as a new range aimed at tractor and machine contractors who seek a product that offers a combination of "on-road endurance, traction and grip on a soft terrain and a high load-bearing capacity."
The new arrival is called the Nokian Ground King. "In Agritechnica 2017, we presented the visionary Concept Tire, which promised to mark a new era in versatility," says Toni Silfverberg, head of sales and marketing at Nokian Tyres. "Now the concept has been developed further to what has become Nokian Ground King – the tyre that lives up to Concept Tire's promise of the more versatile, cost-effective farming and contracting."
The most noticeable feature of the new Nokian Ground King is a whole new type of tread pattern. It looks like a conventional lug pattern that has been divided into blocks, and Nokian Tyres says the pattern brings together the "best features" of lug and block type patterns. "But it's more than just a new look, it also breaks the old pattern of compromising either field properties or highway comfort and endurance," the tyre maker adds.
"We call it the Hybrilug technology," says Tero Saari, product manager at Nokian Tyres. "Tyres' contact to the driving surface is very different, which contributes positively to both grip on soft surfaces as well as on-road characteristics."
According to Nokian Tyres, this all-terrain mobility makes Ground King an ideal OEM tyre. "With Nokian Ground King, the machine manufacturers can be confident that the tyre further improves the versatility of multi-purpose machines," Saari adds.
In addition to suitability on a range of surfaces, a modern contracting tyre needs to take heavy loads in its stride. "The job at hand may require heavy work implements, adding to the total weight of the machine," says Saari. "Nokian Ground King tyre has a very high strength structure that is stable under heavy loads, giving peace of mind in that area as well."
Lasting performance
To achieve whole-life efficiency, a good contracting tyre must maintain its properties even when worn – and wear down slowly, for that matter. "The fast highway transports are an essential part of modern contracting work." Comments Saari. "Nokian Ground King is designed to support this aspect better than most all-terrain tyres." According to Nokian Tyres, a combination of Hybrilug technology and a right-sized contact page extends the Ground King's effective operating life to a "whole new level."
Following its debut at Agritechnica in November, Nokian Ground King will be available in agricultural and utility tractor tyre sizes from next year.