Trelleborg partners with Farming Simulator 19, fields league team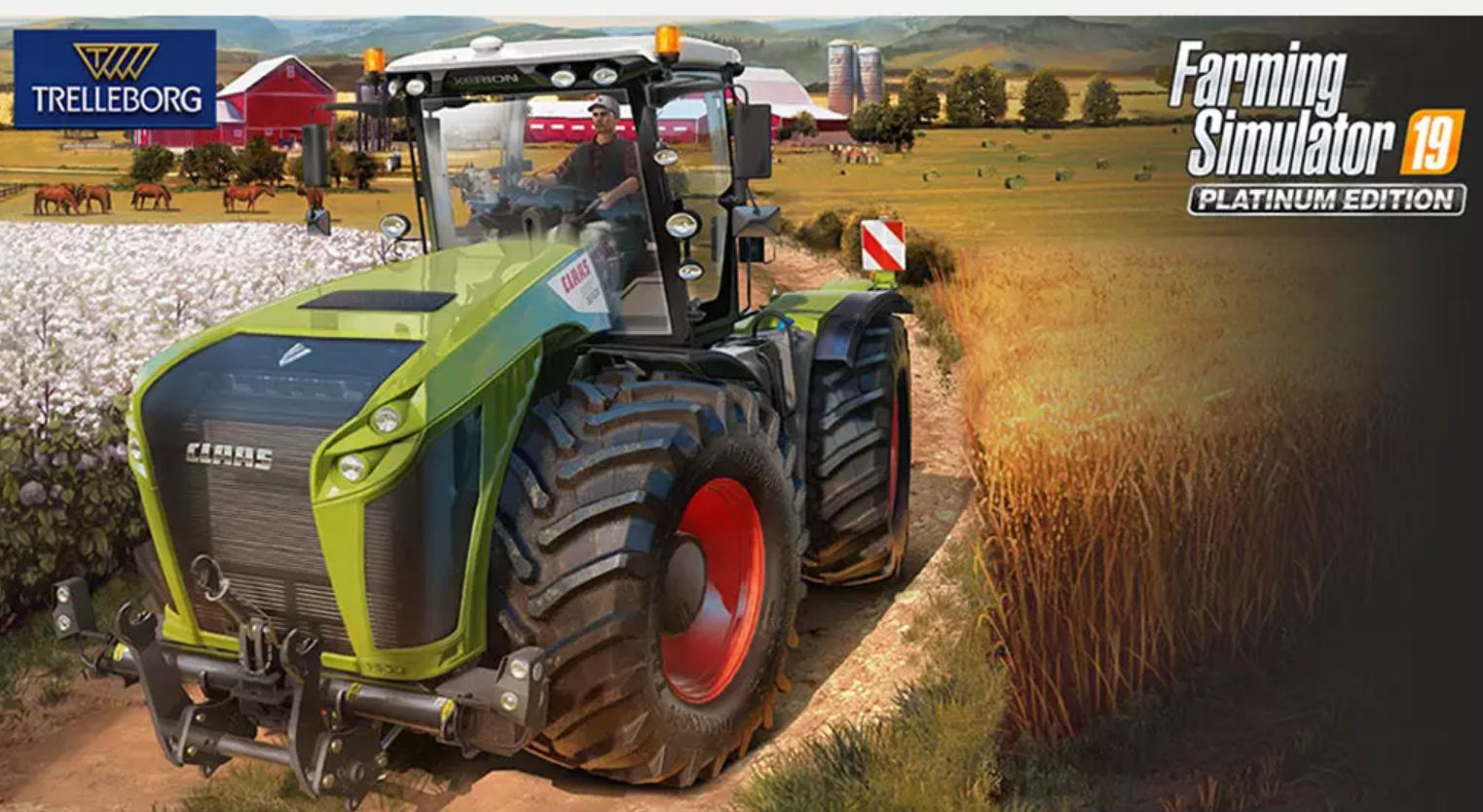 The partnership between Trelleborg Wheel Systems and Giants Software continues for a fifth year with the two firms teaming up in the new Farming Simulator 19 game. Trelleborg has also decided to field an official team in the 2019/20 Farming Simulator League competition.
Giants Software is reaping a bumper harvest from Farming Simulator 19, selling over one million copies of the game in the ten days since its launch. This latest version invites players to take on the challenges of modern agriculture including land cultivation, crop harvesting and animal feeding. It features over 300 tractors, agricultural and forestry machines from the major original equipment manufacturers, fully equipped with Trelleborg and Mitas tyre solutions.
Trelleborg Wheel Solutions says the Farming Simulator community has significantly grown to number over 900,000 followers on Facebook, more than 200,000 on Instagram and over 390,000 subscribers to the official YouTube channel. Farming Simulator League involves ten tournaments across Europe, culminating in a grand final at FarmCon 2020 in which 100,000 euros in prizes are up for grabs. The total prize pool for the season is 250,000 euros.
"We are delighted to associate our brand with Farming Simulator and very proud of our team competing in the Farming Simulator League," says Roberto Angelucci, digital marketing manager at Trelleborg Wheel Systems. "Over the years, we have demonstrated our long-term commitment to fostering the development of the agricultural industry and improving the efficiency, productivity and sustainability of future farming. This strategic partnership opens the space up where dialogue is possible in the gaming world with young farming professionals. As one of the game's target audiences, Farming Simulator provides the ideal platform for us to engage with the farmers of the future; one of our key company goals."
The Trelleborg team in the Farming Simulator League consists of Lukas Bauer (aged 16), Simon Hollweck (19), Joshua Lobenhofer (17), Felix Hasenberger (18) and Oke Güths (17). The team got off to a strong start, winning the first two tournaments – FarmCon 19, the official community event for Farming Simulator players and fans (28 July), and Gamescom 2019, Europe's leading trade fair for digital games (26 August).
With leading agricultural exhibitions hosting The Farming Simulator League throughout 2019/20, attendees will have the opportunity to meet the players and watch the action live as it unfolds. Agritechnica 2019 will host of the Farming Simulator League from 10 to 16 November. Trelleborg invites all players and visitors to come and meet its official team at the Trelleborg stand in Hall 20, booth A04.