Trelleborg partners new Farming Simulator 15 video game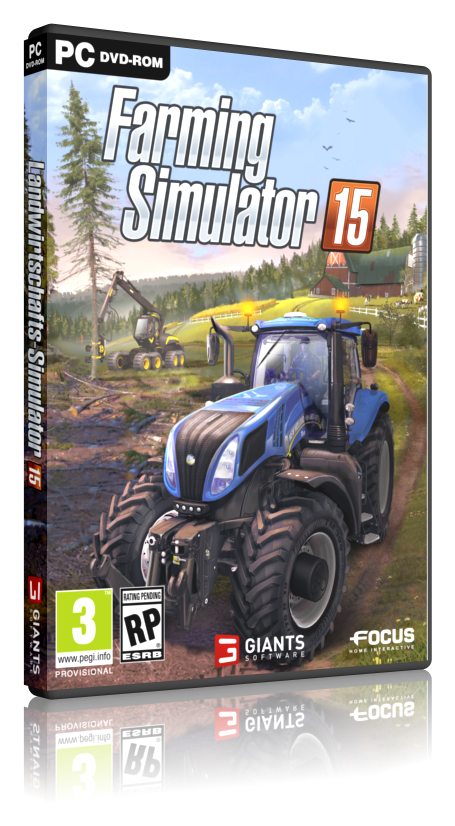 Partnerships between tyre manufacturers and game software developers are nothing new in motorsport simulations. However the broad range of tyre applications is being increasingly matched – much to the chagrin of the #GamerGate "campaign" – by the breadth of subjects presented in popular video games. Popular franchise Farming Simulator (a deeper simulator than the beloved Facebook game Farmville, which is undoubtedly familiar to colleagues in the tyre industry) completes the cross-platform release of its 15th iteration this week, and with a large increase in the range of machinery brands presented in-game, publisher Giants Software has upped the ante considerably.
Agricultural tyre manufacturer Trelleborg has been selected as the in-game tyre supplier, a partnership that the manufacturer has pronounced itself "delighted" to "associate [its] brand" with. Trelleborg even announced its intention to use the game as part of its stand at forthcoming agricultural exhibitions.
Farming Simulator 15 invites players to take on the challenges of modern agriculture. This includes cultivating land, harvesting crops while increasing yields as well as working with animals. With its 2013 edition selling over four million copies, Farming Simulator 15 features over 100 tractors and agricultural and forestry machines from 34 major original equipment manufacturers. Trelleborg was selected as an official partner of Farming Simulator 15, meaning that agricultural and forestry machines within the game are fitted with Trelleborg's industry leading tyres.
Widely anticipated game brings branding opportunity
Roberto Angelucci, digital marketing manager at Trelleborg Wheel Systems, commented: "We are delighted to have the opportunity to associate our brand with Farming Simulator 15, a widely anticipated video game for the agricultural industry.
"Over the years, we have demonstrated our long-term commitment to fostering the development of the agricultural industry and improving the efficiency, productivity and sustainability of future farming. With young farming professionals being one of the game's target audiences, Farming Simulator 15 provides the ideal platform for us to do so, yet again. It is with great pleasure that our efforts have been well recognised and valued, resulting in Trelleborg becoming an official partner of Farming Simulator 15."
Thomas Frey, art director at Giants Software, commented: "Trelleborg leads the way when it comes to innovative solutions specifically designed for future farming operations and is the premium tyres supplier of choice for many leading tractors and agricultural machineries.
"We recognised that Trelleborg is also extremely active and innovative in the field of mobile communications, promoting an extraordinary digital offering to young professional farmers and people passionate about agriculture. As such, selecting Trelleborg as Farming Simulator 15's official partner was a natural choice."
Different tyre models included
Farming Simulator 15 includes Trelleborg tyres across a range of applications including high power tractors, harvesters and forestry machines. Several of Trelleborg's agricultural radial tyre range are featured, such as the TM900 High Power, TM800, TM700 and TM600. The video game also showcases Trelleborg's TH400 agro-industrial tyre for light industrial applications such as telescopic handlers, backhoes and compact loaders. In addition, Farming Simulator 15 also features Trelleborg's radial tyre for harvesting and combined machines.
Developed in 18 languages, Farming Simulator 15 is available on 30 October on PC and Mac, and early 2015 on PS4, PS3, Xbox One, and Xbox 360.
Trelleborg will exhibit the video game on stand at several upcoming leading agricultural exhibitions and events, providing visitors with the opportunity to take on the challenges of modern agriculture virtually, while making themselves familiar with Trelleborg tyres across a range of applications. Trelleborg previously increased its brand's digital visibility earlier in the year with a tyre efficiency app, available on iOS and Android.