Virtual Reality Farming with Trelleborg at EIMA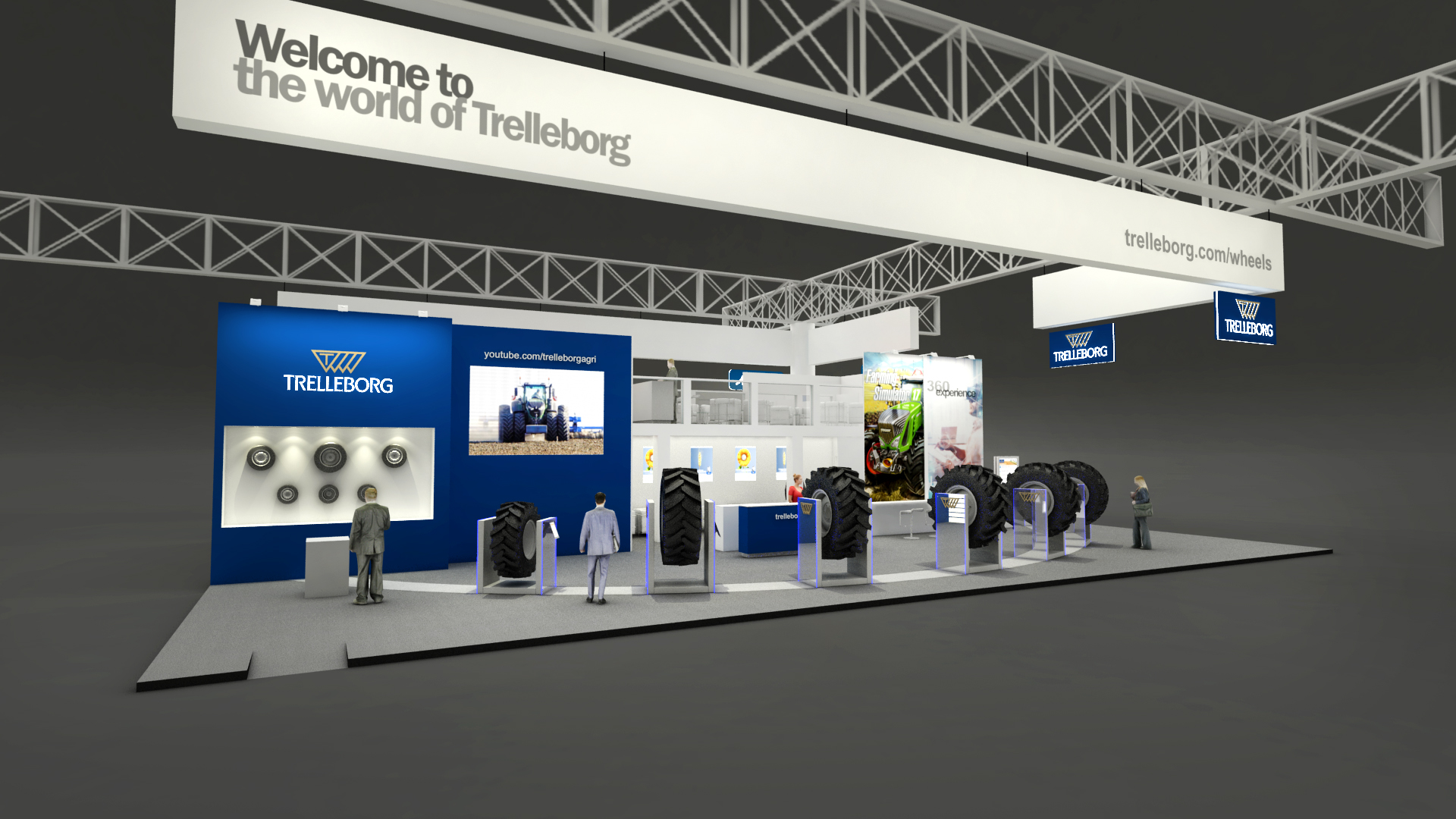 Trelleborg will display its new virtual reality app at EIMA International 2016 in Bologna between 9 and 13 November on stand A1, Hall 14. The company says the app gives users to see Trelleborg's best-in-class agricultural tyres in action. Visitors can also experience the challenges of modern agriculture on-stand with the new Farming Simulator 17 video game, of which Trelleborg is the official partner for agricultural tyres.
Trelleborg will also showcase its extensive portfolio of tyres and complete wheel systems, including:
the VF 710/60R42 size from the TM1060 range. Designed with ProgressiveTraction technology for the latest generation of tractors, the TM1060 range provides a load capacity of up to 40 per cent more than premium alternatives on the market. In addition the TM1060 is suitable for use on tractors of over 300 horsepower, unlike other tyres on the market, and can be used with narrower rims, improving the tractor's efficiency.
the TM700 ProgressiveTraction. With its two points of anchorage and boost grip, the TM700 has a traction capability up to 18 per cent higher than the average of the market. Its design reduces tyre slippage to ensure maximum traction, with reduced working time per hectare resulting in lower emissions and premium cost efficiency.
Trelleborg's TM150 for high demand applications. With high load, stability and reduced fuel consumption, the TM150 allows the producer to work in the most difficult of conditions. D rated at 40mph, TM150 provides excellent lateral stability and great road comfort and handling, even at high speeds. In addition, it can carry 40 per cent more load or it can be deflated by up to 40 per cent while carrying the same load.
the IF 800/70R32 TM3000. Designed using BlueTire Technology, the TM3000 is Trelleborg's fitment for the latest and future generations of harvesters and combine machines. Its tread pattern, along with its advanced carcass design, maximises the load capacity of the tyre at low inflation pressure. The TM3000 range respects the soil and boosts crop yield while preserving the environment. Matching sustainable and precision farming approaches, the tyre can increase the productivity of farming operations, lowering overall operating costs whilst looking after the safety and comfort of the operators.
the new TM1000 High Power line. Co-designed with leading tractor manufacturers to equip the latest generation of high powered tractors, this range is able to transfer to the ground the entire engine power, along with the torque driven by the latest breed of transmissions. On stand, size 900/65R46 will be displayed.
the TH400 Agro Industrial radial range for the latest generations of telescopic handlers, backhoes and mini loaders. Versatile in several applications, TH400 is able to operate on the toughest soils while coping with the most demanding conditions. The advanced TH400 radial carcass, along with its reinforced structure, ensures maximum machine stability even on tough slopes, permitting great manoeuvrability and comfort. Trelleborg will exhibit size 460/70R24 on stand.