Weeting Tyres' Kings Lynn store joins HiQ franchise network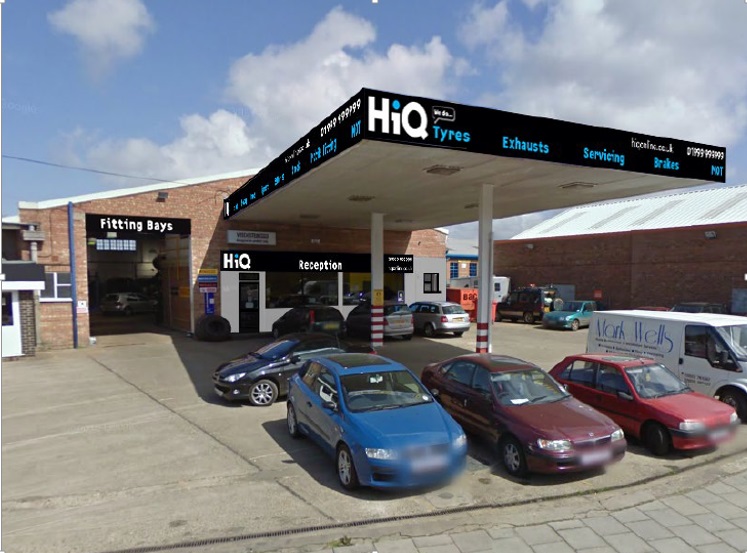 HiQ has boosted its franchise network in East Anglia, adding a new Kings Lynn store. The site, formerly part of Weeting Tyres, will reopen as HiQ Kings Lynn; Weeting Tyres is a long-time partner of HiQ, with several stores already part of the retail network. Its existing HiQ stores, based in Ipswich, Chelmsford and Bury St Edmunds, have been part of HiQ's franchise network for the last five years.
The Kings Lynn store provides an extended range of services, including exhausts, brakes, battery and wheel alignment. With fully equipped commercial and agricultural vans on site, customers of the Kings Lynn store are covered by a 24 hour service agreement. Operating as HiQ Kings Lynn, these services will continue to be provided to the store's existing customer base, as well as offered to HiQ Network customers.
Weeting Tyres's mangers Mark Buckenham and Moss Razavi have more than 50 years' experience. HiQ said their Kings Lynn store has a very customer-centric ethos, which "sits well within the HiQ standard." and is the reason it has been trusted to work on some of HiQ's biggest customers for some time.
Kevin Page, store manager at Kings Lynn said: "We have been working with HiQ for some time on their customer contracts. As three of our other stores are part of the HiQ network it seemed like an obvious step forward. I am looking forward to sharing expertise and growing our customer base together with HiQ. This is a really exciting step forward for our store."
Craig Sprigmore, retail director UK&I for HiQ, commented: "Weeting Tyres is a partner we have had for some time, and is well established in East Anglia. The re-branding of the Kings Lynn store to HiQ Kings Lynn is an exciting step for us, as the HiQ franchise network continues to grow in this area. As with the existing Weeting Tyres stores, which are currently part of the HiQ network, we provide support from our head office retail team, along with marketing tools and promotions. HiQ looks forward to further growing our network in this part of the country."