HiQ adds Ruthin store to tyre retail franchise network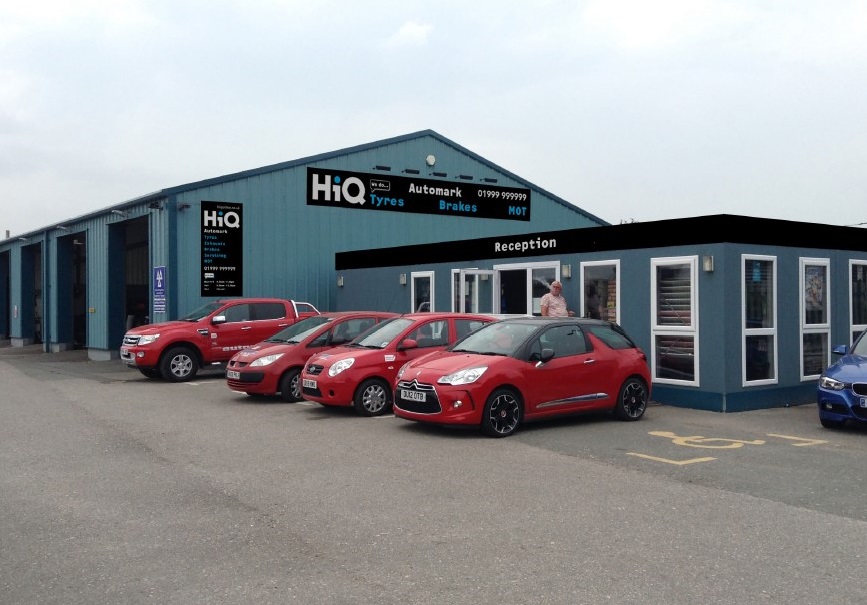 HiQ has added a new tyre retail outlet to its franchise network in Ruthin, North Wales. Previously known as Automark, the store will reopen as HiQ Ruthin.  It brings 12 years of experience and an excellent reputation within its customer base to the network, HiQ states.
Automark was established in 2004 by Mark Jones. From small beginnings Automark has grown considerably over the last 12 years.  The company started life in a small unit with two ramps and one technician: Jones himself. Now in a purpose built site, the store has an eight bay workshop with 14 ramps, eight technicians, three reception staff, and a fleet of five courtesy cars, all of which is overseen by general manager, Dale Edwards. The site also boasts a car accessory shop, two mobile tyre fitting vans, and a recovery vehicle making it a one stop shop for customers. The business has been awarded many approvals including; RAC Approved Garages, Motor Code and Which? Trusted Trader.
Dale Edwards said that he welcomed the opportunity to join the HiQ network; "We have joined HiQ due to its great reputation and how well-known the brand is.  I am so pleased with the support I have had from the HiQ head office team over the last year, even before joining HiQ, and it has made me more excited to being involved with the popular franchise network.  I look forward to seeing what the future brings for Automark being part of the HiQ network."
As part of the HiQ franchise network, Automark gains access to a wide range of supporting tools and services. HiQ provides sales support, promotional and marketing tools tailored for the individual store and customers, and its head office system and administrative support to assist the store with the transition to the HiQ franchise network, and aid in the growth and development of the store.
Craig Sprigmore, retail director UK&I for HiQ added, "As Automark the store had a great reputation within its customer base, we are really pleased they have come on board with the HiQ Network.  As HiQ Ruthin they will receive support from our head office retail team.  We look forward to developing and growing HiQ Ruthin further as part of the HiQ Network."