Mitas agricultural 'slick' tyre – 'designed by pullers for pullers'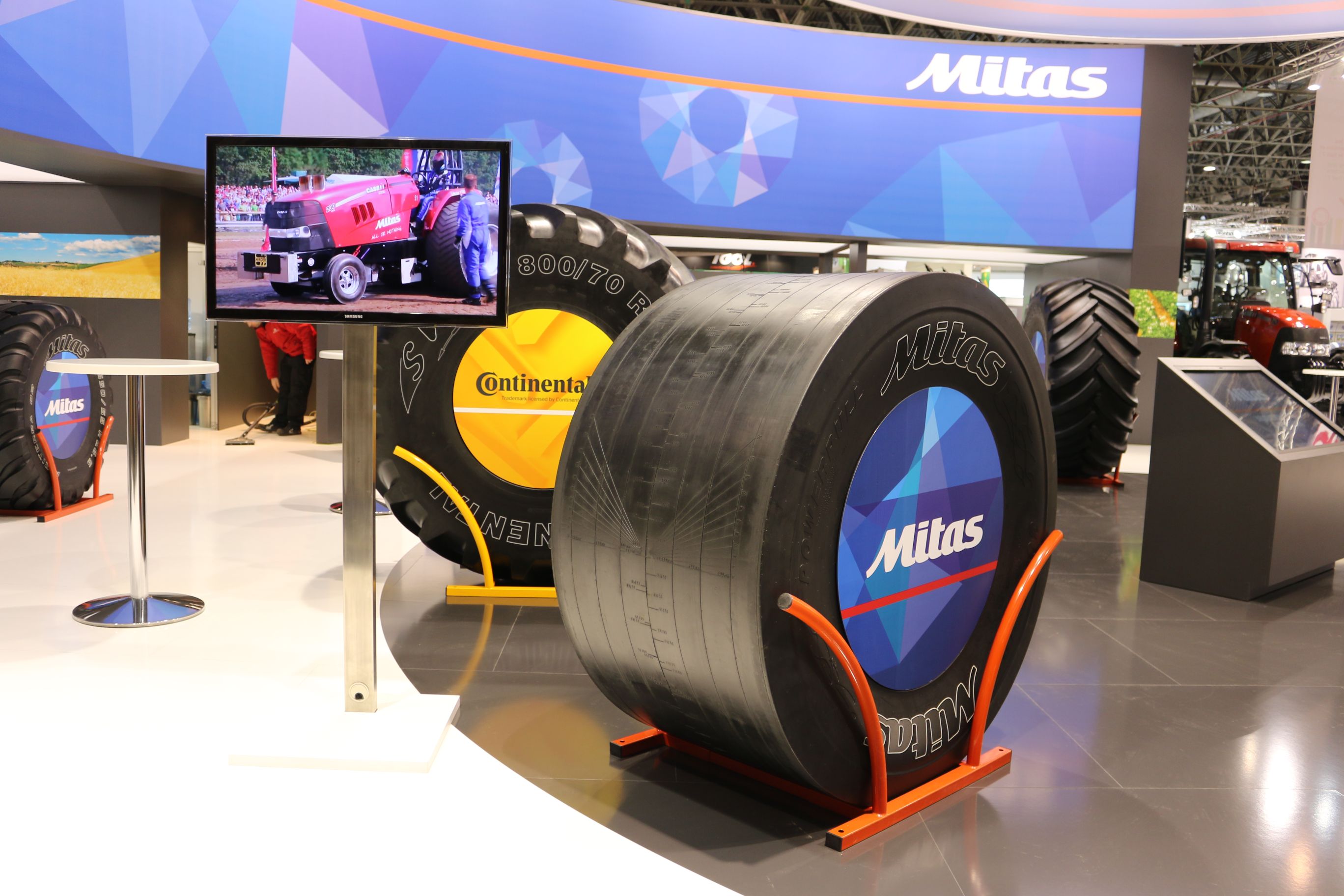 Mitas has launched a "slick" agricultural tyre designed for use in the niche sport of tractor-pulling. The Powerpull 30.5L-32 is manufactured without a tread pattern, allowing the competitor to create the winning tread design. Its bias-ply construction and manufacture is based on a process similar to that of the Mitas' high-horsepower tractor tyres, which the Czech company says will guarantee endurance and durability.
"We have fulfilled our commitment to make the Mitas Powerpull available for 2015 racing season," said Andrew Mabin, Mitas marketing and sales director. "I am delighted to announce that Mitas will deliver this top performance pulling tyre to the racing teams.
"During the final stage of development we were taking advantage of a first-hand feedback on Mitas Powerpull's design from drivers of the Mitas All or Nothing pulling team. The tyre is designed by pullers for pullers."
Mitas spent several months of in-house research and development designing Powerpull tyre. First prototypes were cured at Mitas' new factory in Otrokovice, Czech Republic and released for laboratory testing in April 2014. The decision to leave the tyre as a 'slick' – allowing  customers and racing teams can cut their own unique treads – was based on discussions with pullers.
Mitas is an active supporter of tractor-pulling events. In Europe the company is the official partner of the European Tractor Pulling Committee (ETPC), supporting all Eurocup pulls. Its sponsorship agreement with ETPC has recently been extended for the Eurocup 2015 season.  In USA Mitas sponsored 2014 National Tractor Pullers Association (NTPA) pulling events and also pulls from the Lucas Oil Pro Pulling League.
The new tyre was launched from Mitas' stand at SIMA in Paris, which also contained a third PneuTrack size and the company's latest VF agri tyre.