Mitas begins tractor pulling sponsorship, develops 'Powerpull' tyre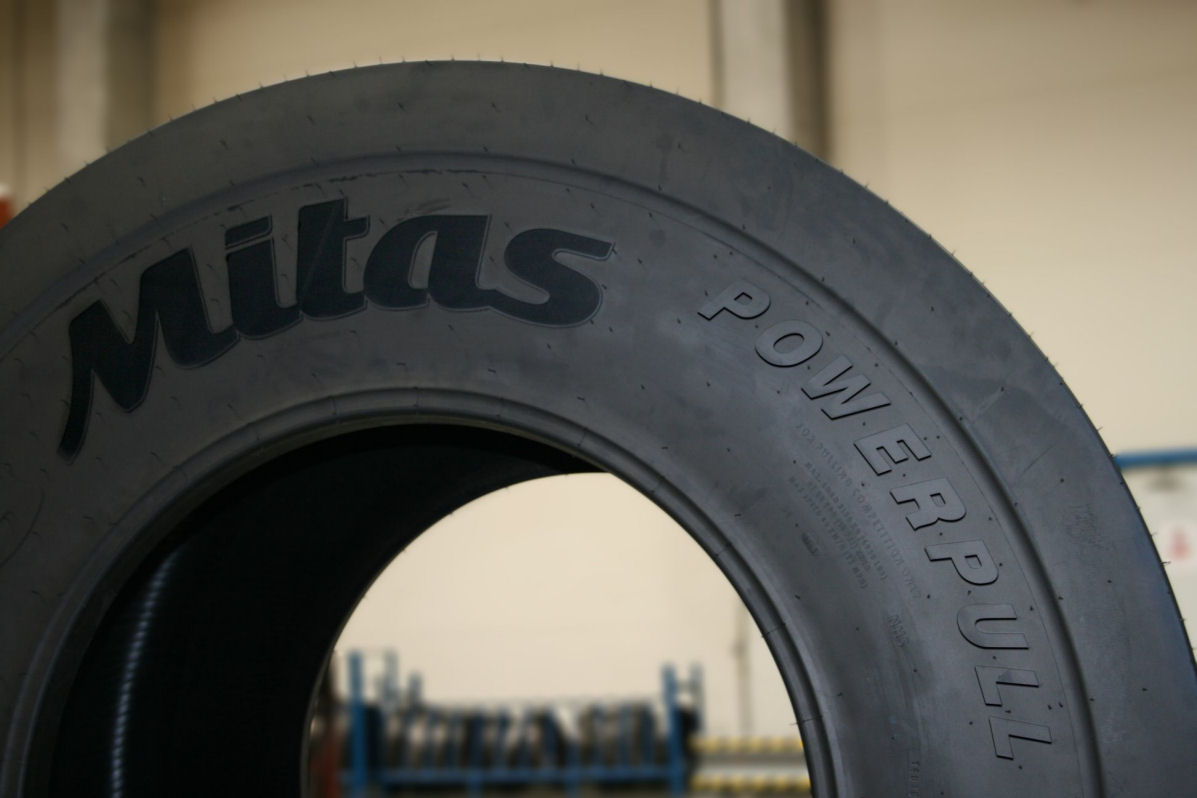 The world of tractor pulling awaits Mitas following the development of the company's first prototype tractor pulling tyre and the signing of a sponsorship agreement with the European Tractor Pulling Committee (ETPC). The Mitas Powerpull has been developed using a similar manufacturing process to that used for the Czech tyre maker's high-power tractor tyres, and Mitas says the production version of the Powerpull will be available this year. The first test prototypes were cured at the company's Otrokovice factory in April.
"We are very confident in the successful development and launch of the new Powerpull tyre. Mitas can build upon its broad experience in manufacturing tyres for high-horsepower tractors," said Andrew Mabin, Mitas' marketing and sales director. "Durability, longevity and strength are the main characteristics of Mitas tyres, and the new Powerpull will be of its best example."
The ETPC deal continues a history of sporting event sponsorship at Mitas that dates back to 1947, when the company first started manufacturing motorcycle tyres for speedway. As the company is becoming increasingly active in the agricultural sector, it says getting involved in tractor pulling was a logical step. The sponsorship agreement ensures the Mitas brand and products will be promoted during international ETPC tractor-pulling events. A total of 11 ETPC Eurocup events take place across seven European countries each year. The first ETPC Eurocup race will take place on 16 May in Lidköping, Sweden.