SIMA launch for latest Mitas VF agri tyres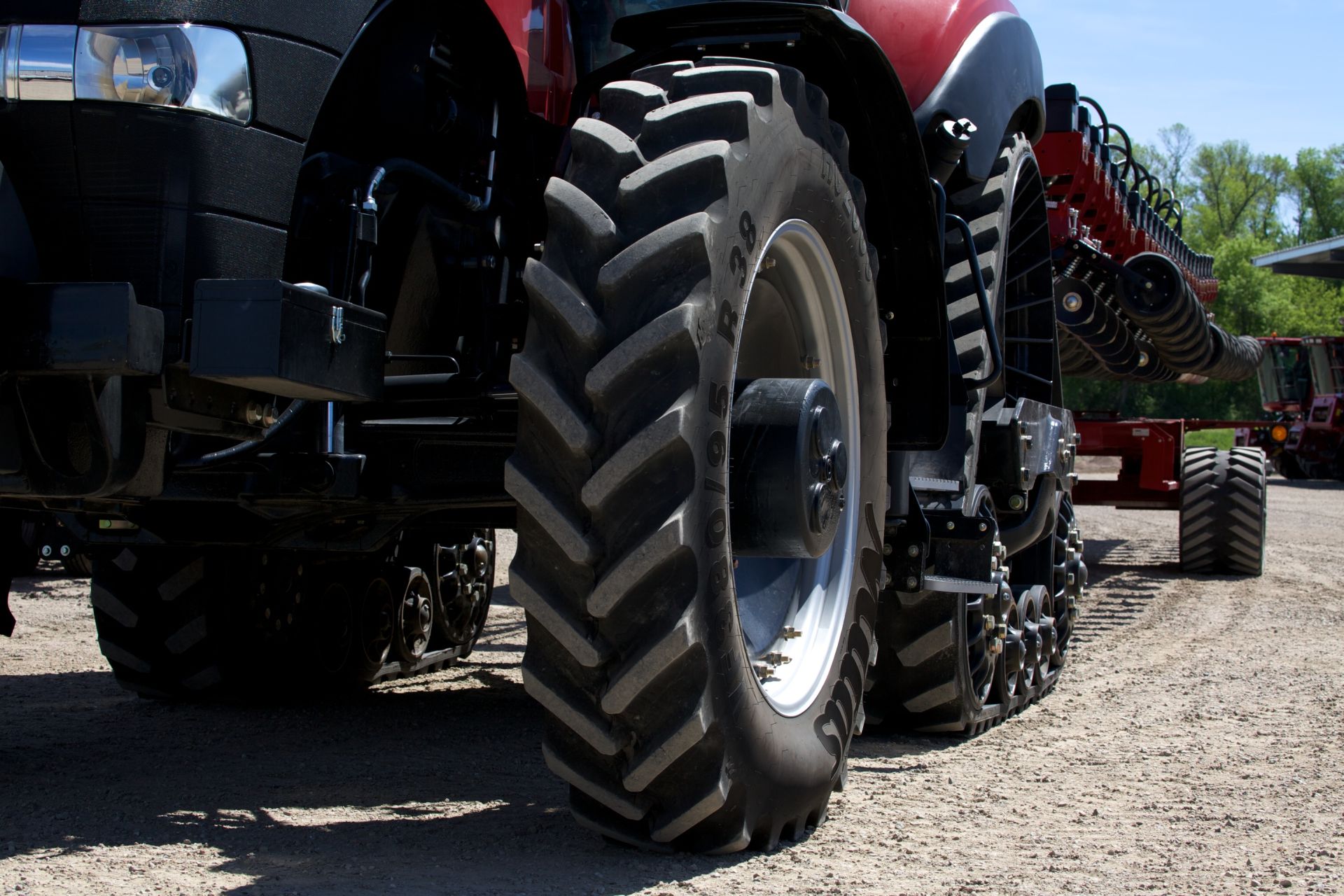 The latest additions to the Mitas Very High Flexion (VF) agricultural tyre range are set to debut at the SIMA trade fair in Paris later this month. The tyre maker will present two new sizes in its HC 2000 line for high horsepower tractors, namely VF 600/70R30 and VF 710/70R42 fitments. A further introduction in March – size VF 380/105R54 – will add a fifth member to the HC 2000 family.
According to Mitas, VF tyres play a key role in the 'Mitas Premium' tyre line, which as of January 2015 replaces the Continental brand on original equipment tyres supplied to agricultural machinery manufacturers. "Mitas has announced the launch of the Mitas Premium tyre line in November 2014. We have assured that we will be constantly introducing new dimensions and tyre designs. The range extension of VF tyres, with three new sizes, demonstrates our dedication to meeting that goal," said Pavel Kott, Mitas' agricultural tyres product manager.
With the addition of the three abovementioned tyres, the Mitas VF portfolio will contain the following dimensions:
380/105R54 HC 2000 – new
600/70R30 HC 2000 – new
710/70R42 HC 2000 – new
380/95R38 HC 2000
480/95R50 HC 2000
380/90R46 HC 1000
Mitas says its VF 710/70R42 has a 'B' speed category, which means it can be used at speeds of up to 50 km/h, and boasts a maximum load of 7,750 kilogrammes under 1.6 bar. When compared with a standard tyre, the VF tyre enables a 40 per cent higher load.
The main advantage of VF tyres, according to Mitas, is their ability to run at a constant tyre pressure regardless of speed. Their larger footprint also leads to less soil compaction and increased mobility under difficult and wet soil conditions. These benefits are made possible by a highly flexible sidewall that allows for an extended footprint – Mitas says the footprint competes shoulder-to-shoulder with rubber tracks. Mitas VF tyres are produced in Otrokovice, Czech Republic and Charles City, USA.
Mitas will exhibit at stand E016, Hall 3 during SIMA.