Giti, Micheldever complete GT Radial Performance Centre roadshow programme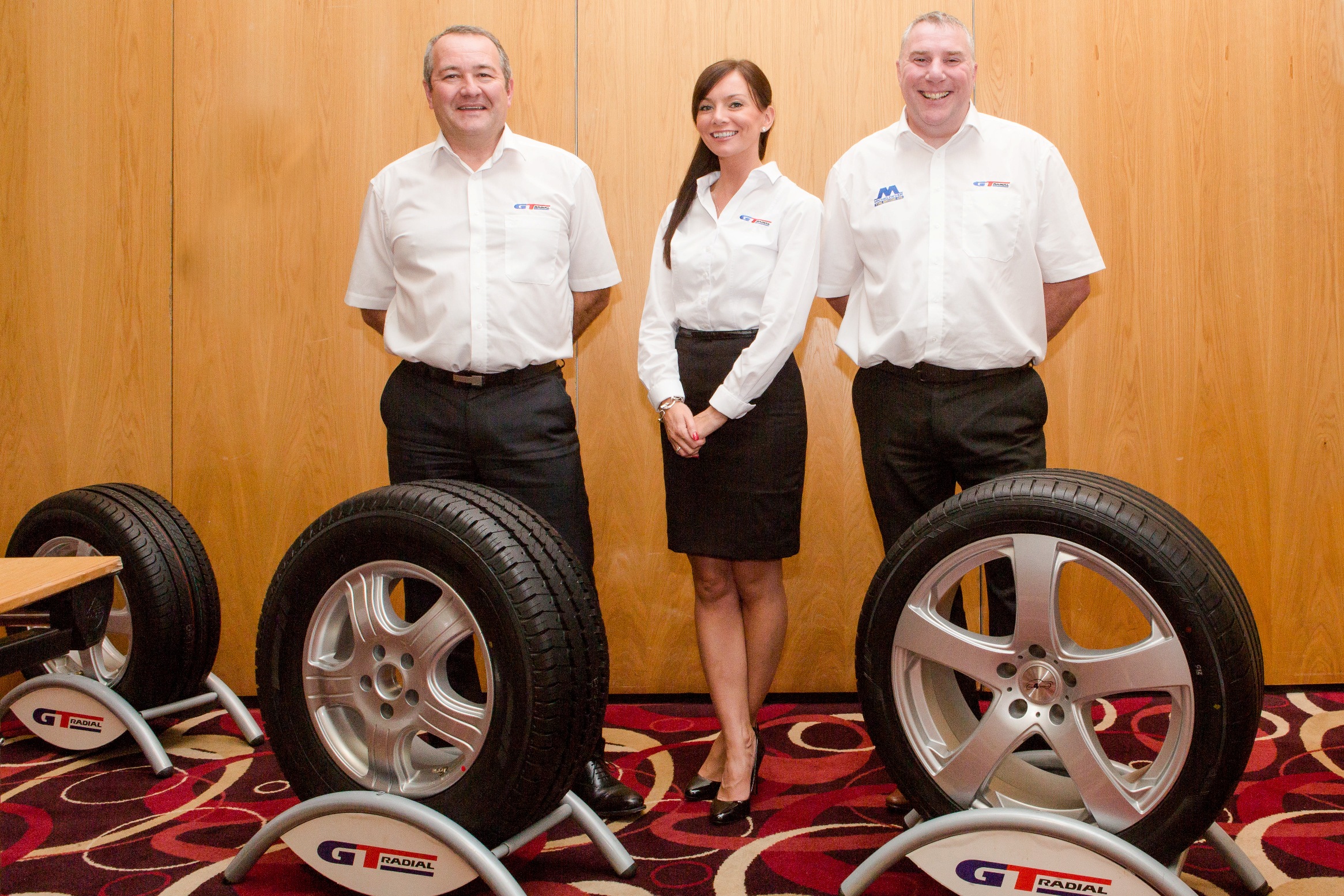 Giti Tire and exclusive distributor Micheldever Tyre Services (MTS) have completed a programme of 12 customer roadshows throughout the UK. Showcasing GT Radial Performance Centres (GTPC), the events, which took place between August to October, were attended by more than 80 new and existing GTPC partners, the manufacturer states.
Brian McDermott, managing director UK for Giti Tire presented on GT Radial's product portfolio and future developments, Lorna Craig, who was appointed earlier in 2014 as retail network development manager UK for Giti Tire explained the full GTPC support package, and Dave Brown, training manager for MTS focused on GTPC business development.
The GTPC's "Passport to Profit" programme aims to increase footfall and profits through local tailor-made marketing initiatives, plus training, merchandising and ride and drive events across the brand's passenger car, 4×4 and light commercial vehicle tyres portfolio.
McDermott said: "A recent study concluded that the number of independent tyre dealers in the UK would contract by up to 25 per cent in the next decade. At Giti Tire and MTS we firmly believe that a strong, independent tyre sector is imperative to keep competition in the market, and that requires strong and sustainable partnerships."
"We clearly demonstrated how our partnership philosophy carries further numerous business and fiscal benefits," added Brown. "Because the GTPC programme is individualised we must always remind the network of what is possible, and attendance was excellent. I can only describe the roadshow as a qualified success."
David Craig of Hawick-based Craig Motors attended the Cumbernauld, Glasgow event. He said: "I found the dealer event very interesting and, as a current GTPC, have used parts of the support package over the past year which has definitely been of great benefit to my business."
GT Radial is exclusively distributed throughout the UK by Micheldever Tyre Services, who have sole supply rights for passenger car, 4×4 and light truck tyres.