Tyre monitoring: Agritechnica launch for Nokian Tyres Intuitu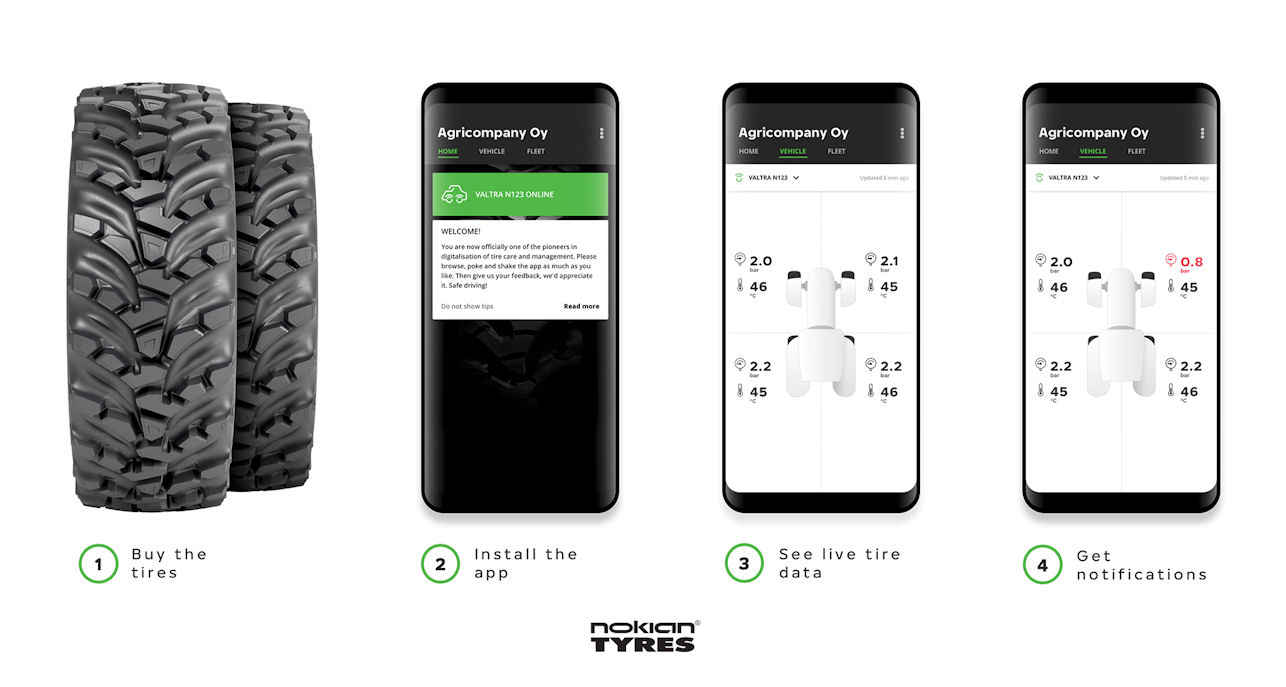 Nokian Tyres says it has taken the first step towards digital, real-time tyre management with the launch of Nokian Tyres Intuitu. This new digital monitoring system combines sensor-equipped tyres with a mobile application that records the sensor data, keeping the user informed about vital tyre pressure and temperature. Intuitu will initially be available for agricultural and contracting tyres, however Nokian Tyres intends to extend the system to its entire commercial tyre range.
According to Toni Silfverberg, head of sales and marketing at Nokian Tyres, the aim was to deliver a 'plug and play' system. "You just buy the tyres, install the application and you are good to go."
As Nokian Tyres Intuitu plays a role in preventing tyre damage by helping ensure operating parameters are always optimal, Nokian Tyres is offering an extended warranty for mobile app users who register their tyres. "If you register your tyres with Nokian Tyres Intuitu, you'll get an extra year of warranty – which is no small deal," comments Silfverberg.
Nokian Tyres Intuitu will be presented at the Agritechnica fair in November prior to its commercial launch next year. "The first commercial tyres released with the Nokian Tyres Intuitu sensors will be for agricultural use," says Silfverberg. "So, the first intended user groups are likely to be small-to-medium sized contracting and farming enterprises."