Nokian launches Intuitu agricultural tyre monitoring system in Finland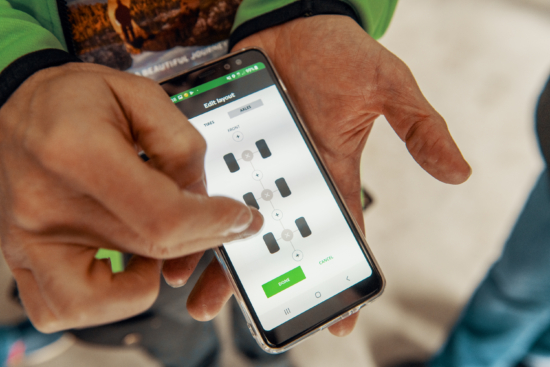 Nokian Tyres has launched the Intuitu agricultural tyre monitoring system (introduced at Agritechnica 2019) in Finland. Nokian Tyres Intuitu uses sensor-equipped smart tyres and a smartphone app to get tyre pressure and temperature data on your phone.
The roll-out begins in Finland with four flagship Nokian Tyres tractor tyres – Nokian Ground King, Nokian TRI 2, Nokian Hakkapeliitta TRI and Nokian Tractor King. The factory will start shipping orders in September, and the Intuitu application will be available for download at the same time. Ordering will take place through the Vianor tyre dealer chain in the first phase, and other dealers will follow. Tyres should be delivered within normal delivery times.
Once the relevant smart tyres are registered in the Intuitu application, which shows the tyre position and pressure as well as temperature data for all vehicles with smart tyres, the fleet owner can invite as many drivers and vehicles as needed. This means the driver can stay up to date and get alerts on the currently used vehicle, while the fleet manager can look at the big picture and get the most out of tyres and machinery. Machinery manufacturers can also benefit from the plug and play smart tyre solution. What's more, the Intuitu registration extends the tyre warranty.
Fleet managers in particular are "excited about the prospect of having vital tyre information and alarms available with a minimal need for configuration", according to Matthew Crocker, Product Manager at Nokian Tyres, who added: "Premium tractor tyres are an investment you want to look after."