Nokian Tyres building off-highway tyre R&D centre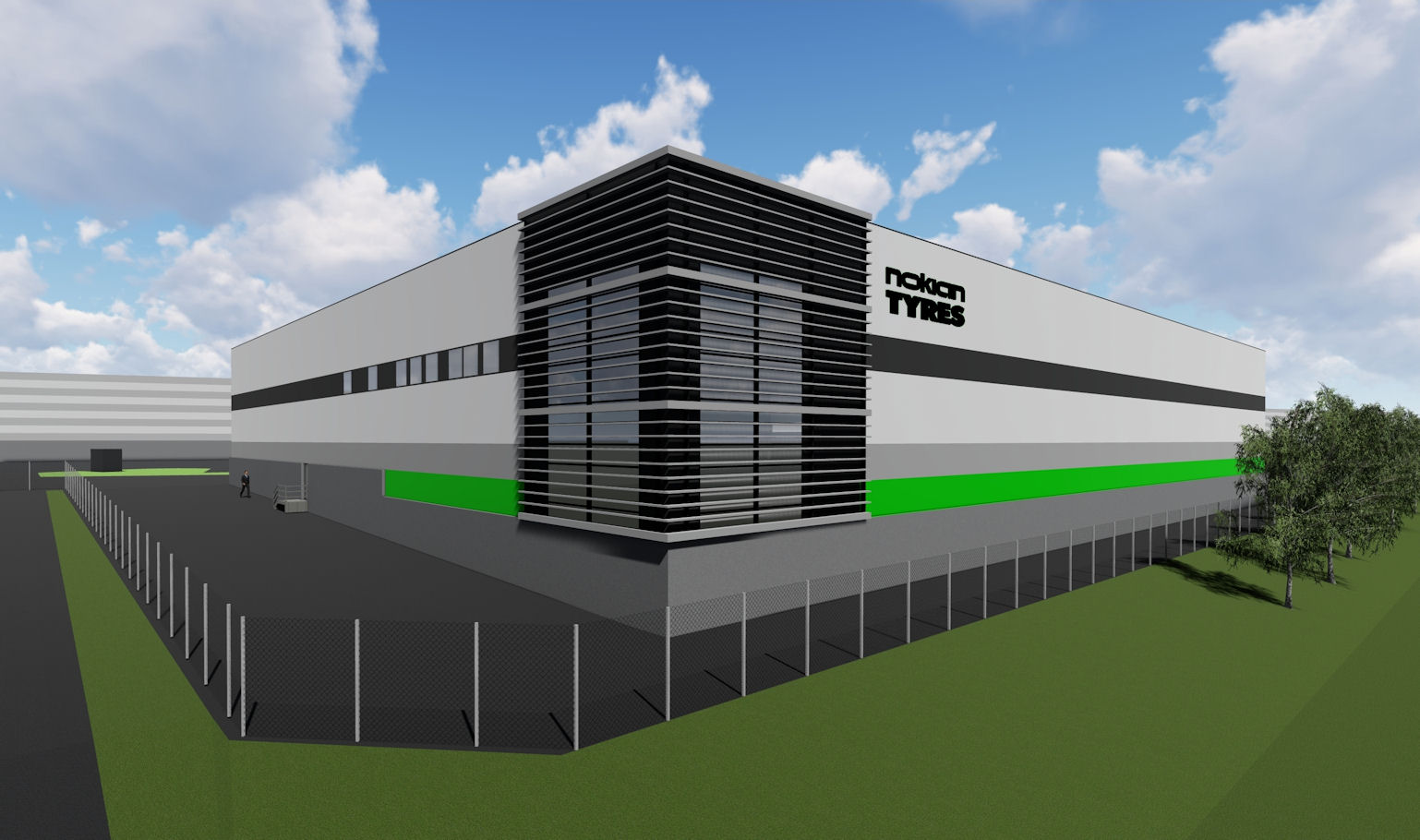 According to Nokian Tyres, global demand for premium heavy tyres is rising and new, larger tyres for bulkier machinery need to be developed. To meet this demand, the tyre maker's Nokian Heavy Tyres unit will erect a new research and development centre in Nokia, Finland next year.
"In the entire history of Nokian Tyres, this is the most remarkable investment in the product development of heavy tyres," says Kalle Kaivonen, R&D manager at Nokian Heavy Tyres.
The new, 3,500 square metre R&D centre is being set up as part of a 70-million-euro investment into research and production that Nokian Heavy Tyres announced late last year. This project also calls for production capacity for heavy tyres increase by 50 per cent over a three-year period.
"Everything is well on schedule. The first stage of production plant expansion is complete, and the second part will be ready in April 2019. In summer 2019 we will start the installation of new machinery," shares Pasi Antinmaa, director of the Nokian Heavy Tyres plant in Nokia.
All indoor testing in the new R&D centre will take place under the one roof, close to the Nokia plant's production lines. Nokian Heavy Tyres anticipates that the centre will accelerate the testing of new tyre models. "The centre will be filled with modern machinery," says Matti Kaunisto, development manager at Nokian Heavy Tyres. "We can triple the number of tyres tested and test more variables to serve our OEM clients with the highest standards."
Commenting that environmental-friendliness throughout the entire tyre lifecycle is a priority for Nokian Tyres, the tyre maker says it will implement a "high standard in sustainability" in the new technologies developed at the R&D centre. Work carried out there will also ready Nokian Heavy Tyres for the "revolution of unmanned vehicles." Modern testing machinery and the collection of increasingly specific data will "ensure Nokian Heavy Tyres leads the upcoming revolution of heavy work," the company shares.
"Unmanned tractors will be working among us in the future, and those machines need premium tyres as well as comprehensive data of those tyres to make steering safe and accurate," says Kaunisto.