Nokian adds to Ground King range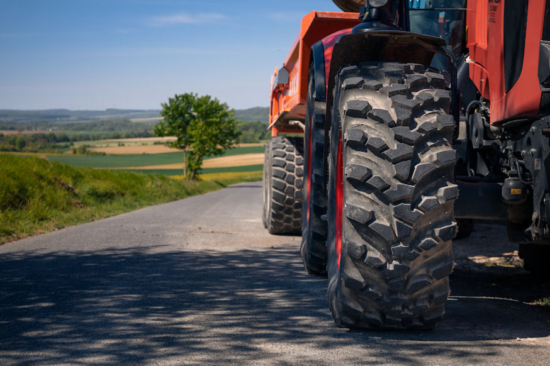 The realm of the Nokian Ground King is growing thanks to the addition of new sizes. By January 2021, Ground King will rule over 20 subjects, with dimensions available for most medium and high-power tractors.
Nokian Heavy Tyres shares that when it introduced the Ground King in 2019, the tyre and its Hybrilug tread pattern caused "quite a stir," being as it was the first time the same tyre could "bring excellent results both on soft field and in fast road transports." In response to this commotion, Nokian is expanding the range in order to "unlock the potential versatility of as many tractors as possible."
Every tyre undergoes a long journey from idea to finished, fitted product. With the Nokian Ground King, this journey started as a concept tyre with a unique-looking tread pattern. We first saw this concept at Agritechnica 2017, and Nokian says it drew a lot of attention on trade fairs with its promise of combining the best properties of lug and block tread patterns.
The tyre maker said the concept proved a winner once it was perfected and production-ready. "Of course, we had made thousands of hours of our own testing," comments Tero Saari, product manager at Nokian Tyres. "But the final proof for me was when Nokian Ground King tyre was tested by a German university and proved to be superior to a standard lug tyre pattern. What's more, the word from the field, the experience of the actual users, has been very, very positive."
Growing the size range
Once Nokian released its new tractor tyre range, it set about expanding its availability to cover the types of medium and high-power tractors that can benefit from the tyre's power transfer capability and mobility on soft soils combined with its stable and comfortable road behaviour. During the last quarter of 2020 and the beginning of 2021, the Nokian Ground King family is growing. "The current trend in tractor contracting goes towards more versatile jobs that change during the course of the year," says Saari. "Nokian Ground King responds to this trend, and these new sizes make more versatile tyres available for most medium and high-power tractors."