Goodyear Farm Tires introduces 'hybrid' R14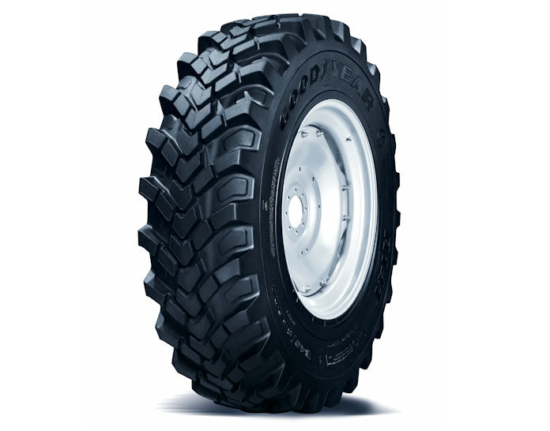 Goodyear Farm Tires has released a new tyre for compact tractors, a product it says will be "suitable for any job on the farm." With the UK and European launch of the R14, Goodyear Farm Tires offers a hybrid of agricultural, turf and industrial tread patterns and both radial and cross-ply constructions. The R14 range covers a total of 17 different sizes.
"Since we re-introduced Goodyear Farm Tires into Europe last year, we have constantly been seeking to evolve our product range and this is a significant development," shares Lindsay Hart, European sales director for Goodyear Farm Tires. "The R14 is a versatile, crossover tyre for multi-application tractors which delivers outstanding performance, whatever the conditions.
Combined design elements – no tyre changes
Hart believes the combination of features used in agricultural, turf and industrial tyres makes the R14 a "unique product." She adds: "The hybrid ensures the R14 will stand up to the most rigorous test, saving farmers both time and money. Combining the three different designs means that farmers no longer have to change their tyres for different applications – it is as comfortable operating out on the open road as it is in the field."
The R14 builds on Goodyear Farm Tires' existing Optitrac R1 agricultural tread, taking this model's outstanding traction and clean-out qualities. Features of R4 all-purpose industrial tyre designs, including strong durability, wear and hard surface performance, are also key components of the R14's design. The new tyre also has a high lug-to-void ratio, making it perfect for turf and hard surface applications. A distinctive centreline delivers stability and good road performance.
"The key focus with the R14 has been to create a product which provides the most versatile solution possible for farmers across Europe," Hart adds. "Whether the terrain is a hard, concrete surface or a soft soil and whatever the weather conditions – even if it is snowing – the R14 will provide excellent all-round performance."