Launches, network expansion to support continued Goodyear Farm Tyres growth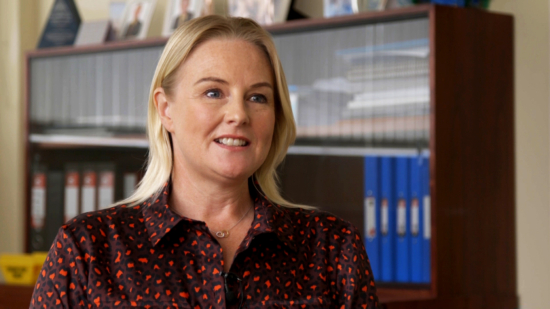 Goodyear Farm Tires' European growth has continued in the first full year of trading since the brand's return to Europe. Manufactured by Titan International, which purchased the European licence for the brand in Europe in 2015, the agricultural tyre supplier has outlined plans to continue its European expansion next year. Agricultural tyres have remained more resilient than almost any other tyre segment despite the pandemic. The Goodyear Farm Tires portfolio was boosted by eight additional tread patterns and 65 new tyre sizes, helping to support its volume growth, and Titan will add a new versatile tyre described as an agriculture, turf and industrial hybrid in 2021.
Lindsay Hart, European tyre sales director for Goodyear Farm Tires, said: "We are living through an exceptionally difficult period and, in all walks of life, everybody has been tested to the full.
"From a business perspective, we have worked as hard as possible within the guidance and restrictions to maintain the momentum we have seen behind Goodyear Farm Tires since we returned to the UK and European markets last year.
"Thankfully, demand for our products amongst the farming community has remained high throughout the crisis and we have been able to maintain the levels of supply required.
"Farmers have continued to go about their daily work and, in good numbers, have continued to rely on Goodyear Farm Tires for their machinery.
"We are continuing to expand our product range and that will be a big feature of 2021."
New products to include compact tractor tyre
The release of new products is being headlined by the R14T, an innovative tyre for compact tractors and suitable for any job on the farm with its hybrid of agriculture, turf and industrial tread patterns.
Also on the agenda for Goodyear Farm Tires is an expansion to the number of countries it operates in. A dozen distributors in five different countries have already been added to the network in 2020, and further increases are on the cards.
Hart added: "We are delighted with the progress we have made, particularly in the difficult circumstances of this year, but we don't want to get complacent.
"We have consolidated our dealership network in a number of countries, including the UK, Poland, Italy, Spain and Ukraine and we are pleased with our offering in these regions.
"There are other countries in both western and eastern Europe that we class as key to our network growth and overall brand success.  It is these areas with strong potential where we will focus our attention in 2021.
"We also have plans to move some of our manufacturing capability closer to our European bases so there are plenty of exciting developments on the way."
Titan International has manufactured Goodyear Farm Tires in North America for more than a decade. It has invested in a new plant and additional equipment to manufacture tyres specifically for the European market.