Football: Sailun Tyre partners with Valencia CF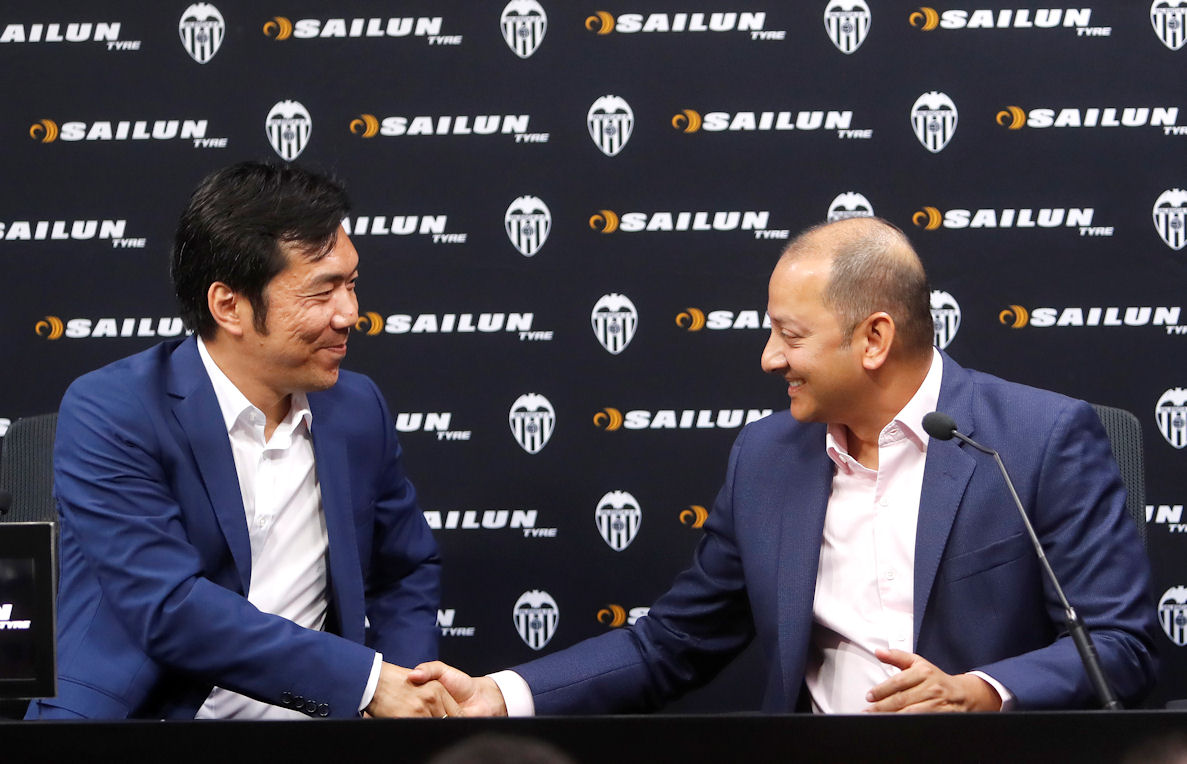 Sailun Tyre has entered into its first major global sports partnership with the start of a new sponsorship agreement with Spanish football club Valencia CF. The tyre maker will serve as an official global partner and official tyre partner for the next three seasons, with the Sailun name displayed on players' jerseys.
The Sailun logo will be displayed on the sleeve of official gameday kits and training gear of the first team as well as VCF Mestalla. It will also appear on the front of all official gameday kits of the VCF Academy teams.
Sailun Tyre views its new partnership with Valencia CF as a "strong global platform" for it to create direct engagement with customers, one that will let "sports fans and everyday drivers out there discover the true product value Sailun has to offer as the smarter alternative to competitors." The agreement was signed by Anil Murthy, president of the Valencia CF Board of Directors, and Chen Huang, managing director of Sailun Tyre Europe.
"Our incredible partnership is based on the reflected values shared between both organisations: embodying quality (football), commitment to our partners (fans), pursuing excellence (on the field), plus incredible levels of teamwork and collaboration," stated Chen. "We are extremely excited to work with the wonderful players, staff, and fans of Valencia CF."
The football club is celebrating its 100th anniversary this year. "Sailun Tyre is a relatively young company, founded in 2002, but it has grown so quickly and now is present in more than 150 countries around the world," commented Murthy. "Like Valencia CF, Sailun has global ambitions and has chosen to promote its brand through one of the up and rising global clubs, Valencia Club de Fútbol. Valencia CF in the last two years has had much bigger ambitions in what we can do in the world of football. Today, we're playing in the Champions League again and people across the world will be watching Valencia CF.
"We are excited to have Sailun along for this journey and demonstrate them that they have made the right choice to partner with our club," Murthy added.
Valencia CF finished 4th in the 2018-19 La Liga season. To date, the club has won six La Liga titles, eight Copa del Rey titles, one Supercopa de España and one Copa Eva Duarte.