IDEA honour for Hankook EV tyre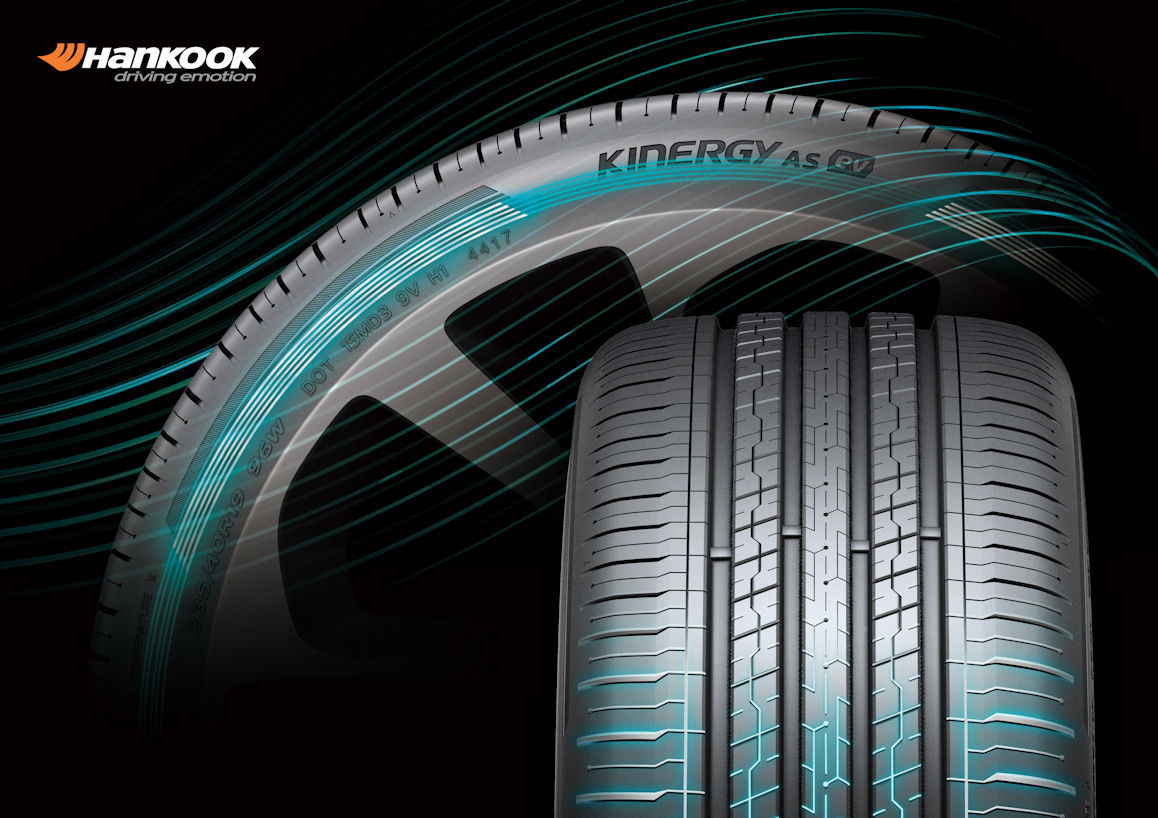 Hankook Tire's recently-released electric vehicle tyre has already snapped up its first award. At last month's International Design Excellence Awards (IDEA), the Hankook Kinergy AS EV was honoured in the automotive and transportation category. This is the first time Hankook Tire has received an IDEA award for a production model, having previously only gained this distinction with concept tyres, such as its 'climate change' concepts in 2015 and its 'Birth On Nature' (BON) tyre two years later.
Hankook Tire views this recognition from IDEA in 2018 as acknowledgement of its design philosophy and "infinite potentials to lead the future driving environment." The Korean tyre maker states an intention to "continue its journey to lead the future tyre industry, actively developing innovative designs."
The Kinergy AS EV is characterised by its quiet tyre/road noise, an important consideration for tyres developed for electric vehicles. Several noise reducing technologies were applied. For example, Hankook integrated a technology optimising the pitch arrangement to reduce a certain frequency that incurs when driving.
Hankook also reports that the Kinergy AS EV's comfort, driving and handling performance are "comparable to high performance passenger tyres." An aramid hybrid reinforcement belt exclusive to electric vehicles was used to minimise tread block distortion when changing direction. This feature helps to maintain optimum grip force to provide exquisite handling performance and significantly improves handling stability.
Hosted by the Industrial Design Society of America, the IDEA 2018 is a world class design award and is deemed as one of the world's top three design awards along with 'iF Design Award' and 'Red Dot Design Award'. Various elements including design innovation, user experience and benefit, corporate social responsibility, aesthetic are evaluated to select the best design.