Hankook an IDEA award finalist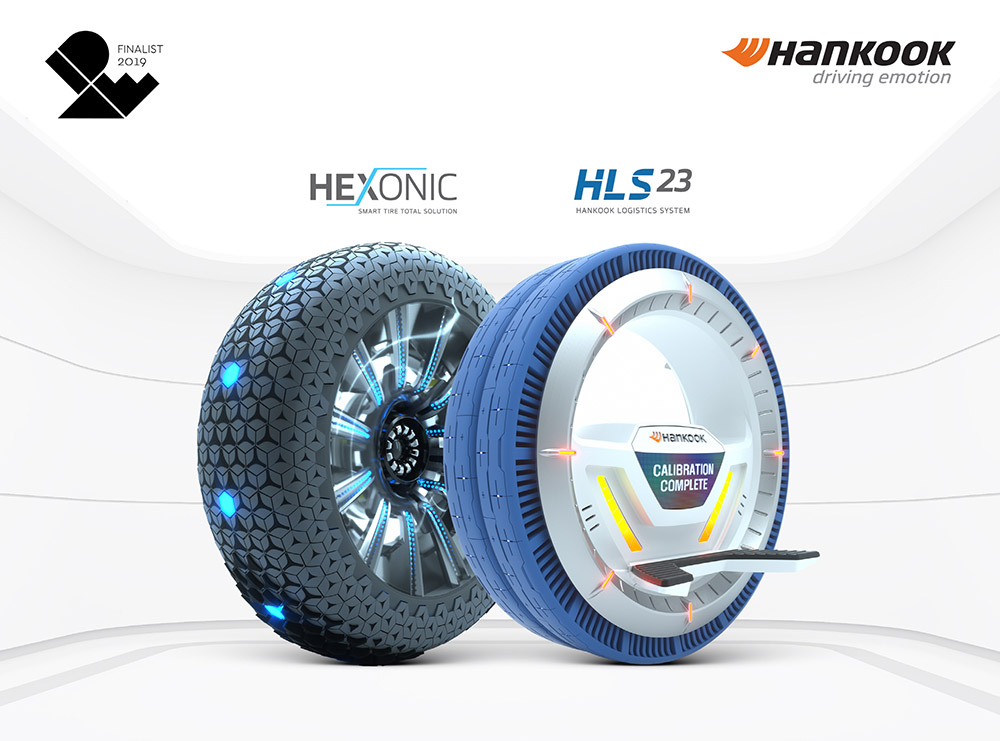 Hankook Tire is an International Design Excellence Awards (IDEA) 2019 'Finalist' in the automotive and transportation category. It has gained distinction thanks to its Hexonic and HLS-23 concept tyres.
Hexonic is a tyre for fully-autonomous share cars that provides optimised driving solutions with smart sensors. HLS-23, Hankook Tire's future logistics transport system, guarantees sustainable logistics services through individual or assembled group operation based on the size and weight of the deliverables, travelling through road-coordinate recognition and self-charging.
"We are honoured to be recognised by IDEA, one of the most prestigious design awards in the world," states Hyun Bum Cho, president and chief executive officer of Hankook Tire. "The award from IDEA 2019 has enabled Hankook Tire to demonstrate its innovative design leadership to the world. We will continue our efforts to improve our cutting-edge technology and competitiveness as a global leading company."
In February, Hankook Tire was a treble winner in the iF Design Award 2019. The Hexonic and HLS-23 concepts were recipients alongside the Hankook Kinergy 4S² all-season tyre. The following month saw Hankook Tire win a Red Dot Award 2019 with its new UHP flagship tyre, the Ventus S1 evo3.