Hankook tyre partner for Rinspeed microSNAP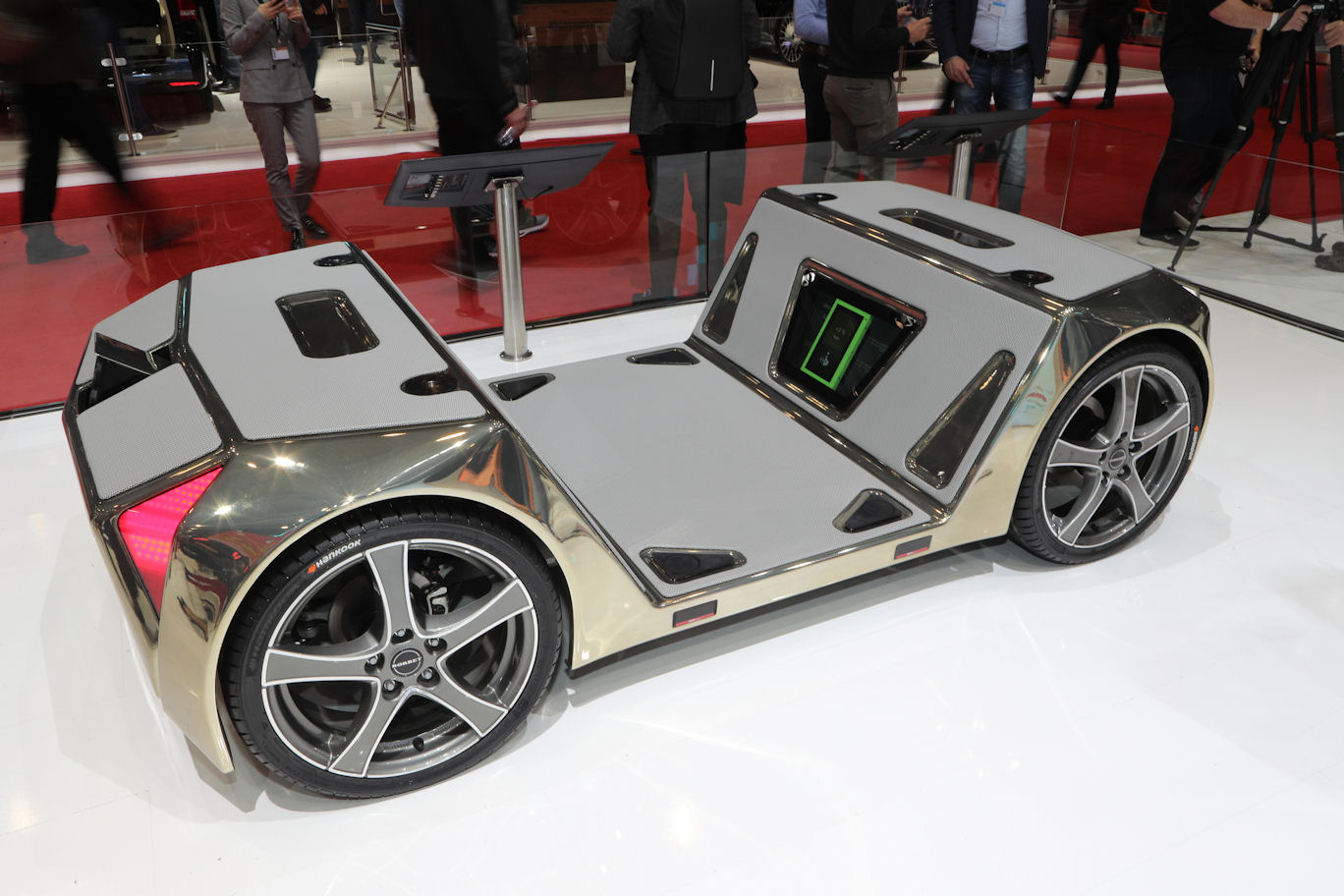 When Rinspeed presented its microSNAP, a vehicle system with interchangeable chassis and bodies, at this year's Geneva Motor Show, eagle-eyed visitors may have spotted the display vehicle's Hankook rubber. It wouldn't wear anything else: Hankook Tire has been named official tyre partner to the microSNAP project, and the vehicle is kitted out in size 195/40R17 Hankook Ventus S1 evo tyres.
"We are very happy about the new partnership with Hankook. As a company with dynamic and futuristic ideas, like the currently presented tyres of the research and development project 'Design Innovation', they strive to develop ideas which go beyond the limits of today's tyre and mobility developments and complement our "microSNAP" project," says Frank M. Rinderknecht, chief executive officer of Rinspeed.
The new, electric-powered micro vehicle system enables bodies to be fitted to the chassis according to requirements and then easily removed. Bodies for both passenger and cargo carrying applications are envisioned.
"Being the official partner on this visionary micro vehicle proves Hankook's technological know-how on shaping the future of mobility," states Han-Jun Kim, president of Hankook Tire Europe. "With our own design challenge, we are constantly working on developing creative and efficient solutions for the mobility of the future."
The Ventus S1 evo 3, the third generation Ventus S1 evo, will be released this spring. Hankook Tire comments that it continues its predecessors' strength of offering a "very safe and sporty comfortable driving experience in both dry and wet conditions." That said, the latest member of the 1994-launched Ventus family has a new stated focus: "It particularly concentrates on the area of environmental protection and resource conservation, without compromising safety relevant criteria."