Bespoke Goodyear tyres for Lexus LF-30 Electrified concept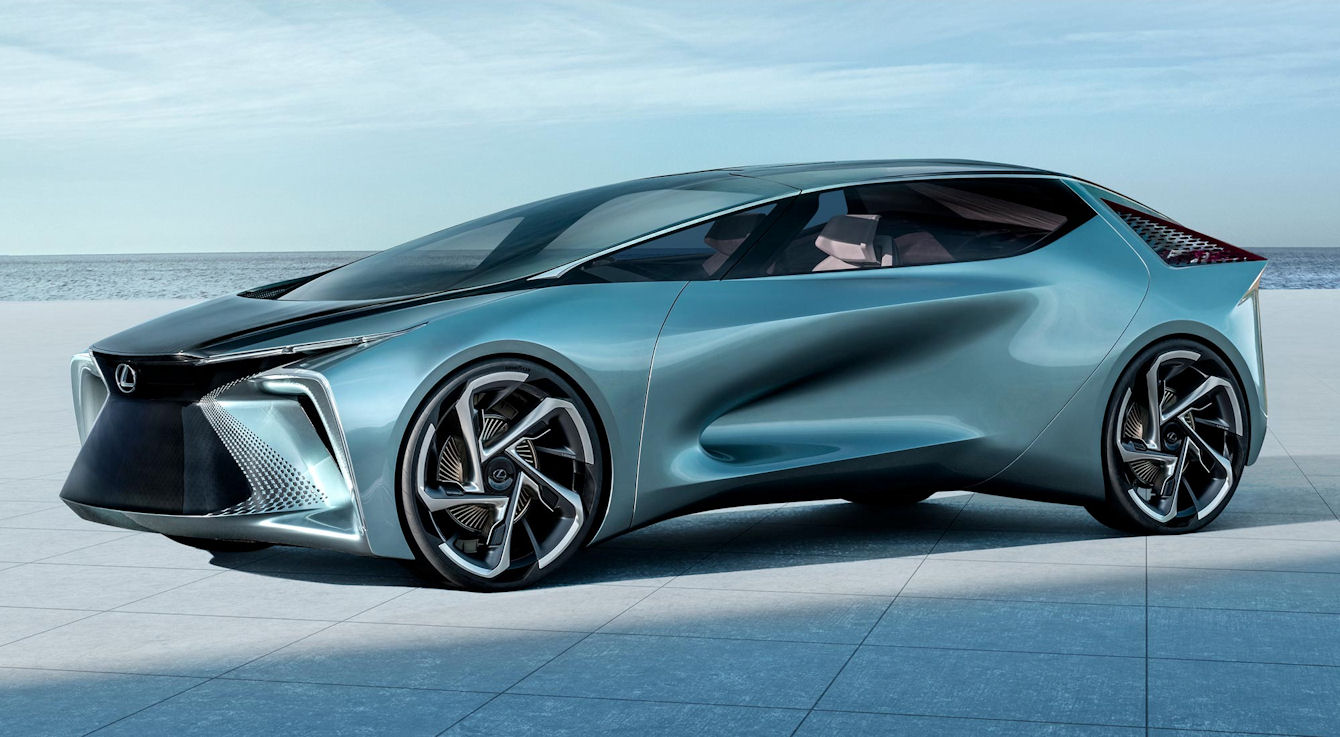 The Lexus LF-30 Electrified concept first seen at last year's Tokyo Motor Show was a highlight of the car maker's streamed press conference during the cancelled Geneva International Motor Show 2020's Virtual Press Day last Tuesday. The concept car, which celebrates the brand's 30th anniversary and is designed to promise a dynamic driving experience like no other, sits on four bespoke Goodyear concept tyres.
The Goodyear concept tyres are tailor-made to "benefit the modern, sleek and sporty design of the Lexus." They support EV motors and are designed to improve the overall comfort and performance of the car.
"We are proud to have worked on this project with Lexus, a company that has been pioneering innovations in mobility for 30 years," comments Mike Rytokoski, vice-president and chief marketing officer, Goodyear Europe, "This collaboration demonstrates once again the critical role tyres can play in shaping the future of electric mobility."
Goodyear's LF-30 Electrified concept tyre includes several innovative features:
EV motor cooling: Drawing on Goodyear's expertise in aerodynamics, the concept tyres are designed to improve the cooling of the EV motors. Cool air enters through the front bumper intake and fins on the tyres drive the flow towards the electric motor positioned behind each wheel. The hot air produced by the EV motor is then expelled towards the outer edge of the rim of the LF-30 Electrified.
Reduced aerodynamic drag: The tyre design along with the outer tyre shape would improve the Lexus' aerodynamics by reducing drag, resulting in higher efficiency and battery range.
Noise reduction through biomimicry: Goodyear found inspiration in nature when designing the concept tyres. The leading edges of the cooling fins are covered with fine velvet like on the wings of an owl, which enables the predator to silently catch their prey at night. Through this biomimetic solution, the rolling noise of the tyre would be reduced to a minimum.
Goodyear developed its concept tyres for the Lexus LF-30 Electrified in size 285/35R24.