Tavistock General Tire dealer donates tyres to Dartmoor Search & Rescue Team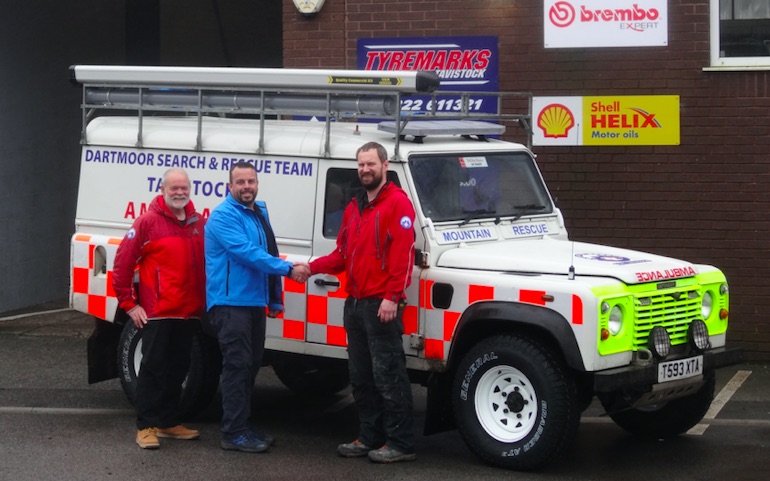 Devon General Tire Performance Partner, TyreMarks of Tavistock, is supplying volunteer-led Dartmoor Search & Rescue Team with 4×4 and SUV tyres. General Tire and TyreMarks have provided a set of Grabber AT3 all-terrain tyres to the search and rescue team to ensure they can carry out their work safely, responding to emergencies on the wild and remote uplands of Dartmoor. It has also saved the team hundreds of pounds in charitable donations that are used to fund the service.
Mark Tillyer, owner of TyreMarks Tavistock said: "When the Search & Rescue team approached us, we wanted to help them beyond just giving them advice. The service they provide for the area is incredibly valuable, and we are delighted that we could get involved and to give the volunteers something back in return for all their hard work."
Dave Dineen, General Tire sales and technical manager adds: "We were aware of the great work that Dartmoor Search & Rescue Team do for the area, so we wanted to show our support through this donation. The response vehicle is vital to them, and the Grabber AT3 tyres will help their vehicle deal with whatever conditions are thrown at it – allowing the team to carry out their crucial role in the community."
Continental brand General Tire has more than 100 years of history, offering a wide range of car, van, and 4×4 and SUV tyres.