IDEA honour for Kumho's 'BON' tyre concept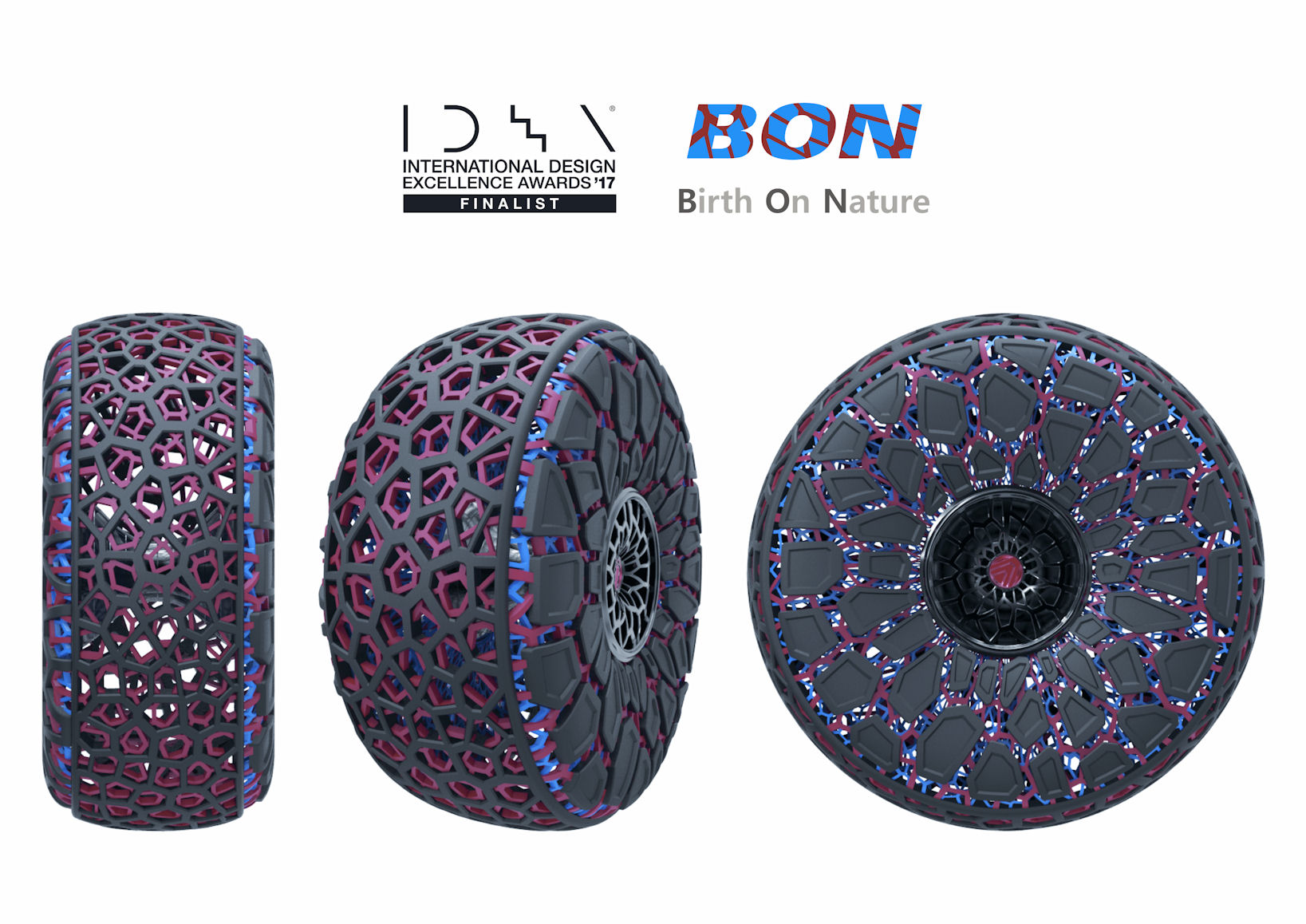 As Kumho Tyre UK comments, winning international design awards has "become something of a habit" for the South Korean tyre manufacturer. For the second consecutive year, it is guaranteed a prize in the automotive and transport category of America's International Design Excellence Awards (IDEA).
The product that attracted the judges' approval this time around is the 'Birth On Nature' (BON) tyre. Instead of relying upon air for its form as per a conventional tyre, the BON's configuration was inspired by nature's bone structure. Mimicking atypical voronoi patterns such as the shape of leaf cells and the honeycomb, it is said to achieve the required level of structural stability and economic efficiency without the need for any form of inflation.
Jeong Taek-Gyun, the senior managing director of Kumho's R&D headquarters said: "It is very rewarding that Kumho's latest example of futuristic design and technology has been recognised by the Industrial Designers Society of America (IDSA), and means Kumho becomes the first passenger tyre manufacturer to win all three of the world's top design accolades – Germany's Red Dot and iF Design and America's IDEA awards – two years in a row."