Kumho wins A' Design award for Maxplo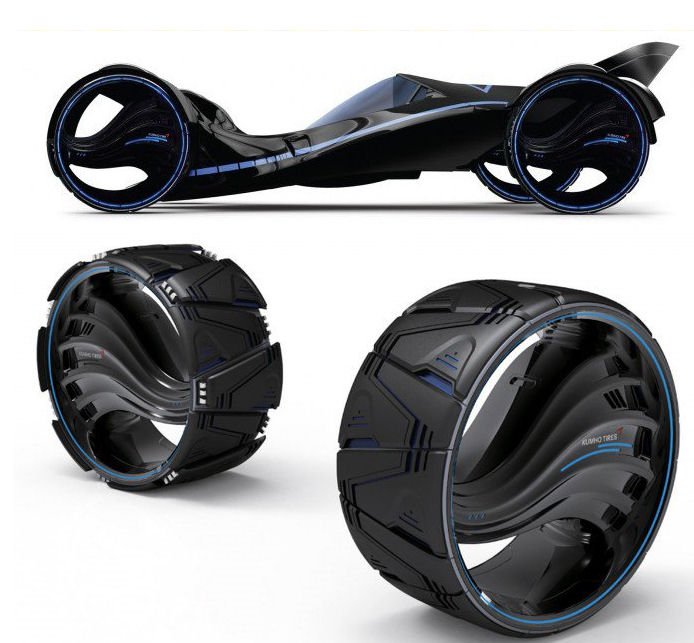 The Maxplo, a super-low aspect ratio concept tyre developed by Kumho Tire to demonstrate how tyres of the future may look and operate, has been awarded a Platinum A' Design Award in the Futuristic category. Along with the other winners of no less than 89 different categories, Kumho received its A' Design Award last month at a gala dinner in Italy. The Platinum award received by Kumho is the highest of four A' Design award levels – the others being Iron, Silver and Gold.
Kumho envisages the Maxplo as the "ultimate all-weather product." The concept tyre features tread blocks that adjust to suit all weather conditions from dry to snow-covered roads – in the wet, a clever combination of circumferential and three-dimensional grooves effectively pumps water from the contact patch. In typically slippery on/off road conditions the tread broadens to optimise traction and braking power, while spikes are unveiled to deal with the dangers of snow and ice.