GT Radial to round out SUV/CUV tyre range with new on-roader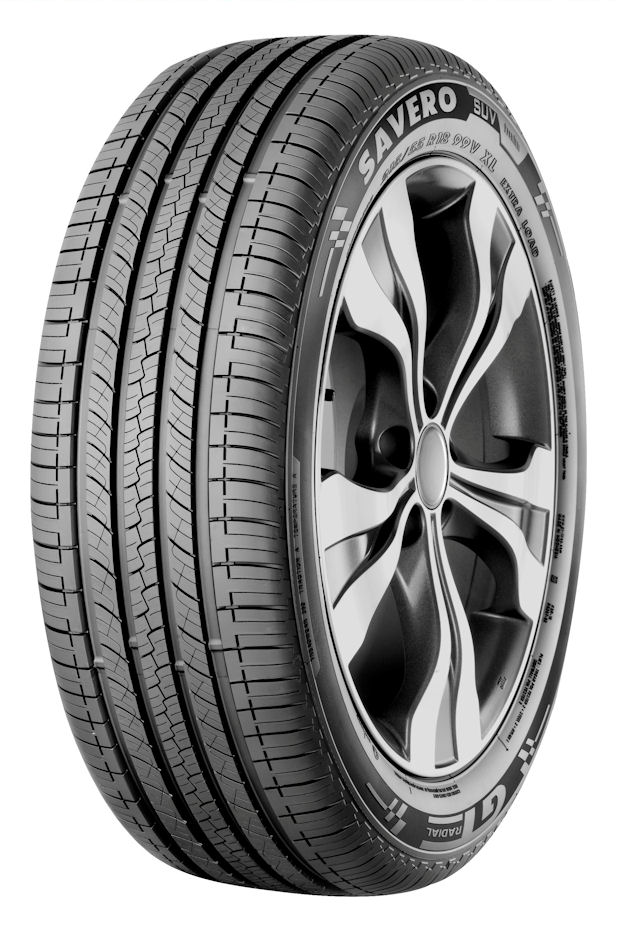 A summer 2015 launch date has been announced for a new GT Radial tyre range that aims to meet demand in the growing SUV and CUV segments. The Savero SUV is a tyre designed primarily for on-road driving and targets vehicles such as the Nissan Qashqai, Dacia Duster, Ford Kuga, Kia Sportage, Opel Mokka, VW Tiguan and the new Renault Kadjar.
The GT Radial Savero SUV will be available in 22 sizes for 16 to 18-inch rim diameters, including the popular sizes 215/65/R16, 215/60/R17, 225/65/R17, 235/65/R17 and 235/60/R18. GT Radial brand manufacturer Giti Tire reports that the new range's development was led by its European research and development operations in Hannover, Germany and at MIRA in the UK, and utilised the latest compounding and design technologies. The result, the tyre maker adds, is a tyre with excellent on-road handling, short braking distances on wet surfaces, fuel efficiency, good mileage and a comfortable ride.
Key design features include four wide longitudinal grooves for rapid water drainage, geometrically optimised and lateral siping for improved wet grip, plus stiff circumferential ribs and shoulder blocks for optimal braking and driving stability.
"The Savero SUV underwent independent benchmark tests at MIRA against both a leading premium and mid-market manufacturer, and the results across all seven categories are nothing short of exceptional," comments Angelo Giannangeli, Giti Tire's marketing director – Europe for Passenger Car and Light Truck. "In wet performance, incorporating both handling and braking, the tyre was best in class by a huge margin. Against the premium, more expensive product it was also better in dry braking, and is on a level par in comfort and dry handling. The other brand was well beaten in literally every area."
Giti Tire says the Savero SUV completes the GT Radial portfolio within the fast-growing SUV and CUV market. At the start of the year, Giti introduced the Champiro HPY SUV, an ultra-high performance tyre designed for medium sized premium and large powerful SUV vehicles. The GT Radial line-up also includes the Savero HT Plus, which covers speed indices R-H.