Hankook: Brands Hatch round a "good advertisement for motorsport"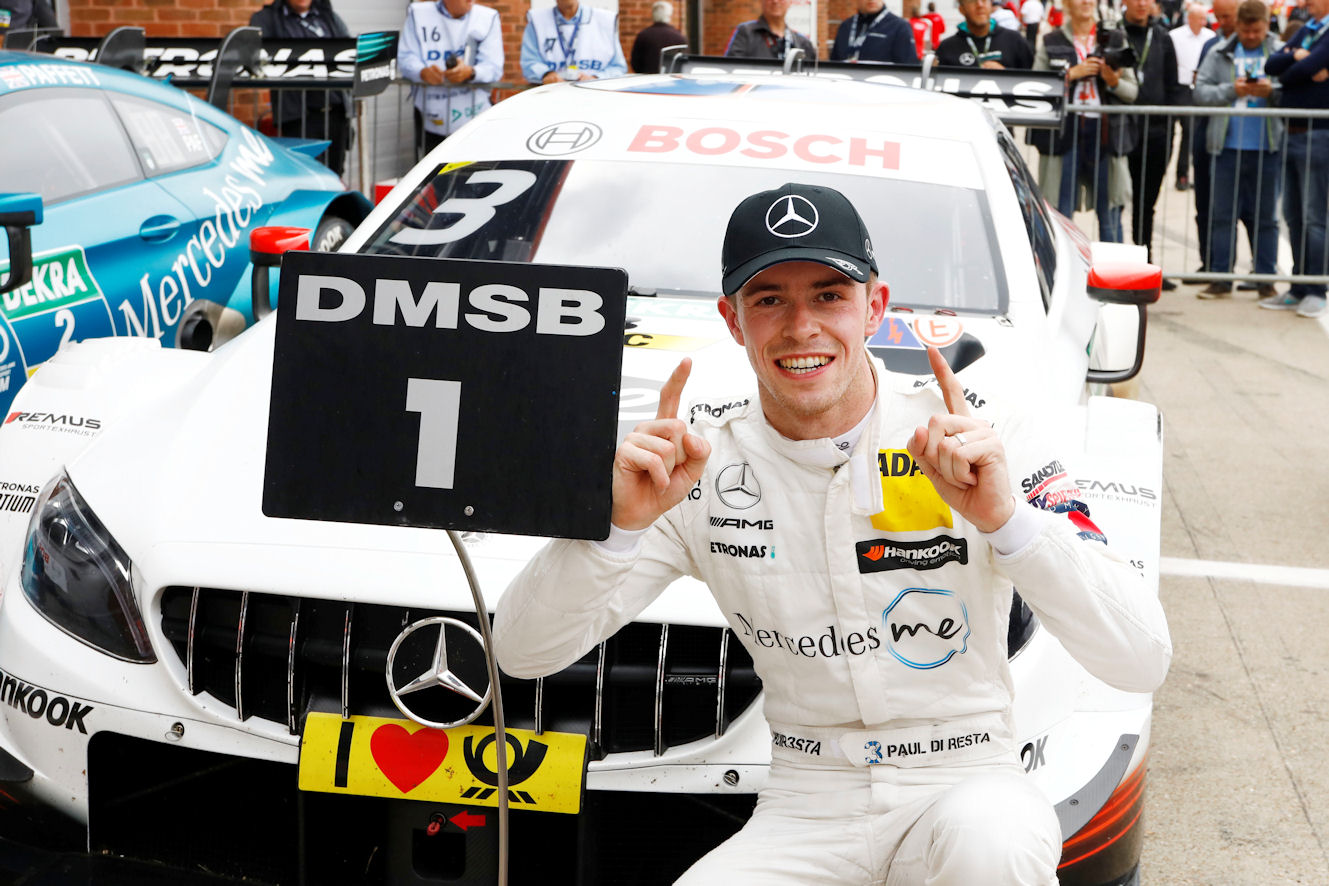 With his win at Brands Hatch last weekend, Paul Di Resta closed the gap with championship leader, fellow Mercedes-Benz driver Garry Paffett, to just 29 points in the overall standings. This was Di Resta's third win in Brands Hatch and the tenth of his DTM career. Gary Paffett crossed the finish line as runner-up after 40 laps of racing.
Di Resta started Sunday's race from second on the grid. After a lightning-quick start, the Mercedes-Benz driver overtook the Mercedes-Benz of pole-sitter Gary Paffett to move to the front of the field. The Scottish driver came in for his mandatory pit stop on lap nine and comfortably held onto his lead through to the finish on the second set of tyres.
Reigning DTM champion René Rast produced a strong performance. The Audi driver fell away from the leading pair at one point but fought his way back into contention in the final third of the race, eventually finishing just 1.376 seconds back in third place. Two-time DTM champion Marco Wittmann was, in fifth, the best-placed BMW driver. This result was sufficient for Wittmann to climb into third place in the Drivers' Championship.
The racing on 11 and 12 August marked the DTM's return to Brands Hatch after an absence of five years, and Hankook Tire's Manfred Sandbichler views the weekend's proceedings as "a good advertisement for motorsport." The tyre maker's Europe motorsport director added: "We had a spectacular race weekend at Brands Hatch, which showed the strength in depth in the DTM. Paul Di Resta finished 16th on Saturday, then went on to win on Sunday. Tiny details have a big effect on the result and make all the difference between a place on the podium and finishing in the top ten. The Hankook Tire race tyre, with its strong performance, is an important constant for all the drivers, who can rely on the Ventus Race in any situation out on the track."
Paul Di Resta commented: "The tyre is the link to the track, and that link has to be perfect if you want to finish on the podium in the DTM. I am very happy with the way we worked together with the Hankook race tyre today. It was perfect."
"We thought we might have issues with the tyres at this difficult circuit, but the very opposite turned out to be the case," added Gary Paffett. "The Hankook race tyre performed superbly on the cooler track today. The grip level remained consistently high throughout the entire race distance. Viewed across the whole weekend, the Hankook tyres were perfect at Brands Hatch."
BMW Team RMG completed the fastest pit stop of the race weekend at Brands Hatch, with a time of 33.063 seconds. This earned them 25 points towards the overall standings in the Hankook Best Pit Stop Award.