DTM, Hankook returning to Brands Hatch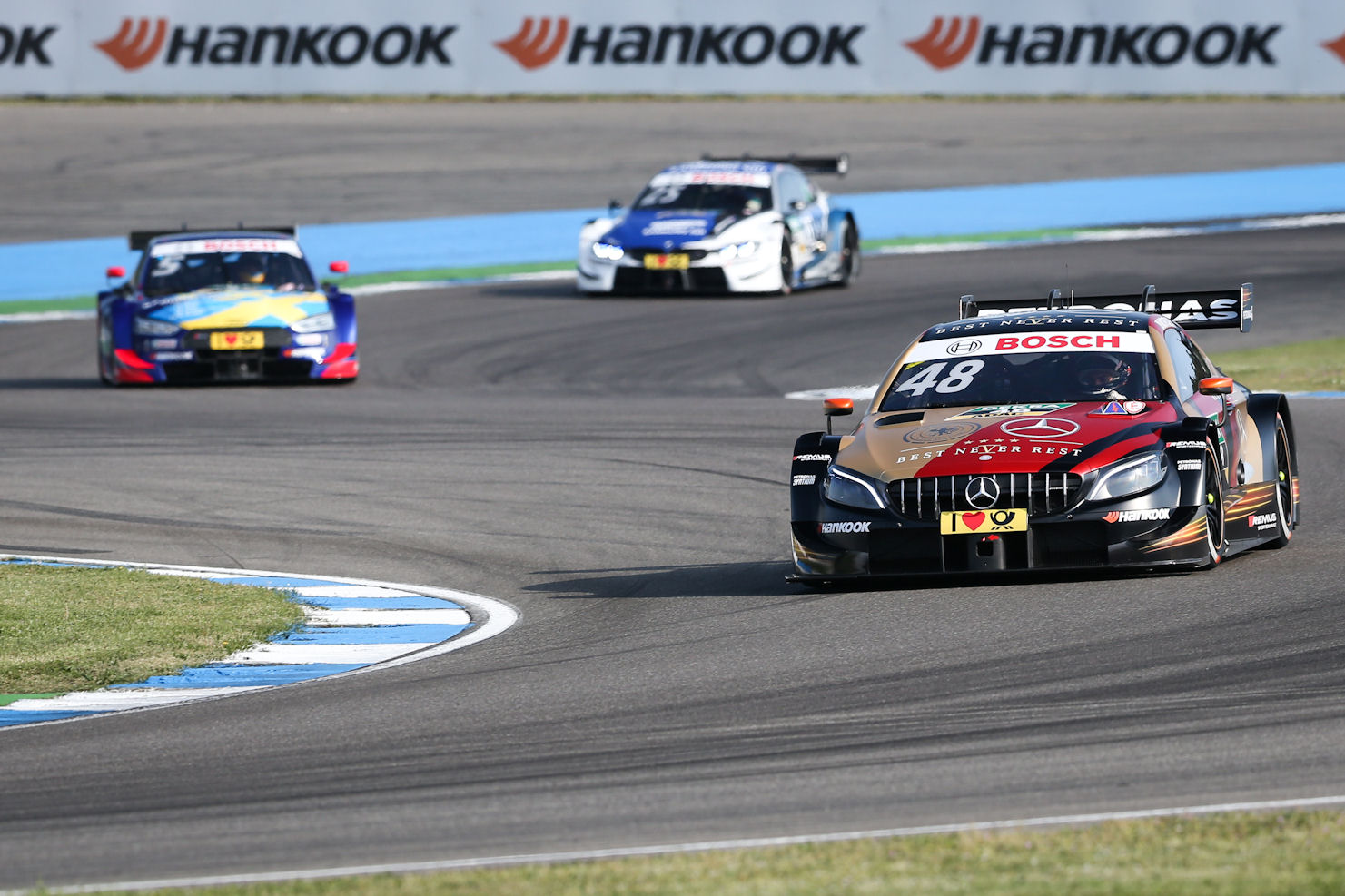 Between 2006 and 2013, the DTM touring car series was a regular visitor to the Brands Hatch circuit in Kent, and following a four-year hiatus DTM drivers will race there once again this weekend. Instead of using the 1.2-mile Indy circuit favoured in past years, the action in 2018 will take place on the full, 2.4-mile GP circuit.
The circuit boasts nine turns as well as a number of climbs and descents. The highest point is on the start-finish straight before the drivers head into a dip after taking the ultrafast Paddock Hill Bend at more than 100 mph. The next corner, Druids, is a hairpin bend taken after uphill braking. Drivers negotiate this slowest section of the track in second gear.
According to Thomas Baltes, Hankook's chief DTM engineer, the high levels of compression experienced mean that the casings of Hankook Ventus Race tyres come under increased pressure throughout some of these sections. "However, this did not have a detrimental effect on the performance of the Ventus Race on the Indy circuit and will also not affect it on the long track variant," he opines.
Three of the turns are left turns and the remaining six right-handers. This means that the tyres fitted to the left-hand side of each car have to work harder. "The teams have to react to this asymmetrical circuit layout with an appropriate setup for the car, to ensure that there is as little wear as possible on the front left tyre," comments Baltes.
The Brands Hatch circuit features more than one type of road surface. Coarse-pore, rough asphalt is followed by smooth surfaces that do not provide much in the way of mechanical grip. This makes tyre management all the more important. Setup and driving style cannot be overly aggressive, as the level of grip provided by the tyres must remain at a consistently high level throughout the race.
"The short Indy track variant at Brand Hatch put the Hankook race tyre under a relatively high level of strain, and this will be no different on the longer Grand Prix circuit," says Baltes. "The hard-edged kerbs also contribute to that. The different types of asphalt and the changes in elevation, with associated compression, mean that the temperature of the Ventus Race will rise during some track sections. However, the tyre then has the opportunity to cool down a bit on the straights."