Pirelli: H1 2018 financial results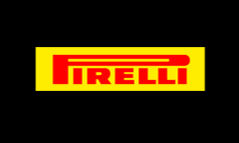 Pirelli & C. SpA has published its financial results for the first half of 2018. The key figures show a 2.0 per cent year-on-year decline in revenues to 2.63 billion euros despite organic growth of 5.5 per cent; adjusted EBIT rose 6.8 per cent to 473.3 million euros and the margin increased from 16.5 per cent (H1 2017) to 18.0 per cent; Net income (before discontinued operations) was up 169.1 per cent to 181.9 million euros.
For the entire year, the tyre maker anticipates revenues of around 5.4 billion euros and adjusted EBIT of around 1.0 billion euros.
A detailed report on Pirelli's H1 2018 financial results can be read here.