Hankook Ventus Race, Race Plus set for DTM 30th anniversary year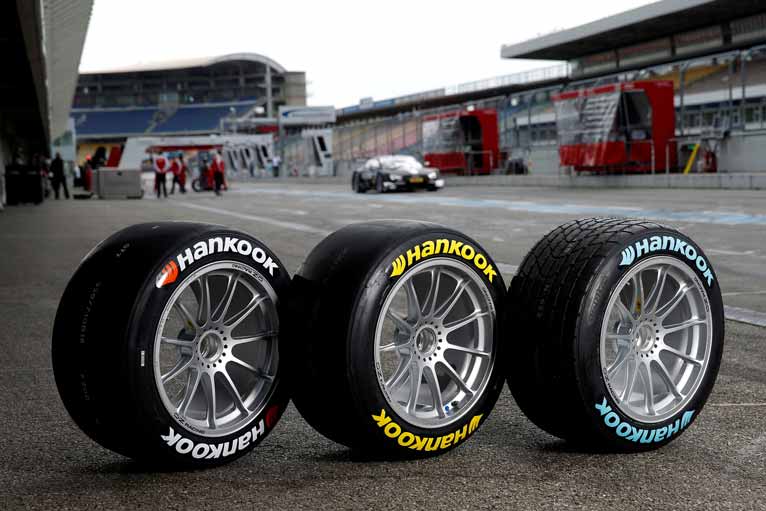 2014 marks touring car series DTM's 30th anniversary, and exclusive tyre supplier Hankook will again equip teams with two models of Ventus racing tyre. The Korean manufacturer says that enhanced vehicles and new regulations promise great excitement, while new races in Hungary and China add new challenges for participants. Each car will use both tyres, with a single pit stop, meaning the softer Ventus Race Plus can only be used for a maximum of half the racing distance. Hankook has completed its winter testing programme for the series and is satisfied by the results.
"More than a thousand test kilometres that we have covered during the winter together with our team show that our tyres are in perfect harmony with the new DTM high-powered cars," explains Manfred Sandbichler, Motorsports director at Hankook Tire Europe. "Our many years of experience will also help us optimally support drivers and teams on these new tracks with the right tyre set up and the best possible tyre performance so that we can provide a fantastic show to the fans."
Hankook brings four 40-ton truck trailers and more than 30 employees to each race weekend. The Ventus Race and Race Plus are provided in size 300/680R18 (front) and 320/710R18 (rear), as was the case last year. It is expected that the Race Plus slick will enable considerably faster lap times for a defined period of time and, as before, provide additional spectacular overtaking manoeuvres on the racetrack.
"With the changed rules in the DTM, our prime slick Ventus Race is more focused on again," explains Christophe Stucki, DTM principal engineer at Hankook Tire. "To find a balanced set-up, which brings out the optimal performance in the tyres, will be a crucial factor of success for the teams and drivers this year."