Davanti Tyres secures five new distribution deals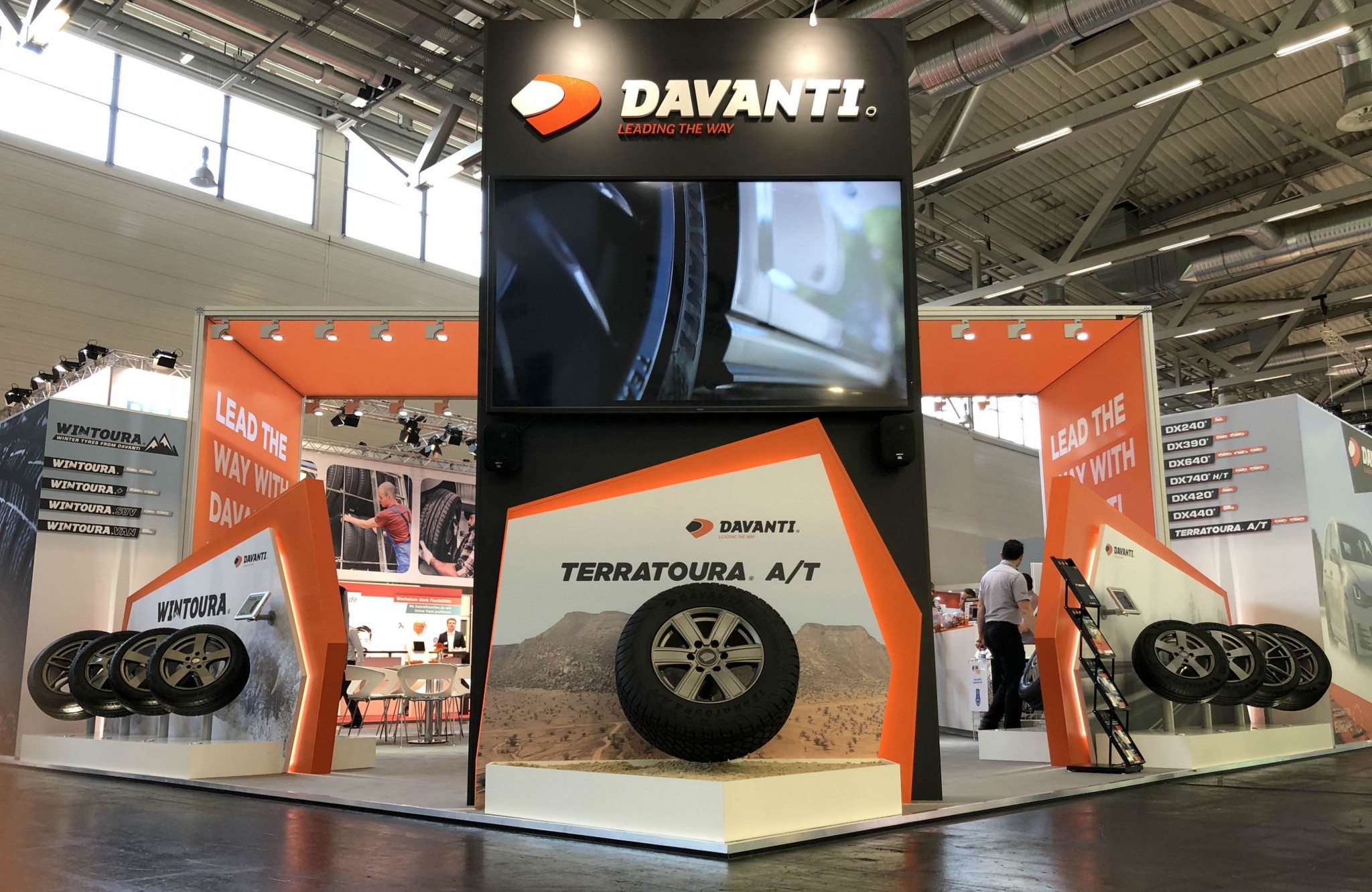 Davanti has established exclusive distribution deals in five new territories following its participation at The Tire Cologne. The brand stated that the impact of the show has "exceeded expectations". Davanti held a series of meetings during the event, which resulted in confirmed deals to distribute tyres in the Czech Republic, Serbia, Macedonia, Belarus and Moldova.
Davanti says that it clinched these deals within six weeks of the show closing, representing a quick turnaround. It adds that it is currently in further discussions in a number of other territories inside and outside of Europe to introduce Davanti to new markets.
"This expansion can be directly traced back to connections we made at The Tire Cologne," said Sean Maddocks, UK and Ireland sales director for Davanti. "There was already brand awareness but having the opportunity to sit with key players and take them under the hood to see the whole range and the benefits we offer distributors was influential in the speed of completing these deals."
Following up Davanti's last appearance in Germany at Reifen 2016, the company returned featuring products that have since gained TÜV SÜD accreditation and displaying its partnerships with Everton Football Club and the Autodromo Internacional do Algarve.
"Returning to Germany after two years of development and investment was important," said Maddocks. "It was an opportunity for us to demonstrate the investment we had made both in developing new products and in building a strong, recognisable brand that distributors, retailers and consumers can trust.
"Many of those who visited us this year at Cologne had first met us at Essen and they have been some of the most promising conversations. They can clearly compare where we were two years ago and where we are now.
"Our investment and growth in that time, coupled with our plans for the future, has encouraged them to enter serious discussions about distribution opportunities."
General manager Peter Cross said the company had been pleased with various aspects of the new biannual show: "We were heavily impressed by the facilities. Exhibitors invested heavily in their presence with good representation from many of the world's established brands. It attracted very high calibre visitors and that showed in the conversations we had.
"People knew about Davanti, demonstrating that its brand position is becoming increasingly established, and many of them had been following its rapid progress over the past three years. They were keen to get into the real detail of what a distribution deal would look like and how our products could make high quality tyres accessible and affordable in their marketplaces.
"It was also a fantastic opportunity to meet with our existing partners. We were delighted to host a dinner for the Davanti family which was a great opportunity for many of our partners to get to know each other. When The Tire Cologne returns in 2020, expect to see Davanti there."