TechMan garage management system credited by award winners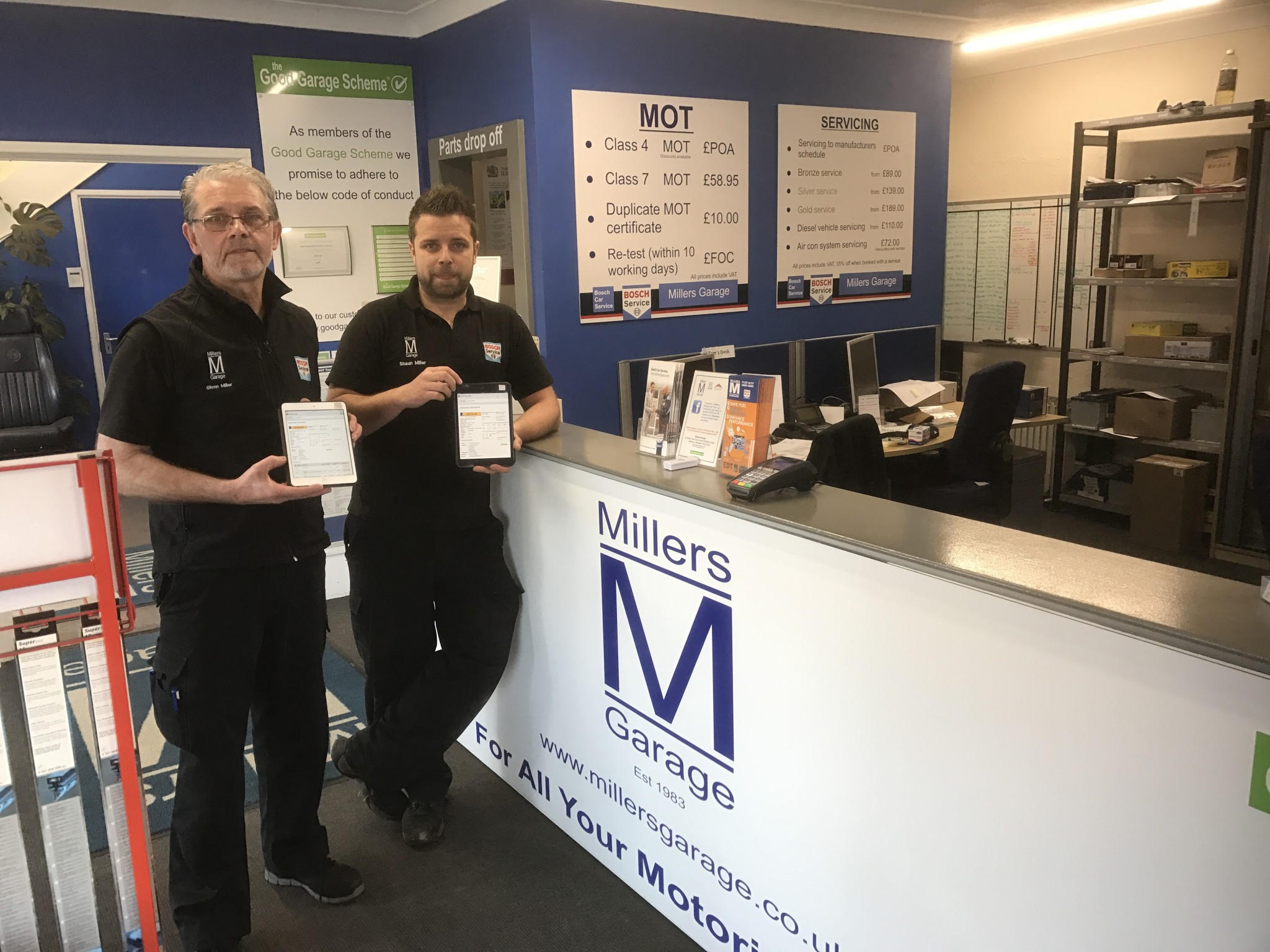 Two recent winners of prestigious industry awards have given credit to garage management system TechMan. Berkshire-based Shaun Miller went one better than his 2017 runner-up finish in winning Top Technician 2018, while Cedar Garage of Worthing was the inaugural winner of the Top Garage award. Both say Techman, which was developed by independent garage owners, has helped their businesses develop.
Miller said: "Using TechView enables me to get the technical notes we take on tablets as we work straight to our front of house team. There's no handwriting, or wasted time typing up notes; pictures can be taken and stored, along with information like scope patterns.
"Sharing this with customers helps gain quicker job authorisation and builds trust."
Millers Garage also use TechMan to monitor efficiency to ensure they put time to best use. "It's honed our diagnostic process," said Miller. "It keeps me and all our technicians focused on how important time is so we've improved and professionalised the way the business runs."
Top Technician has been running since 2002, while Top Garage was added for 2018. Cedar Garage, run by founders Kevin Pearce and Matthew Copp, emerged as overall winner from the five finalists after achieving best rankings across customer service, business planning, equipment and training criteria.
"TechMan has delivered benefits throughout the business," said Pearce. "We can see where time really goes to identify the more profitable parts of the business, as well as areas we can improve.
"We now track our advertising to identify the customers we acquire and their value.
"Reminder emails are not only more professional but also easier to create. We've even adapted TechMan to capture staff comments and feedback so we're listening to ideas too."
Since implementing TechMan in November 2016 Cedar Garage has grown from a single site five bay workshop to now run eleven bays across two workshops, with a total staff of eighteen, as TechMan helps the developing business 'keep on top of everything that is going on at all times' according to Pearce.