Top Technician 2020 round 1 opens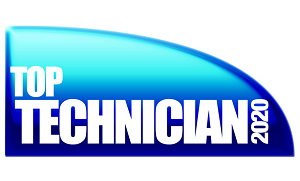 Top Technician has returned for 2020, and round one is now open online. The garage sector competition has been running since 2002, with thousands of people testing their skills in a fun, competitive environment. For the winners, the competition has life-changing potential, according to the organiser, as it puts them on a national stage. Opportunities often follow.
Top Technician 2020 and Top Garage 2020 are sponsored by Snap-on, VARTA and TechMan and come to you in association with ABC Awards, Auto iQ, the Garage Equipment Association (GEA), the Independent Automotive Aftermarket Federation (IAAF) and the Independent Garage Association (IGA).
Commenting on the decision to sponsor Top Technician and Top Garage 2020, Helen Robinson, corporate communications director at Euro Car Parts, said: "As the UK's leading distributor of car and LCV parts, we know we have an important role to play in helping technicians and garages adapt to change and prepare for the future. This goes above and beyond the supply of parts, and includes investment in training, partnerships, and the quality of independent workshops' premises.
"Independent repairers must continually improve the products and services they offer if they want to remain competitive, and highlighting best practice through Top Technician and Top Garage is key to this. It's a great opportunity for us to spend time with repairers and garage owners from across the UK, accessing real-time insight from the front-line and understanding how we can provide not just products, but resources, insight and ongoing support.
"Good luck to everyone who takes part this year – we look forward to an exciting few months of challenges, and ultimately, to seeing who will take home the top prizes."