Euro Car Parts providing FiberFix for repairers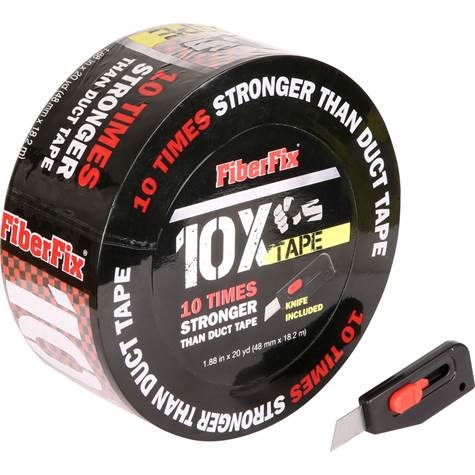 Euro Car Parts has added the US FiberFix brand to its consumables portfolio. The product, which claims to be ten times stronger than duct tape, is now available to repairers and bodyshops through ECP's 300-plus branches nationwide.
The FiberFix Repair Wrap Pro combines industrial-strength fibres and special resins into a wrap capable of bonding to almost any material, before hardening like steel to provide a permanent fix. The product is suited particularly to repairing small holes in exhaust pipes and other high temperature tubes. ECP is also stocking the FiberFix Flex Patch, an adhesive fibre reinforced repair solution used for repairs that cannot be wrapped.
The FiberFix range joins another recent addition, the XCP Professional portfolio of maintenance, lubrication and rust protection sprays. Unique to the range is the XCP Professional Green spray, a product made with more than 99.9 per cent bio-based, renewable, and sustainable ingredients.
Helen Robinson, marketing director at Euro Car Parts, commented: "We are committed to offering the widest range of professional consumable products to repairers throughout the UK, which is why we continue to form exciting new partnerships with leading brands such as FiberFix and XCP. We are looking forward to adding further products from these manufacturers to our range moving forward."